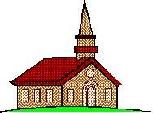 The Full Gospel Church


Vol. II Number 49 December 27, 1998

The New Millennium
This year we are starting an new millennium on the calendar. There are many that are making all sorts of dire warnings and predictions that every computer in the world will break. They are also saying that there will be a nuclear catastrophe that all of the ICBM's will launch and blow up their targets. There are some that are even saying that it is time to head for the hills and set up camp. Some are predicting that all of the governments computers will go down and there will be no Social Security or any government checks cut. All government services will break and the only survivors will be the survivalists.
All of these predictions about dire catastrophes are a bunch of bunk! There are some computer programs that will break but for the most part, the world will be the same on January 1, 2000 as it was on December 31, 1999. Most of the warnings are from those who can capitalize on scaring people.
Just this past week the papers and the news media reported:
As can be seen from the NY Times there are numerous articles about the millennium bug. Many of these articles are published as advertising for a product that will alleviate the Y2K bug. But many who are in the computer industry feel that there is a lot of hype about nothing. Some are selling programs that will just make themselves wealthy. Now in a few instances, there are real problems with the Y2K bug, but for the most part life will continue as it has. There are even Lawyers using the Y2K bug to increase their cash flow.
With all of these conflicting stories what is the Christian to do? Is he supposed to run to the hills and act as a survivalist? Is he to stockpile canned goods and withdraw all of his fiances? How is the to react to all of this? The Bible stipulates that in the last days perilous times will come. Men will be lovers of pleasures and themselves rather than lovers of God.
2 Timothy 3:1-17
1 This know also, that in the last days perilous times shall come.
2 For men shall be lovers of their own selves, covetous, boasters, proud, blasphemers, disobedient to parents, unthankful, unholy,
3 Without natural affection, trucebreakers, false accusers, incontinent, fierce, despisers of those that are good,
4 Traitors, heady, highminded, lovers of pleasures more than lovers of God;
5 Having a form of godliness, but denying the power thereof: from such turn away.
6 For of this sort are they which creep into houses, and lead captive silly women laden with sins, led away with divers lusts,
7 Ever learning, and never able to come to the knowledge of the truth.
8 Now as Jannes and Jambres withstood Moses, so do these also resist the truth: men of corrupt minds, reprobate concerning the faith.
9 But they shall proceed no further: for their folly shall be manifest unto all men, as theirs also was.
10 But thou hast fully known my doctrine, manner of life, purpose, faith, longsuffering, charity, patience,
11 Persecutions, afflictions, which came unto me at Antioch, at Iconium, at Lystra; what persecutions I endured: but out of them all the Lord delivered me.
12 Yea, and all that will live godly in Christ Jesus shall suffer persecution.
13 But evil men and seducers shall wax worse and worse, deceiving, and being deceived.
14 But continue thou in the things which thou hast learned and hast been assured of, knowing of whom thou hast learned them;
15 And that from a child thou hast known the holy scriptures, which are able to make thee wise unto salvation through faith which is in Christ Jesus.
16 All scripture is given by inspiration of God, and is profitable for doctrine, for reproof, for correction, for instruction in righteousness:
17 That the man of God may be perfect, throughly furnished unto all good works.
2 Peter 3:1-15
1 This second epistle, beloved, I now write unto you; in both which I stir up your pure minds by way of remembrance:
2 That ye may be mindful of the words which were spoken before by the holy prophets, and of the commandment of us the apostles of the Lord and Saviour:
3 Knowing this first, that there shall come in the last days scoffers, walking after their own lusts,
4 And saying, Where is the promise of his coming? for since the fathers fell asleep, all things continue as they were from the beginning of the creation.
5 For this they willingly are ignorant of, that by the word of God the heavens were of old, and the earth standing out of the water and in the water:
6 Whereby the world that then was, being overflowed with water, perished:
7 But the heavens and the earth, which are now, by the same word are kept in store, reserved unto fire against the day of judgment and perdition of ungodly men.
8 But, beloved, be not ignorant of this one thing, that one day is with the Lord as a thousand years, and a thousand years as one day.
9 The Lord is not slack concerning his promise, as some men count slackness; but is longsuffering to us-ward, not willing that any should perish, but that all should come to repentance.
10 But the day of the Lord will come as a thief in the night; in the which the heavens shall pass away with a great noise, and the elements shall melt with fervent heat, the earth also and the works that are therein shall be burned up.
11 Seeing then that all these things shall be dissolved, what manner of persons ought ye to be in all holy conversation and godliness,
12 Looking for and hasting unto the coming of the day of God, wherein the heavens being on fire shall be dissolved, and the elements shall melt with fervent heat?
13 Nevertheless we, according to his promise, look for new heavens and a new earth, wherein dwelleth righteousness.
14 Wherefore, beloved, seeing that ye look for such things, be diligent that ye may be found of him in peace, without spot, and blameless.
15 And account that the longsuffering of our Lord is salvation; even as our beloved brother Paul also according to the wisdom given unto him hath written unto you;
Matthew 24:23-27
23 Then if any man shall say unto you, Lo, here is Christ, or there; believe it not.
24 For there shall arise false Christs, and false prophets, and shall shew great signs and wonders; insomuch that, if it were possible, they shall deceive the very elect.
25 Behold, I have told you before.
26 Wherefore if they shall say unto you, Behold, he is in the desert; go not forth: behold, he is in the secret chambers; believe it not.
27 For as the lightning cometh out of the east, and shineth even unto the west; so shall also the coming of the Son of man be.
With all of this fear that is being peddled the Christian is to stand fast and not waver. The Christian is not to allow himself to be pushed around by the ones who promote fear. For in these last days many are predicting dire circumstances. They are predicting total collapse and even nuclear holocaust. But the Christian is to stand by the Lord Jesus and totally trust in the Lord. Where the world is running scared, the Christian stands upon the rock of Christ. Jesus will never fail, nor let his people down. Jesus will watch over his saints and protect them from all harm. When the rest of the world is running for cover, the Christian will stand his ground, trusting in the Lord his Saviour.

The Full Gospel Church

	3014 E Street
	Philadelphia, PA  19134
	Church Office Phone: (215) 634-3637
	Published by: Rev. LeRoy D. Cressy (215) 535-4037 


	                    Services:

	Sunday School  . . . . . . . . . . . . . .10:30 AM

	Sunday Morning Worship . . . . . . . . . . 12 NOON

	Sunday Evening . . . . . . . . . . . . . . 6:30 PM

	Wednesday Evening  . . . . . . . . . . . . 7:30 PM

    
Last modified: Sun Dec 27 11:27:01 EST 1998