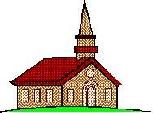 The Full Gospel Church
---

      Vol. II Number 6                     February 22, 1998

      
---
Ariel: The Lion of God
Isaiah 29
1 Woe to Ariel, to Ariel, the city where David dwelt! add ye year to year; let them kill sacrifices.
2 Yet I will distress Ariel, and there shall be heaviness and sorrow: and it shall be unto me as Ariel.
3 And I will camp against thee round about, and will lay siege against thee with a mount, and I will raise forts against thee.
4 And thou shalt be brought down, and shalt speak out of the ground, and thy speech shall be low out of the dust, and thy voice shall be, as of one that hath a familiar spirit, out of the ground, and thy speech shall whisper out of the dust.
5 Moreover the multitude of thy strangers shall be like small dust, and the multitude of the terrible ones shall be as chaff that passeth away: yea, it shall be at an instant suddenly.
6 Thou shalt be visited of the LORD of hosts with thunder, and with earthquake, and great noise, with storm and tempest, and the flame of devouring fire.
7 And the multitude of all the nations that fight against Ariel, even all that fight against her and her munition, and that distress her, shall be as a dream of a night vision.
8 It shall even be as when an hungry man dreameth, and, behold, he eateth; but he awaketh, and his soul is empty: or as when a thirsty man dreameth, and, behold, he drinketh; but he awaketh, and, behold, he is faint, and his soul hath appetite: so shall the multitude of all the nations be, that fight against mount Zion.
9 Stay yourselves, and wonder; cry ye out, and cry: they are drunken, but not with wine; they stagger, but not with strong drink.
10 For the LORD hath poured out upon you the spirit of deep sleep, and hath closed your eyes: the prophets and your rulers, the seers hath he covered.
11 And the vision of all is become unto you as the words of a book that is sealed, which men deliver to one that is learned, saying, Read this, I pray thee: and he saith, I cannot; for it is sealed:
12 And the book is delivered to him that is not learned, saying, Read this, I pray thee: and he saith, I am not learned.
13 Wherefore the Lord said, Forasmuch as this people draw near me with their mouth, and with their lips do honour me, but have removed their heart far from me, and their fear toward me is taught by the precept of men:
14 Therefore, behold, I will proceed to do a marvellous work among this people, even a marvellous work and a wonder: for the wisdom of their wise men shall perish, and the understanding of their prudent men shall be hid.
15 Woe unto them that seek deep to hide their counsel from the LORD, and their works are in the dark, and they say, Who seeth us? and who knoweth us?
16 Surely your turning of things upside down shall be esteemed as the potter's clay: for shall the work say of him that made it, He made me not? or shall the thing framed say of him that framed it, He had no understanding?
17 Is it not yet a very little while, and Lebanon shall be turned into a fruitful field, and the fruitful field shall be esteemed as a forest?
18 And in that day shall the deaf hear the words of the book, and the eyes of the blind shall see out of obscurity, and out of darkness.
19 The meek also shall increase their joy in the LORD, and the poor among men shall rejoice in the Holy One of Israel.
20 For the terrible one is brought to nought, and the scorner is consumed, and all that watch for iniquity are cut off:
21 That make a man an offender for a word, and lay a snare for him that reproveth in the gate, and turn aside the just for a thing of nought.
22 Therefore thus saith the LORD, who redeemed Abraham, concerning the house of Jacob, Jacob shall not now be ashamed, neither shall his face now wax pale.
23 But when he seeth his children, the work of mine hands, in the midst of him, they shall sanctify my name, and sanctify the Holy One of Jacob, and shall fear the God of Israel.
24 They also that erred in spirit shall come to understanding, and they that murmured shall learn doctrine.
Ariel is a city that some suppose to be Jerusalem. This name of this city mean ``The Lion of God.'' Now a lion is very strong and ferocious. They are also very protective of their territory, so Ariel was very protective of her position, prestige, and power with God. But, though this city may have been like a lion and strong in the Lord, they lost their fortitude. They lost their backbone. They lost their strength in the Lord, becoming like an old, sick, diseased lion.
Oh, what a sad position for a city that was once a strong city, fervently serving the Lord with all of their strength. What a sad condition for a city that once was a lion of God to fall to a desolate position where they no longer have the strength of a lion of God. All of their former strength has vanished for they choose to serve their own lusts and pleasures worshiping the works of their hands.
Here was a city that was strong in the Lord and totally lost their strength. They became weak and slowly lost all of their strength until there was none left. This is the same condition that many are in today. They once knew the Lord as their Saviour, but as time went on, they lost their first love.
Revelation 2:4
4 Nevertheless I have somewhat against thee, because thou hast left thy first love.
The road to the desolate, weak condition that Ariel found herself in was an extremely slow deterioration. A path that many who start out for the Lord are like young lions who are full of strength in the Lord, but as time continues on they lose their vigor and strength. It is like a former Army ranger I know who was once proud of all of his strength. But when he left the Army, the exercise ceased, and he didn't realize the diminishing of his former strength until he couldn't run to the next block to catch a bus. This deterioration is a slow process, and attempting to regain former strength is always harder than maintaining your present strength.
Spiritual strength has to be maintained the same as physical strength. If you don't maintain your spiritual strength, you will fall. Your fall will be great, for the slope is very slight to total destruction. Many of the strong in the Lord have fallen and they don't know where the start of their fall was. They didn't think that letting their prayer life slip[ meant much. They were too busy working for the Lord to take the time to fervently pray to the Lord. They didn't see that their spiritual strength was slowly waning and diminishing. They thought that they had the same strength they used top have until the day that they were attacked by Satan and they didn't have the strength to fight. Their strength left them and they couldn't fight the good fight of faith.
1 Timothy 6
12 Fight the good fight of faith, lay hold on eternal life, whereunto thou art also called, and hast professed a good profession before many witnesses.

2 Timothy 4
7 I have fought a good fight, I have finished my course, I have kept the faith:
The two above references tell about fighting the good fight of faith. The first tells Timothy to fight the good fight and lay hold on eternal life. If you haven't kept up your spiritual strength, you don't have the strength to fight the good fight of faith. If you have let your prayer life slip, how do you expect your spiritual strength to be able to resist the devil and fight the good fight of faith? How do you expect to be able to command Satan to depart without the spiritual strength of the Lord?
Without maintaining your spiritual strength Satan will come upon you and destroy you like a roaring lion. Oh the anguish of those who have slipped from their former strength. Those who were once strong in the Lord, praying and fasting, continually seeking the Lord and have fallen to a state where there is no more strength to fight. How are the mighty fallen for they have lost their strength. How are the mighty fallen who once were strong in the Lord. Those who have fallen most likely don't realize how far they have fallen. They are in a place where they are no longer under strong temptation from Satan and they really think that everything is just fine.
Now is the time to repent of your sliding into the pit. Now is the time to come back to your first love and renew your commitment to the Lord Jesus. Remember the times when Satan would openly confront you and you had the power to rebuke him in the name of Jesus? If you have lost this power, or if Satan is no longer attacking you, then you need to go on a severe spiritual exercise program and return to your former spiritual strength.
Jesus is return soon to receive his church and resurrect his church. Will you have enough strength to break loose of the bounds that hold you to this world? Will you have enough spiritual strength to listen to the trumpet call of the Lord calling you up to meet him in the air? If there is one iota of doubt, then repent and get on God's spiritual exercise program of prayer and fasting. For the Bible tells us to pray without ceasing.
1 Thessalonians 5:16-22
16 Rejoice evermore.
17 Pray without ceasing.
18 In every thing give thanks: for this is the will of God in Christ Jesus concerning you.
19 Quench not the Spirit.
20 Despise not prophesyings.
21 Prove all things; hold fast that which is good.
22 Abstain from all appearance of evil.
---
The Full Gospel Church

	3014 E Street
	Philadelphia, PA  19134
	Church Office Phone: (215) 634-3637
	Published by: Rev. LeRoy D. Cressy (215) 535-4037 


	                    Services:

	Sunday School  . . . . . . . . . . . . . .10:30 AM

	Sunday Morning Worship . . . . . . . . . . 12 NOON

	Sunday Evening . . . . . . . . . . . . . . 6:30 PM

	Wednesday Evening  . . . . . . . . . . . . 7:30 PM

    
Last modified: Sat Feb 21 21:44:38 EST