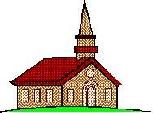 The Full Gospel Church
---

      Vol. II Number 7                    March 1,1998

      
---
Today's Strong Delusion
The other day I was riding the ``El'', and I saw some very young teens, talking and reading some magazines. One of the teens stated, ``That if this is what the `chicks' look like in hell, then that is where I want to go!'' Needless to say these children have no concept or idea what they are talking about or what they are even saying. The images in the present day comics and magazines that the teens read portray hell as a nice place full of debauchery and every lust of the flesh can be filled.
This is not the description of hell that is found in the Bible, but there is an extremely strong delusion today that hell is a nice place. This delusion comes from the very pits of hell itself, from the arch deceiver himself. Hell is a place of eternal torment! Hell is a place where there will never be any escape. Hell is a place where there will be weeping and gnashing of teeth for all eternity.
2 Peter 2
1 But there were false prophets also among the people, even as there shall be false teachers among you, who privily shall bring in damnable heresies, even denying the Lord that bought them, and bring upon themselves swift destruction.
2 And many shall follow their pernicious ways; by reason of whom the way of truth shall be evil spoken of.
3 And through covetousness shall they with feigned words make merchandise of you: whose judgment now of a long time lingereth not, and their damnation slumbereth not.
4 For if God spared not the angels that sinned, but cast them down to hell, and delivered them into chains of darkness, to be reserved unto judgment;
5 And spared not the old world, but saved Noah the eighth person, a preacher of righteousness, bringing in the flood upon the world of the ungodly;
6 And turning the cities of Sodom and Gomorrah into ashes condemned them with an overthrow, making them an ensample unto those that after should live ungodly;
7 And delivered just Lot, vexed with the filthy conversation of the wicked:
8 (For that righteous man dwelling among them, in seeing and hearing, vexed his righteous soul from day to day with their unlawful deeds;)
9 The Lord knoweth how to deliver the godly out of temptations, and to reserve the unjust unto the day of judgment to be punished:
10 But chiefly them that walk after the flesh in the lust of uncleanness, and despise government. Presumptuous are they, selfwilled, they are not afraid to speak evil of dignities.
11 Whereas angels, which are greater in power and might, bring not railing accusation against them before the Lord.
12 But these, as natural brute beasts, made to be taken and destroyed, speak evil of the things that they understand not; and shall utterly perish in their own corruption;
13 And shall receive the reward of unrighteousness, as they that count it pleasure to riot in the day time. Spots they are and blemishes, sporting themselves with their own deceivings while they feast with you;
14 Having eyes full of adultery, and that cannot cease from sin; beguiling unstable souls: an heart they have exercised with covetous practices; cursed children:
15 Which have forsaken the right way, and are gone astray, following the way of Balaam the son of Bosor, who loved the wages of unrighteousness;
16 But was rebuked for his iniquity: the dumb ass speaking with man's voice forbad the madness of the prophet.
17 These are wells without water, clouds that are carried with a tempest; to whom the mist of darkness is reserved for ever.
18 For when they speak great swelling words of vanity, they allure through the lusts of the flesh, through much wantonness, those that were clean escaped from them who live in error.
19 While they promise them liberty, they themselves are the servants of corruption: for of whom a man is overcome, of the same is he brought in bondage.
20 For if after they have escaped the pollutions of the world through the knowledge of the Lord and Saviour Jesus Christ, they are again entangled therein, and overcome, the latter end is worse with them than the beginning.
21 For it had been better for them not to have known the way of righteousness, than, after they have known it, to turn from the holy commandment delivered unto them.
22 But it is happened unto them according to the true proverb, The dog is turned to his own vomit again; and the sow that was washed to her wallowing in the mire.
How can people believe that hell is going to be a nice place? How can people believe that being in hell will fulfill all of their wicked desires? While hell is a place of eternal torment, Satan has these people so deceived that they believe that hell will bring them all the pleasures that they think that they are missing. Let's look at the previous deceptions of the Devil.
Revelation 12:1-9
1 And there appeared a great wonder in heaven; a woman clothed with the sun, and the moon under her feet, and upon her head a crown of twelve stars:
2 And she being with child cried, travailing in birth, and pained to be delivered.
3 And there appeared another wonder in heaven; and behold a great red dragon, having seven heads and ten horns, and seven crowns upon his heads.
4 And his tail drew the third part of the stars of heaven, and did cast them to the earth: and the dragon stood before the woman which was ready to be delivered, for to devour her child as soon as it was born.
5 And she brought forth a man child, who was to rule all nations with a rod of iron: and her child was caught up unto God, and to his throne.
6 And the woman fled into the wilderness, where she hath a place prepared of God, that they should feed her there a thousand two hundred and threescore days.
7 And there was war in heaven: Michael and his angels fought against the dragon; and the dragon fought and his angels,
8 And prevailed not; neither was their place found any more in heaven.
9 And the great dragon was cast out, that old serpent, called the Devil, and Satan, which deceiveth the whole world: he was cast out into the earth, and his angels were cast out with him.
Satan was even able to deceive one third of the angles in heaven, is it any wonder that so many are deceived by him? Satan has been able through the media to make even hell, the place of eternal torment, look like a place that is good to be. He has so many people deceived by his web of lies and deceptions that they are actually looking to spend eternity in hell!
Look at the pride of Satan as described in Isaiah.
Isaiah 14:12-19
12 How art thou fallen from heaven, O Lucifer, son of the morning! how art thou cut down to the ground, which didst weaken the nations!
13 For thou hast said in thine heart, I will ascend into heaven, I will exalt my throne above the stars of God: I will sit also upon the mount of the congregation, in the sides of the north:
14 I will ascend above the heights of the clouds; I will be like the most High.
15 Yet thou shalt be brought down to hell, to the sides of the pit.
16 They that see thee shall narrowly look upon thee, and consider thee, saying, Is this the man that made the earth to tremble, that did shake kingdoms;
17 That made the world as a wilderness, and destroyed the cities thereof; that opened not the house of his prisoners?
18 All the kings of the nations, even all of them, lie in glory, every one in his own house.
19 But thou art cast out of thy grave like an abominable branch, and as the raiment of those that are slain, thrust through with a sword, that go down to the stones of the pit; as a carcase trodden under feet.
Satan in his vain arrogance was able to deceive the very angles in heaven, causing a war with Michael the Arc angle leading the fight against Satan and his followers. Satan was thrown out of heaven and cast down to the earth to destroy the nations. His deception is very strong causing many to want to follow him. But the Lord Jesus is able to save those who love and follow him. If you have found yourself deceived by Satan, it is not too late to seek the Lord and ask for his precious forgiveness. It is not too late to seek the Lord and prepare for yourself a home in heaven.
---
The Full Gospel Church

	3014 E Street
	Philadelphia, PA  19134
	Church Office Phone: (215) 634-3637
	Published by: Rev. LeRoy D. Cressy (215) 535-4037 


	                    Services:

	Sunday School  . . . . . . . . . . . . . .10:30 AM

	Sunday Morning Worship . . . . . . . . . . 12 NOON

	Sunday Evening . . . . . . . . . . . . . . 6:30 PM

	Wednesday Evening  . . . . . . . . . . . . 7:30 PM

    
Last modified: Sun Mar 1 14:39:03 EST