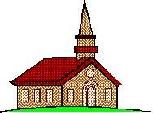 The Full Gospel Church


Vol. II Number 43 November 8, 1998

Forcing Israel to our Will
Friday November 6 12:56 PM ET
U.S. Wants Peace Accord To Proceed
By BARRY SCHWEID AP Diplomatic Writer
WASHINGTON (AP) - President Clinton insisted Israel should go ahead with a land-for-security deal with the Palestinians despite a car-bomb explosion in a Jerusalem market today. He called the accord ``the only answer to today's act of criminal terror.''
Appealing for prayers for the injured, Clinton said the agreement he helped mediate last month ``is the best way to protect the safety of the Israeli people, the best way to achieve the aspirations of the Palestinians.''
Two suicide bombers died in the attack. Twenty-one shoppers were wounded.
Secretary of State Madeleine Albright's spokesman said more than a brief delay in implementing the accord would only encourage extremists.
Albright, meanwhile, telephoned Prime Minister Benjamin Netanyahu to express her condolences, while Clinton deplored the violence, saying it was an attack on efforts to bring peace to the Middle East.
``Hillary's and my deepest sympathies go out to the victims and families of this outrageous and cowardly act by enemies of peace who wish to derail the courageous steps taken by the Israelis and Palestinians at Wye River,'' Clinton said in a written statement released by the White House.
``I hope we can regain the momentum and implementation of the Wye agreement as soon as possible,'' the statement said.
The suicide attack while Jews shopped in preparation for the Sabbath prompted the Israeli Cabinet to suspend discussions of the accord concluded last month under Clinton and Albright's supervision.
It requires Israel to relinquish another 13 percent of the West Bank to the Palestinian Authority and the authority to carry out an action plan to uproot terrorism.
Netanyahu had refused to submit the accord to the Cabinet until he received assurances 30 Palestinians suspected in the killing of nearly 100 Israelis were arrested.
The State Department publicly gave those assurances Thursday and said the United States would make sure arrests were not followed by a ``revolving-door'' release.
After Albright talked to Netanyahu today, State Department spokesman James P. Rubin said the prime minister remained committed to implementing the West Bank agreement. The U.S. official stressed security provisions designed to shield Israelis from attack.
In insisting the accord go ahead, the administration was prodding an already-reluctant Israeli Cabinet not to reject the deal and Netanyahu not to reconsider what he has described as a painful decision to give up more land.
``In our view, we cannot let the extremists, the enemies of the peace process, destroy the hopes of Israelis and Palestinians,'' Rubin said.
However, Rubin said, ``we do understand the need to suspend consideration of this in the current climate.''

Friday November 6 3:13 PM ET
Jerusalem Bombing Blocks Peace Deal Approval

Reuters Photo

By Paul Holmes
JERUSALEM (Reuters) - Israel put ratification of its land-for-security deal with the Palestinians on hold after a car bomb attack in Jerusalem Friday, saying Yasser Arafat had to wage ``all-out war on terror'' for the accord to proceed.
Prime Minister Netanyahu suspended cabinet debate on the agreement minutes after two bombers blew themselves up in a car and injured 21 other people at the city's main produce market.
Israeli police said an anonymous telephone caller had claimed the attack in the name of the Islamic movement Hamas, which has killed scores of Israelis in suicide bombings since the first interim Israeli-Palestinian peace accords in 1993.
Police said they were not sure the claim was genuine and Israeli broadcasters said another militants group or unaffiliated individuals may have been responsible.
Arafat, battling to preserve the deal he and Netanyahu signed at the White House last month, said he had telephoned the Israeli leader to express his ``deep pain for this criminal, terrorist act.''
``We condemn this criminal act, whose aim is to derail the peace process...we are committed to implement the requirements of the agreements in pursuing, fighting and arresting these people,'' he told Israel's Channel One Television.
President Clinton, whose mediation helped clinch the deal at a nine-day summit at Wye River, Maryland, led international calls for both sides to persevere with the agreement.
``It is the best way to safety for the Israelis and the best way to achieve the aspirations of the Palestinians, and in the end the only answer to today's act of criminal terror,'' he said.
State Department spokesman James Rubin said a short pause was appropriate after the bombing but that ``an indefinite limbo is dangerous because it just increases the window for these extremists and opponents of peace to try to kill it.''
Friday's attack hit the Mahane Yehuda market hours before the start of the Jewish Sabbath when it was crowded with morning shoppers. Fifteen people were killed in the same place in July 1997 by two Hamas suicide bombers.
Israeli Defense Minister Yitzhak Mordechai identified the two men killed in the blast as ``terrorists'' but police obtained a court order banning the media from publishing other details.
Of the 21 people wounded, one was in serious condition.
``I saw a red Fiat 127 which had two people inside,'' said Mordechai Haroush, who was slightly wounded in the explosion.
``After a few seconds, the entire car shot into the air. Everything blew up and I flew into one of the stalls,'' he said.
The new peace deal, meant to end 19 months of deadlock, requires Arafat's Palestinian Authority to crack down on anti-Israeli violence in return for the phased handover by Israel of 13 percent more land in the West Bank.
Its ratification by Israel's right-wing cabinet had already been put off for a week as Netanyahu pushed for specific Palestinian commitments to arrest suspected killers of Israelis and take other security steps.
Cabinet Secretary Danny Naveh said debate would not now resume until ministers were ``satisfied that the Palestinian Authority is taking intensive steps for an all-out war against the terrorist groups and their infrastructure.''
Arafat told Netanyahu he hoped ``to reach 100 percent results'' in the security assault on militants.
But Palestinian negotiator Hassan Asfour called the Israeli suspension ``political terrorism'' and said it would play into the hands of extremists.
``Netanyahu should implement the agreement and not be a party to those who want to kill peace,'' Asfour told Reuters.
Netanyahu had seemed assured of cabinet approval for the deal before Friday's attack despite divisions in his cabinet.
But the explosion was certain to increase pressure on him to back out of it from hard-liners inside and outside his coalition who oppose any transfer of land to the Palestinians.
``In this situation, of course I can't vote for this agreement. I will see what they (Palestinians) will do in the near future,'' said Science Minister Silvan Shalom, one of the perceived ``waverers'' in Netanyahu's 17-member cabinet.
Israel and the Palestinian Authority blame Hamas for a suicide bomb attack in the Gaza Strip on October 29 which narrowly missed a bus taking Jewish settler children to school. An Israeli soldier in an escort jeep was killed.
Hamas denied any part in that attack. Several of its militants and political figures have been detained by the Palestinian Authority since the new peace deal was signed. Its founder, Sheikh Ahmed Yassin, is under house arrest.



Sunday November 8 12:06 AM ET
PLO Takes First Step To Amend Charter

Reuters Photo

JERUSALEM (Reuters) - The Palestine Liberation Organization (PLO) said Saturday it had taken a first step required under a new peace deal with Israel to ratify changes to the PLO charter calling for Israel's destruction.
The Palestinian official news agency WAFA said the PLO Executive Committee approved Friday night a letter from Palestinian President Yasser Arafat to President Clinton specifying which clauses in the 1964 charter were inconsistent with Israeli-PLO peace deals since 1993.
``The core of these items belong to an old age, the age of war and confrontation,'' Executive Committee member Asad Abdel-Rahman told Reuters. He said all 13 members of the 18-strong panel present at the meeting approved the letter.
``The PLO Executive Committee decided last night to ratify the president's January 22, 1998, letter to President Clinton on the clauses of the national covenant which were cancelled and modified in accordance with an April 1996 Palestine National Council (PNC) decision,'' a WAFA statement said.
The Palestinian step was taken even as the Israeli cabinet Friday froze talks to ratify last month's Wye River peace deal until the Palestinians wage an ``all-out war on terror'' after a suicide car bomb attack in Jerusalem.
Under the deal, which formally took effect on November 2, the Executive Committee had until November 16 to ratify the letter ahead of a similar vote by the 300-member PLO Central Council slated to take place by the end of November.
In Washington, State Department spokesman James Rubin welcomed the Palestinian move.
``That was not required to be done, according to the timeline, until week two of the agreement but nevertheless they went forward last night and acted,'' Rubin said.
Israel and the Palestinians are at odds over a third and decisive step necessary to nullify the document denying Israel's right to exist.
The Israeli cabinet said Friday that it would not cede more West Bank land unless the 700-member PNC, the PLO's widest decision making body, vote in a December meeting Clinton is slated to attend to abolish the offending charter clauses.
Senior Palestinian negotiator Ahmed Korei said this week the PNC would not hold a vote at the meeting.
Under the Wye deal, Arafat will invite the members of the PNC and other Palestinian groups to the meeting to ``reaffirm their support for the peace process and the aforementioned decisions of the Executive Committee and the Central Council.''
Rubin said the United States believed ``if this event materializes, if the agreement is put into effect, the Israelis will get what they want.''
``This process of reaffirmation in our view...will make clear once and for all that the provisions of the PLO charter that call for the destruction of Israel are null and void,'' Rubin said.

With all of the above, is it any wonder that the Unites States is a cursed nation? We have the audacity to coerce and force Israel into an agreement with a nation that has as its very own charter the total destruction and anilation of israel! We as a nation have publically stated that we don't care about you. We have stated that you must make peace with those who have pledged your destruction!
For many years the United States has been a blessed nation, but with the call for the destruction of Israel, by forcing them to agree with peace initiatives with those who have pledged their destruction has made us a condemned nation. We have become a nation who is cursed by the Lord!
Genesis 12:3
3 And I will bless them that bless thee, and curse him that curseth thee: and in thee shall all families of the earth be blessed.
We are the nation mentioned in the Bible that forces Israel to her will in the last days. And we are the nation that is also cursed!
Isaiah 21:1-9
1 The burden of the desert of the sea. As whirlwinds in the south pass through; so it cometh from the desert, from a terrible land.
2 A grievous vision is declared unto me; the treacherous dealer dealeth treacherously, and the spoiler spoileth. Go up, O Elam: besiege, O Media; all the sighing thereof have I made to cease.
3 Therefore are my loins filled with pain: pangs have taken hold upon me, as the pangs of a woman that travaileth: I was bowed down at the hearing of it; I was dismayed at the seeing of it.
4 My heart panted, fearfulness affrighted me: the night of my pleasure hath he turned into fear unto me.
5 Prepare the table, watch in the watchtower, eat, drink: arise, ye princes, and anoint the shield.
6 For thus hath the LORD said unto me, Go, set a watchman, let him declare what he seeth.
7 And he saw a chariot with a couple of horsemen, a chariot of asses, and a chariot of camels; and he hearkened diligently with much heed:
8 And he cried, A lion: My lord, I stand continually upon the watchtower in the daytime, and I am set in my ward whole nights:
9 And, behold, here cometh a chariot of men, with a couple of horsemen. And he answered and said, Babylon is fallen, is fallen; and all the graven images of her gods he hath broken unto the ground.
Jeremiah 51:1-9
1 Thus saith the LORD; Behold, I will raise up against Babylon, and against them that dwell in the midst of them that rise up against me, a destroying wind;
2 And will send unto Babylon fanners, that shall fan her, and shall empty her land: for in the day of trouble they shall be against her round about.
3 Against him that bendeth let the archer bend his bow, and against him that lifteth himself up in his brigandine: and spare ye not her young men; destroy ye utterly all her host.
4 Thus the slain shall fall in the land of the Chaldeans, and they that are thrust through in her streets.
5 For Israel hath not been forsaken, nor Judah of his God, of the LORD of hosts; though their land was filled with sin against the Holy One of Israel.
6 Flee out of the midst of Babylon, and deliver every man his soul: be not cut off in her iniquity; for this is the time of the LORD's vengeance; he will render unto her a recompence.
7 Babylon hath been a golden cup in the LORD's hand, that made all the earth drunken: the nations have drunken of her wine; therefore the nations are mad.
8 Babylon is suddenly fallen and destroyed: howl for her; take balm for her pain, if so be she may be healed.
9 We would have healed Babylon, but she is not healed: forsake her, and let us go every one into his own country: for her judgment reacheth unto heaven, and is lifted up even to the skies.
Revelation 14:8-12
8 And there followed another angel, saying, Babylon is fallen, is fallen, that great city, because she made all nations drink of the wine of the wrath of her fornication.
9 And the third angel followed them, saying with a loud voice, If any man worship the beast and his image, and receive his mark in his forehead, or in his hand,
10 The same shall drink of the wine of the wrath of God, which is poured out without mixture into the cup of his indignation; and he shall be tormented with fire and brimstone in the presence of the holy angels, and in the presence of the Lamb:
11 And the smoke of their torment ascendeth up for ever and ever: and they have no rest day nor night, who worship the beast and his image, and whosoever receiveth the mark of his name.
12 Here is the patience of the saints: here are they that keep the commandments of God, and the faith of Jesus.
Revelation 18:1-24
1 And after these things I saw another angel come down from heaven, having great power; and the earth was lightened with his glory.
2 And he cried mightily with a strong voice, saying, Babylon the great is fallen, is fallen, and is become the habitation of devils, and the hold of every foul spirit, and a cage of every unclean and hateful bird.
3 For all nations have drunk of the wine of the wrath of her fornication, and the kings of the earth have committed fornication with her, and the merchants of the earth are waxed rich through the abundance of her delicacies.
4 And I heard another voice from heaven, saying, Come out of her, my people, that ye be not partakers of her sins, and that ye receive not of her plagues.
5 For her sins have reached unto heaven, and God hath remembered her iniquities.
6 Reward her even as she rewarded you, and double unto her double according to her works: in the cup which she hath filled fill to her double.
7 How much she hath glorified herself, and lived deliciously, so much torment and sorrow give her: for she saith in her heart, I sit a queen, and am no widow, and shall see no sorrow.
8 Therefore shall her plagues come in one day, death, and mourning, and famine; and she shall be utterly burned with fire: for strong is the Lord God who judgeth her.
9 And the kings of the earth, who have committed fornication and lived deliciously with her, shall bewail her, and lament for her, when they shall see the smoke of her burning,
10 Standing afar off for the fear of her torment, saying, Alas, alas that great city Babylon, that mighty city! for in one hour is thy judgment come.
11 And the merchants of the earth shall weep and mourn over her; for no man buyeth their merchandise any more:
12 The merchandise of gold, and silver, and precious stones, and of pearls, and fine linen, and purple, and silk, and scarlet, and all thyine wood, and all manner vessels of ivory, and all manner vessels of most precious wood, and of brass, and iron, and marble,
13 And cinnamon, and odours, and ointments, and frankincense, and wine, and oil, and fine flour, and wheat, and beasts, and sheep, and horses, and chariots, and slaves, and souls of men.
14 And the fruits that thy soul lusted after are departed from thee, and all things which were dainty and goodly are departed from thee, and thou shalt find them no more at all.
15 The merchants of these things, which were made rich by her, shall stand afar off for the fear of her torment, weeping and wailing,
16 And saying, Alas, alas, that great city, that was clothed in fine linen, and purple, and scarlet, and decked with gold, and precious stones, and pearls!
17 For in one hour so great riches is come to nought. And every shipmaster, and all the company in ships, and sailors, and as many as trade by sea, stood afar off,
18 And cried when they saw the smoke of her burning, saying, What city is like unto this great city!
19 And they cast dust on their heads, and cried, weeping and wailing, saying, Alas, alas, that great city, wherein were made rich all that had ships in the sea by reason of her costliness! for in one hour is she made desolate.
20 Rejoice over her, thou heaven, and ye holy apostles and prophets; for God hath avenged you on her.
21 And a mighty angel took up a stone like a great millstone, and cast it into the sea, saying, Thus with violence shall that great city Babylon be thrown down, and shall be found no more at all.
22 And the voice of harpers, and musicians, and of pipers, and trumpeters, shall be heard no more at all in thee; and no craftsman, of whatsoever craft he be, shall be found any more in thee; and the sound of a millstone shall be heard no more at all in thee;
23 And the light of a candle shall shine no more at all in thee; and the voice of the bridegroom and of the bride shall be heard no more at all in thee: for thy merchants were the great men of the earth; for by thy sorceries were all nations deceived.
24 And in her was found the blood of prophets, and of saints, and of all that were slain upon the earth.
How can we lift our head high any more? How can we have any respect when we curse God's chosen people? How can we hope to be blessed when we have made Israel give away the land that the Lord God gave to them? We have chosen wickedness over righteousness and have sided with the enemy of God and Israel!

The Full Gospel Church

	3014 E Street
	Philadelphia, PA  19134
	Church Office Phone: (215) 634-3637
	Published by: Rev. LeRoy D. Cressy (215) 535-4037 


	                    Services:

	Sunday School  . . . . . . . . . . . . . .10:30 AM

	Sunday Morning Worship . . . . . . . . . . 12 NOON

	Sunday Evening . . . . . . . . . . . . . . 6:30 PM

	Wednesday Evening  . . . . . . . . . . . . 7:30 PM

    
Last modified: Sun Nov 8 14:28:45 EST 1998