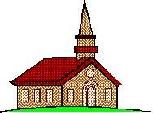 The Full Gospel Church


Vol. II Number 44 November 15, 1998

The Coming Millennium
There has been a lot of talk and discussion about the coming millennium. There have been preachers proclaiming that the end of the world is at hand. Some have been proclaiming that all systems will crash and they are promoting stock piling food and goods. And others are saying that all computer systems will crash! All of this doom and gloom makes for great sermons to scare the people, but there is little fact on which these assumptions are based. Many don't know enough about computer dating methods and are just jumping on the band wagon about the Y2K problem. Others who know the truth, are using scare tactics to scare their audience. This aught not to be.
What are we to believe? Who are we to trust? Though these are times of great distress for many people, and there are many using the press and media to scare many. There are ads in computer journals for Information Technology Managers working on their fears about the Y2K problem. One ad said that January 1, 2000 is coming. But for the most part, these tactics are used to make money or just to compel the ones that don't know to a specific way of thinking.
The Christian on the other hand is to trust in the Lord Jesus Christ. Though there are many who come in the name of the Lord Jesus Christ, only the Lord is to be trusted. Even in the apostles day, there were many that made it their business to subvert6t the Gospel. They attempted to corrupt Christianity with legalism, paganism, gnostism, and the other philosophies.
1 John 2:18-29
18 Little children, it is the last time: and as ye have heard that antichrist shall come, even now are there many antichrists; whereby we know that it is the last time.
19 They went out from us, but they were not of us; for if they had been of us, they would no doubt have continued with us: but they went out, that they might be made manifest that they were not all of us.
20 But ye have an unction from the Holy One, and ye know all things.
21 I have not written unto you because ye know not the truth, but because ye know it, and that no lie is of the truth.
22 Who is a liar but he that denieth that Jesus is the Christ? He is antichrist, that denieth the Father and the Son.
23 Whosoever denieth the Son, the same hath not the Father: he that acknowledgeth the Son hath the Father also.
24 Let that therefore abide in you, which ye have heard from the beginning. If that which ye have heard from the beginning shall remain in you, ye also shall continue in the Son, and in the Father.
25 And this is the promise that he hath promised us, even eternal life.
26 These things have I written unto you concerning them that seduce you.
27 But the anointing which ye have received of him abideth in you, and ye need not that any man teach you: but as the same anointing teacheth you of all things, and is truth, and is no lie, and even as it hath taught you, ye shall abide in him.
28 And now, little children, abide in him; that, when he shall appear, we may have confidence, and not be ashamed before him at his coming.
29 If ye know that he is righteous, ye know that every one that doeth righteousness is born of him.
As there were many antichrists in the Apostle John's day, there are many today. There are those who spend their lives attempting to subvert the gospel of grace. Just as there are those in the computer industry that are trying to use fear, uncertainty, and doubt to make a pile of money on the Y2K problem, Just as some have used the new millennium to invoke fear in the Christian.
But, the Christian has something to trust in that the nominal Christian does not. The true Christian has Jesus to trust in, while others don't. Jesus is our life and trust. Jesus is our life! Without Jesus, we have nothing. Without Jesus there is no hope. Just like the the world is facing doom and gloom, the Christian is facing life and hope.
Proverbs 3:5
5 Trust in the LORD with all thine heart; and lean not unto thine own understanding.
With all of the ones spreading fear, the Christian has a commandment to trust in the Lord with all of his heart. The Christian has nothing to fear as long as they are trusting in the Lord Jesus Christ. Jesus has greater strength and ability than anything. When you trust in Jesus there is no need to have any fear, for with Jesus there is supreme strength. In Jesus there is no fear!
With absolute faith in Jesus there is no need to fear. With faith in Jesus, when all seems impossible, Jesus comes through just in time. In Jesus there is no fear!

The Full Gospel Church

	3014 E Street
	Philadelphia, PA  19134
	Church Office Phone: (215) 634-3637
	Published by: Rev. LeRoy D. Cressy (215) 535-4037 


	                    Services:

	Sunday School  . . . . . . . . . . . . . .10:30 AM

	Sunday Morning Worship . . . . . . . . . . 12 NOON

	Sunday Evening . . . . . . . . . . . . . . 6:30 PM

	Wednesday Evening  . . . . . . . . . . . . 7:30 PM

    
Last modified: Sun Nov 15 11:47:23 EST 1998