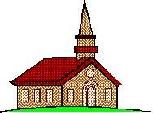 The Full Gospel Church


Vol. II Number 45 November 22, 1998

Thanks Giving
The first Thanks giving day was celebrated by the pilgrims in 1621. These men and women were stout folk, but if it wasn't for the Massasoit, they would probably would have starved. They really had to trust in the Lord for their every need. They made friends with the native inhabitants and befriended them. Thus there are some documents that were written at the time commemorating that first year of 1620 to 1621. The following is from chapter 6 of Mourt's Relation: A Journal of the Pilgrims at Plymouth. It is part of a letter that is dated December 12, 1621 from Edward Winslow to a friend.
Our corn [i.e. wheat] did prove well, and God be praised, we had a good increase of Indian corn, and our barley indifferent good, but our peas not worth the gathering, for we feared they were too late sown. They came up very well, and blossomed, but the sun parched them in the blossom. Our harvest being gotten in, our governor sent four men on fowling, that so we might after a special manner rejoice together after we had gathered the fruit of our labors. They four in one day killed as much fowl as, with a little help beside, served the company almost a week. At which time, amongst other recreations, we exercised our arms, many of the Indians coming amongst us, and among the rest their greatest king Massasoit, with some ninety men, whom for three days we entertained and feasted, and they went out and killed five deer, which they brought to the plantation and bestowed on our governor, and upon the captain and others. And although it be not always so plentiful as it was at this time with us, yet by the goodness of God, we are so far from want that we often wish you partakers of our plenty.
These were a thankful people who realized that the Lord was their provider. The Lord was the one that provided the rain and the sun so that their crops would grow. The Lord was the one who provided the increase! these people knew who was watching out for them. They realized that if they didn't trust in the Lord, there would be no Thanks Giving today.
Ephesians 5:20
20 Giving thanks always for all things unto God and the Father in the name of our Lord Jesus Christ;
Colossians 1:12
12 Giving thanks unto the Father, which hath made us meet to be partakers of the inheritance of the saints in light:
Colossians 3:17
17 And whatsoever ye do in word or deed, do all in the name of the Lord Jesus, giving thanks to God and the Father by him.
Hebrews 13:15
15 By him therefore let us offer the sacrifice of praise to God continually, that is, the fruit of our lips giving thanks to his name.
Thessalonians 5:17
17 Pray without ceasing.
Though the Pilgrims knew how to pray and give thanks to the one who provides all things, many today don't even stop to consider the Lord Jesus. They live their lives in their own little world. Not giving any concern about where their good fortune really comes from. All they think about is what they have at hand without any concern for the future. They don't think that the United States can come under Nuclear attack. Their only concern is for today, and that it will continue as it always has. But there is a time coming when they will be crying out to the Lord for mercy. They will be seeking the God whom they reject today. Jesus said that in the last days men shall be lovers of themselves and lovers of pleasure!
2 Timothy 3:1-5
1 This know also, that in the last days perilous times shall come.
2 For men shall be lovers of their own selves, covetous, boasters, proud, blasphemers, disobedient to parents, unthankful, unholy,
3 Without natural affection, trucebreakers, false accusers, incontinent, fierce, despisers of those that are good,
4 Traitors, heady, highminded, lovers of pleasures more than lovers of God;
5 Having a form of godliness, but denying the power thereof: from such turn away.
This is the description of today's world. People everywhere are wrapped up in themselves and their own pleasure. They give no respect to the Lord God almighty. They seek after their own pleasure while maintaining a form of godliness. Paul admonished his readers to turn away from such people. Today, how many will remember the Lord on Thanks Giving Day? How many will seek the Lord in prayer thanking him for a good year as the Pilgrims did on that first Thanks Giving? We now live in a world that is full of luxury and plenty. How many will even think about the Lord Jesus on Thanks Giving? How many will remember that it is the Lord that gives all good gifts to men? How many will heed the original proclamation by Abraham Lincoln concerning Thanks Giving.

Lincoln's 1863 Thanksgiving Proclamation
---
Lincoln's Thanksgiving Proclamation that follows is taken from the collection of Lincoln's papers in the Library of America series, Vol II, pp. 520-521.
---
The year that is drawing towards its close, has been filled with the blessings of fruitful fields and healthful skies. To these bounties, which are so constantly enjoyed that we are prone to forget the source from which they come, others have been added, which are of so extraordinary a nature, that they cannot fail to penetrate and soften even the heart which is habitually insensible to the ever watchful providence of Almighty God. In the midst of a civil war of unequaled magnitude and severity, which has sometimes seemed to foreign States to invite and to provoke their aggression, peace has been preserved with all nations, order has been maintained, the laws have been respected and obeyed, and harmony has prevailed everywhere except in the theater of military conflict; while that theater has been greatly contracted by the advancing armies and navies of the Union. Needful diversions of wealth and of strength from the fields of peaceful industry to the national defense, have not arrested the plough, the shuttle, or the ship; the axe had enlarged the borders of our settlements, and the mines, as well of iron and coal as of the precious metals, have yielded even more abundantly than heretofore. Population has steadily increased, notwithstanding the waste that has been made in the camp, the siege and the battle-field; and the country, rejoicing in the consciousness of augmented strength and vigor, is permitted to expect continuance of years with large increase of freedom.
No human counsel hath devised nor hath any mortal hand worked out these great things. They are the gracious gifts of the Most High God, who, while dealing with us in anger for our sins, hath nevertheless remembered mercy. It has seemed to me fit and proper that they should be solemnly, reverently and gratefully acknowledged as with one heart and voice by the whole American People. I do therefore invite my fellow citizens in every part of the United States, and also those who are at sea and those who are sojourning in foreign lands, to set apart and observe the last Thursday of November next, as a day of Thanksgiving and Praise to our beneficent Father who dwelleth in the Heavens. And I recommend to them that while offering up the ascriptions justly due to Him for such singular deliverances and blessings, they do also, with humble penitence for our national perverseness and disobedience, commend to his tender care all those who have become widows, orphans, mourners or sufferers in the lamentable civil strife in which we are unavoidably engaged, and fervently implore the interposition of the Almighty Hand to heal the wounds of the nation and to restore it as soon as may be consistent with the Divine purposes to the full enjoyment of peace, harmony, tranquillity and Union.
Abraham Lincoln



The Full Gospel Church

	3014 E Street
	Philadelphia, PA  19134
	Church Office Phone: (215) 634-3637
	Published by: Rev. LeRoy D. Cressy (215) 535-4037 


	                    Services:

	Sunday School  . . . . . . . . . . . . . .10:30 AM

	Sunday Morning Worship . . . . . . . . . . 12 NOON

	Sunday Evening . . . . . . . . . . . . . . 6:30 PM

	Wednesday Evening  . . . . . . . . . . . . 7:30 PM

    
Last modified: Sun Nov 15 11:47:23 EST 1998