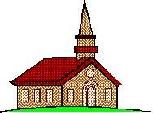 The Full Gospel Church


Vol. II Number 38 October 4, 1998

Preaching Against Sin
In the present day there is very little preaching against sin. This past week Dr. Laura Schlessenger asked when was the last time that you heard that it was a sin to go to bed with someone before you are married? We are living in wicked times where sin is no longer considered sin. The television shows daily fornication and lasciviousness as a standard way of life. Look at the way that the world looks at fornication today. Look at the attitude towards the actions of Bill Clinton and Monica Lewenski. Aren't many saying that what him and Monica do is their own private business? There are many preachers that are acting as apologists for Bill Clinton telling us that we are not to judge. ``Let him that is without sin is to cast the first stone'' Well, sin is still sin, whether in the Old Testament or in the New Testament.
Romans 1:17-32
17 For therein is the righteousness of God revealed from faith to faith: as it is written, The just shall live by faith.
18 For the wrath of God is revealed from heaven against all ungodliness and unrighteousness of men, who hold the truth in unrighteousness;
19 Because that which may be known of God is manifest in them; for God hath shewed it unto them.
20 For the invisible things of him from the creation of the world are clearly seen, being understood by the things that are made, even his eternal power and Godhead; so that they are without excuse:
21 Because that, when they knew God, they glorified him not as God, neither were thankful; but became vain in their imaginations, and their foolish heart was darkened.
22 Professing themselves to be wise, they became fools,
23 And changed the glory of the uncorruptible God into an image made like to corruptible man, and to birds, and fourfooted beasts, and creeping things.
24 Wherefore God also gave them up to uncleanness through the lusts of their own hearts, to dishonour their own bodies between themselves:
25 Who changed the truth of God into a lie, and worshipped and served the creature more than the Creator, who is blessed for ever. Amen.
26 For this cause God gave them up unto vile affections: for even their women did change the natural use into that which is against nature:
27 And likewise also the men, leaving the natural use of the woman, burned in their lust one toward another; men with men working that which is unseemly, and receiving in themselves that recompence of their error which was meet.
28 And even as they did not like to retain God in their knowledge, God gave them over to a reprobate mind, to do those things which are not convenient;
29 Being filled with all unrighteousness, fornication, wickedness, covetousness, maliciousness; full of envy, murder, debate, deceit, malignity; whisperers,
30 Backbiters, haters of God, despiteful, proud, boasters, inventors of evil things, disobedient to parents,
31 Without understanding, covenantbreakers, without natural affection, implacable, unmerciful:
32 Who knowing the judgment of God, that they which commit such things are worthy of death, not only do the same, but have pleasure in them that do them.
The world that we are living in is filled with sin. We are living in a society that adores sin and lasciviousness. We live in an age where the filthier the act the more attention it gets. Every week there is displayed on the television actors and actresses jumping into bed with someone else. There is no sanctity of marriage.

The Full Gospel Church

	3014 E Street
	Philadelphia, PA  19134
	Church Office Phone: (215) 634-3637
	Published by: Rev. LeRoy D. Cressy (215) 535-4037 


	                    Services:

	Sunday School  . . . . . . . . . . . . . .10:30 AM

	Sunday Morning Worship . . . . . . . . . . 12 NOON

	Sunday Evening . . . . . . . . . . . . . . 6:30 PM

	Wednesday Evening  . . . . . . . . . . . . 7:30 PM

    
Last modified: Sun Oct 4 11:32:34 EDT 1998