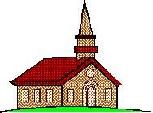 The Full Gospel Church


Vol. III Number 3 January 24, 1999

Repentance and Remission
Last week we had quite a lengthy discussion on holiness. The definition of holiness according to Strong's Concordance:
``To make holy, i.e. purify or consecrate;
purification, i.e. (the state) purity; consecration, holiness, sanctification.''
Hebrews 12:14
14 Follow peace with all men, and holiness, without which no man shall see the Lord:
Now there are many in the world who want to believe that they are on the road to salvation, while still enjoying the pleasures of sin.
Hebrews 11:24-25
24 By faith Moses, when he was come to years, refused to be called the son of Pharaoh's daughter;
25 Choosing rather to suffer affliction with the people of God, than to enjoy the pleasures of sin for a season;
There are many in the world who desire the sin of the world rather than wholly submit to the will of God. At the same time they want to be assured that they will have eternal life in Heaven. Now don't you see the contradiction here? How is it possible for a person insisting upon living in the debauchery of sin and at the same time be assured a place in heaven where there is no sin? What person who thoroughly enjoys indulging in sin would even want to go to such a place? There are many on the judgment day who think that they have a place in heaven who will cry to the Lord, begging entrance to a place where there is no sin while they wanted to believe that you can live in sin and still be assured a place in heaven.
Matthew 7:17-27
17 Even so every good tree bringeth forth good fruit; but a corrupt tree bringeth forth evil fruit.
18 A good tree cannot bring forth evil fruit, neither can a corrupt tree bring forth good fruit.
19 Every tree that bringeth not forth good fruit is hewn down, and cast into the fire.
20 Wherefore by their fruits ye shall know them.
21 Not every one that saith unto me, Lord, Lord, shall enter into the kingdom of heaven; but he that doeth the will of my Father which is in heaven.
22 Many will say to me in that day, Lord, Lord, have we not prophesied in thy name? and in thy name have cast out devils? and in thy name done many wonderful works?
23 And then will I profess unto them, I never knew you: depart from me, ye that work iniquity.
24 Therefore whosoever heareth these sayings of mine, and doeth them, I will liken him unto a wise man, which built his house upon a rock:
25 And the rain descended, and the floods came, and the winds blew, and beat upon that house; and it fell not: for it was founded upon a rock.
26 And every one that heareth these sayings of mine, and doeth them not, shall be likened unto a foolish man, which built his house upon the sand:
27 And the rain descended, and the floods came, and the winds blew, and beat upon that house; and it fell: and great was the fall of it.
Revelation 21:1-8
1 And I saw a new heaven and a new earth: for the first heaven and the first earth were passed away; and there was no more sea.
2 And I John saw the holy city, new Jerusalem, coming down from God out of heaven, prepared as a bride adorned for her husband.
3 And I heard a great voice out of heaven saying, Behold, the tabernacle of God is with men, and he will dwell with them, and they shall be his people, and God himself shall be with them, and be their God.
4 And God shall wipe away all tears from their eyes; and there shall be no more death, neither sorrow, nor crying, neither shall there be any more pain: for the former things are passed away.
5 And he that sat upon the throne said, Behold, I make all things new. And he said unto me, Write: for these words are true and faithful.
6 And he said unto me, It is done. I am Alpha and Omega, the beginning and the end. I will give unto him that is athirst of the fountain of the water of life freely.
7 He that overcometh shall inherit all things; and I will be his God, and he shall be my son.
8 But the fearful, and unbelieving, and the abominable, and murderers, and whoremongers, and sorcerers, and idolaters, and all liars, shall have their part in the lake which burneth with fire and brimstone: which is the second death.
Revelation 22:10-16
10 And he saith unto me, Seal not the sayings of the prophecy of this book: for the time is at hand.
11 He that is unjust, let him be unjust still: and he which is filthy, let him be filthy still: and he that is righteous, let him be righteous still: and he that is holy, let him be holy still.
12 And, behold, I come quickly; and my reward is with me, to give every man according as his work shall be.
13 I am Alpha and Omega, the beginning and the end, the first and the last.
14 Blessed are they that do his commandments, that they may have right to the tree of life, and may enter in through the gates into the city.
15 For without are dogs, and sorcerers, and whoremongers, and murderers, and idolaters, and whosoever loveth and maketh a lie.
16 I Jesus have sent mine angel to testify unto you these things in the churches. I am the root and the offspring of David, and the bright and morning star.
Romans 1:17-32
17 For therein is the righteousness of God revealed from faith to faith: as it is written, The just shall live by faith.
18 For the wrath of God is revealed from heaven against all ungodliness and unrighteousness of men, who hold the truth in unrighteousness;
19 Because that which may be known of God is manifest in them; for God hath shewed it unto them.
20 For the invisible things of him from the creation of the world are clearly seen, being understood by the things that are made, even his eternal power and Godhead; so that they are without excuse:
21 Because that, when they knew God, they glorified him not as God, neither were thankful; but became vain in their imaginations, and their foolish heart was darkened.
22 Professing themselves to be wise, they became fools,
23 And changed the glory of the uncorruptible God into an image made like to corruptible man, and to birds, and fourfooted beasts, and creeping things.
24 Wherefore God also gave them up to uncleanness through the lusts of their own hearts, to dishonour their own bodies between themselves:
25 Who changed the truth of God into a lie, and worshipped and served the creature more than the Creator, who is blessed for ever. Amen.
26 For this cause God gave them up unto vile affections: for even their women did change the natural use into that which is against nature:
27 And likewise also the men, leaving the natural use of the woman, burned in their lust one toward another; men with men working that which is unseemly, and receiving in themselves that recompence of their error which was meet.
28 And even as they did not like to retain God in their knowledge, God gave them over to a reprobate mind, to do those things which are not convenient;
29 Being filled with all unrighteousness, fornication, wickedness,
covetousness, maliciousness; full of envy, murder, debate, deceit, malignity; whisperers,
30 Backbiters, haters of God, despiteful, proud, boasters, inventors of evil things, disobedient to parents,
31 Without understanding, covenantbreakers, without natural affection, implacable, unmerciful:
32 Who knowing the judgment of God, that they which commit such things are worthy of death, not only do the same, but have pleasure in them that do them.
Romans 6:1-8
1 What shall we say then? Shall we continue in sin, that grace may abound?
2 God forbid. How shall we, that are dead to sin, live any longer therein?
3 Know ye not, that so many of us as were baptized into Jesus Christ were baptized into his death?
4 Therefore we are buried with him by baptism into death: that like as Christ was raised up from the dead by the glory of the Father, even so we also should walk in newness of life.
5 For if we have been planted together in the likeness of his death, we shall be also in the likeness of his resurrection:
6 Knowing this, that our old man is crucified with him, that the body of sin might be destroyed, that henceforth we should not serve sin.
7 For he that is dead is freed from sin.
8 Now if we be dead with Christ, we believe that we shall also live with him:
The Bible clearly teaches that there will be no whoremongers, adulterers, thieves, and etc. in Heaven. Heaven is a home for those who have taken on the righteousness of Jesus Christ in this present life. Heaven is reserved for those who desire a new life, a fresh start, a new chance to enter a new way of living.
2 Corinthians 5:17
17 Therefore if any man be in Christ, he is a new creature: old things are passed away; behold, all things are become new.
The old life of sin and debauchery is passed away when you become born again. You take on a new life in Christ Jesus the Lord. All of the old things in your life become dead and everything becomes new!
If you would like to have a new life where you are not bound by the wickedness of sin, now is the time to truly repent to the Lord Jesus Christ. Now is the time to ask Jesus to forgive you of all of your past sins. Now is the time to ask Jesus to become Lord and true master of your life. Only through true repentance is there any remission of sins. Now is the time to ask Jesus to come into your life and make you a totally new person. Only having Jesus reside in you do you have the ability to live a truly righteous life. You cannot do it without him. Only the person who casts all of his burdens upon the Lord can live a new life. All of the old pleasures of sin will fade away and you will desire to serve the Lord.
The hour of repentance is at hand. There is a day coming where those who have put off repenting and asking the Lord to reside in them is rapidly drawing to a close. Now is the time to ask Jesus into your heart and he will come in and sup with you. The day of salvation is at hand! The hour of repentance is drawing to a close! Won't you ask sweet Jesus to come in today? Won't you invite the Saviour who died on the cross to come in? Jesus is seeking all of those who are lost in sin so that they can have a new life in Him!

The Full Gospel Church

	3014 E Street
	Philadelphia, PA  19134
	Church Office Phone: (215) 634-3637
	Published by: Rev. LeRoy D. Cressy (215) 535-4037 


	                    Services:

	Sunday School  . . . . . . . . . . . . . .10:30 AM

	Sunday Morning Worship . . . . . . . . . . 12 NOON

	Sunday Evening . . . . . . . . . . . . . . 6:30 PM

	Wednesday Evening  . . . . . . . . . . . . 7:30 PM

    
Last modified: Sun Jan 24 14:29:08 EST 1999