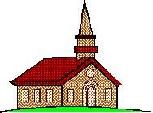 The Full Gospel Church


Vol. III Number 5 February 7, 1999

Repentance and the Christian
A large number of people believe that repentance is just saying that your sorry and continue on doing the same thing that you said you are sorry for all over again. They have come up with all sorts of excuses to include:
``I can't help myself''
``You don't understand the circumstances''
``You aren't in my situation''
``It's not that bad''
And many more lame excuses
These and other excuses lead to false since of security, for many have been told that once they repent they are assured of their place in heaven. These and other lies of Satan have led many to firmly believe that they have a license to sin. They have been told that they can continue living in the same lifestyle for they are assured of their place in heaven. They are continuously taught that they are saved by grace and not of works. They are taught John 3:16 without any consequences for their sin. They are taught that Jesus paid it all on the cross, so they can continue to live their life of sin. This false teaching without the teaching the true meaning of repentance is truly false teaching.
Strongs Concordance Repent:

to think differently or afterwards, i.e. reconsider1
Unger's Bible Dictionary Repentance:

(Gr. metanoia a change of mind), in the theological and ethical sense a fundamental and thorough change in the hearts of men from sin and toward God. Although faith alone is the condition for salvation (Eph. 2:8-10; Acts 16:31), repentance is bound up with faith and inseparable from it, since without some measure of faith no one can truly repent, and repentance never attains to its deepest character till the sinner realizes through saving faith how great is the grace of God against whom he has sinned. On the other hand there can be no saving faith without true repentance. Repentance contains as essential elements (1) a genuine sorrow toward God on account of sin (II Cor. 7:9, 10; Matt. 5:3, 4; Psa. 51). (2) An An inward repugnance to sin necessarily followed by the actual forsaking of it (Matt. 3:8; Acts 26:20; Heb 6:1). (3) Humble self-surrender to the will and service of God (see Acts 9:6, as well as Scriptures above referred to).2
As you can see, true repentance is tied to faith, for without faith in Jesus Christ and the supreme sacrifice he paid on the cross, there would be no remission of sin.
Romans 3:21-31
21 But now the righteousness of God without the law is manifested, being witnessed by the law and the prophets;
22 Even the righteousness of God which is by faith of Jesus Christ unto all and upon all them that believe: for there is no difference:
23 For all have sinned, and come short of the glory of God;
24 Being justified freely by his grace through the redemption that is in Christ Jesus:
25 Whom God hath set forth to be a propitiation through faith in his blood, to declare his righteousness for the remission of sins that are past, through the forbearance of God;
26 To declare, I say, at this time his righteousness: that he might be just, and the justifier of him which believeth in Jesus.
27 Where is boasting then? It is excluded. By what law? of works? Nay: but by the law of faith.
28 Therefore we conclude that a man is justified by faith without the deeds of the law.
29 Is he the God of the Jews only? is he not also of the Gentiles? Yes, of the Gentiles also:
30 Seeing it is one God, which shall justify the circumcision by faith, and uncircumcision through faith.
31 Do we then make void the law through faith? God forbid: yea, we establish the law.
Romans 5:1-11
1 Therefore being justified by faith, we have peace with God through our Lord Jesus Christ:
2 By whom also we have access by faith into this grace wherein we stand, and rejoice in hope of the glory of God.
3 And not only so, but we glory in tribulations also: knowing that tribulation worketh patience;
4 And patience, experience; and experience, hope:
5 And hope maketh not ashamed; because the love of God is shed abroad in our hearts by the Holy Ghost which is given unto us.
6 For when we were yet without strength, in due time Christ died for the ungodly.
7 For scarcely for a righteous man will one die: yet peradventure for a good man some would even dare to die.
8 But God commendeth his love toward us, in that, while we were yet sinners, Christ died for us.
9 Much more then, being now justified by his blood, we shall be saved from wrath through him.
10 For if, when we were enemies, we were reconciled to God by the death of his Son, much more, being reconciled, we shall be saved by his life.
11 And not only so, but we also joy in God through our Lord Jesus Christ, by whom we have now received the atonement.
Romans 6:1-11
1 What shall we say then? Shall we continue in sin, that grace may abound?
2 God forbid. How shall we, that are dead to sin, live any longer therein?
3 Know ye not, that so many of us as were baptized into Jesus Christ were baptized into his death?
4 Therefore we are buried with him by baptism into death: that like as Christ was raised up from the dead by the glory of the Father, even so we also should walk in newness of life.
5 For if we have been planted together in the likeness of his death, we shall be also in the likeness of his resurrection:
6 Knowing this, that our old man is crucified with him, that the body of sin might be destroyed, that henceforth we should not serve sin.
7 For he that is dead is freed from sin.
8 Now if we be dead with Christ, we believe that we shall also live with him:
9 Knowing that Christ being raised from the dead dieth no more; death hath no more dominion over him.
10 For in that he died, he died unto sin once: but in that he liveth, he liveth unto God.
11 Likewise reckon ye also yourselves to be dead indeed unto sin, but alive unto God through Jesus Christ our Lord.
As you can see from taking a stroll through the book of Romans, there is a progression from from being saved by faith to living righteously in Jesus Christ the Lord. You can see that having faith without taking on the holy righteousness of Jesus Christ the Lord is in reality not having faith. For without a real repentance there is no remission of sin. Jesus came into the world to save sinners through faith in him and repentance. An example would be if I did something wrong to you, and came to you asking you to forgive me, but the very next day I came back and did the same thing, was I really sorry in the first place? Wouldn't you get tired rather quickly of my phony repenting? How do you think Jesus feels?
When we repent and ask Jesus to forgive us for our sins, we are telling him that we are sorry for the way that we lived. We are telling him that we aren't going to continue living the way that we have lived. We are telling him that we are going to take on his life as an example for us to emulate. When we repent, we take Jesus Life for our own. We take his divine righteousness for our life. His death to sin has become our death to sin.
Luke 24:47
47 And that repentance and remission of sins should be preached in his name among all nations, beginning at Jerusalem.
So when Jesus takes away our sin we assume his divine likeness. Our old man and way of doing things is passed away and everything becomes new.
2 Corinthians 5:17
17 Therefore if any man be in Christ, he is a new creature: old things are passed away; behold, all things are become new.
This doesn't sound like the a man remaining a wicked sinner when he becomes a Christian, but his life is divinely changed to a totally new life in Jesus Christ the Lord.
End Notes:
Strongs Concordance, Greek Dictionary of the New Testament index 3340 p. 47
``Repentance,'' Merrill F. Unger, Unger's Bible Dictionary (1966 Moody Press, Chicago)

The Full Gospel Church

	3014 E Street
	Philadelphia, PA  19134
	Church Office Phone: (215) 634-3637
	Published by: Rev. LeRoy D. Cressy (215) 535-4037 


	                    Services:

	Sunday School  . . . . . . . . . . . . . .10:30 AM

	Sunday Morning Worship . . . . . . . . . . 12 NOON

	Sunday Evening . . . . . . . . . . . . . . 6:30 PM

	Wednesday Evening  . . . . . . . . . . . . 7:30 PM

    
Last modified: Sun Feb 7 14:18:37 EST 1999