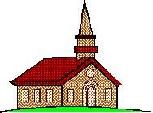 The Full Gospel Church


Vol. III Number 9 March 7, 1999

Blindness
There are two kinds of blindness. There are the ones who are physically blind, while there are the spiritually blind. Now there are various levels of both types of blindness. For instance, in the physical world a person may be near sighted or far sighted. He may be color blind or man have some other malady. There are also various degrees of spiritual blindness. What may be perfectly clear to one, may be hidden from another. Some may see the need for receiving the Holy Ghost while others may not. Some may understand Christ's teaching about marriage and divorce, while others may not. So there are various degrees of spiritual blindness,
The Pharisees in Israel knew and studied the Levitical law. But they were spiritually blind to Jesus' teaching. They were looking for a kingly messiah while Jesus provided the image of a humble servant. Jesus wasn't educated in the fine universities. Jesus wasn't taught by ``conventional'' methods but had a superior knowledge to those who were taught and educated by the known Biblical scholars. The Apostle Paul was a Pharisee who believed that the Christian faith was from the Devil.
Acts 8:1-3
1 And Saul was consenting unto his death. And at that time there was a great persecution against the church which was at Jerusalem; and they were all scattered abroad throughout the regions of Judaea and Samaria, except the apostles.
2 And devout men carried Stephen to his burial, and made great lamentation over him.
3 As for Saul, he made havock of the church, entering into every house, and haling men and women committed them to prison.
Here was a man who stood by while the mob stoned Stephen. Here was a man that really thought that he was doing what was right and correct according to what he was taught. Paul, though he sincerely believed that he was doing the right thing, was in reality spiritually blind to what the Lord was doing, just like many who are blind to the precepts of holiness that are taught in the Bible.
The Awakening
Acts 9:1-20
1 And Saul, yet breathing out threatenings and slaughter against the disciples of the Lord, went unto the high priest,
2 And desired of him letters to Damascus to the synagogues, that if he found any of this way, whether they were men or women, he might bring them bound unto Jerusalem.
3 And as he journeyed, he came near Damascus: and suddenly there shined round about him a light from heaven:
4 And he fell to the earth, and heard a voice saying unto him, Saul, Saul, why persecutest thou me?
5 And he said, Who art thou, Lord? And the Lord said, I am Jesus whom thou persecutest: it is hard for thee to kick against the pricks.
6 And he trembling and astonished said, Lord, what wilt thou have me to do? And the Lord said unto him, Arise, and go into the city, and it shall be told thee what thou must do.
7 And the men which journeyed with him stood speechless, hearing a voice, but seeing no man.
8 And Saul arose from the earth; and when his eyes were opened, he saw no man: but they led him by the hand, and brought him into Damascus.
9 And he was three days without sight, and neither did eat nor drink.
10 And there was a certain disciple at Damascus, named Ananias; and to him said the Lord in a vision, Ananias. And he said, Behold, I am here, Lord.
11 And the Lord said unto him, Arise, and go into the street which is called Straight, and enquire in the house of Judas for one called Saul, of Tarsus: for, behold, he prayeth,
12 And hath seen in a vision a man named Ananias coming in, and putting his hand on him, that he might receive his sight.
13 Then Ananias answered, Lord, I have heard by many of this man, how much evil he hath done to thy saints at Jerusalem:
14 And here he hath authority from the chief priests to bind all that call on thy name.
15 But the Lord said unto him, Go thy way: for he is a chosen vessel unto me, to bear my name before the Gentiles, and kings, and the children of Israel:
16 For I will shew him how great things he must suffer for my name's sake.
17 And Ananias went his way, and entered into the house; and putting his hands on him said, Brother Saul, the Lord, even Jesus, that appeared unto thee in the way as thou camest, hath sent me, that thou mightest receive thy sight, and be filled with the Holy Ghost.
18 And immediately there fell from his eyes as it had been scales: and he received sight forthwith, and arose, and was baptized.
19 And when he had received meat, he was strengthened. Then was Saul certain days with the disciples which were at Damascus.
20 And straightway he preached Christ in the synagogues, that he is the Son of God.
There were two awakenings here, first the awakening of Paul, then the Lord had to show Ananias which end was up. Here was a Christian who was filled with the Holy Ghost who questioned the Lord's wisdom. He went so far as to even ask the Lord if he knew what he was doing. Didn't the Lord know how bad Saul really was?
Acts 9:13-14
13 Then Ananias answered, Lord, I have heard by many of this man, how much evil he hath done to thy saints at Jerusalem:
14 And here he hath authority from the chief priests to bind all that call on thy name.

So even though Saul, who would become Paul, is recognized as being spiritually blind, Ananias also was blind to the ways of the Lord. Here was a man who had all of the gifts of the Lord, but was still blind to the fact that the Lord could use such a one as Saul. He was blind to what the Lord saw in Saul, only seeing the outward shell and disregarding the inner man. It took quite some convincing from the Lord to wake up Ananias where the Lord had to knock Saul off of his high horse to get his attention. This is where there are different levels of spiritual blindness. This is where the Lord reveals to some what he is doing to open the eyes of others. Saul was a chosen vessel to reach the Gentiles in the Roman Empire.

The Full Gospel Church

	3014 E Street
	Philadelphia, PA  19134
	Church Office Phone: (215) 634-3637
	Published by: Rev. LeRoy D. Cressy (215) 535-4037 


	                    Services:

	Sunday School  . . . . . . . . . . . . . .10:30 AM

	Sunday Morning Worship . . . . . . . . . . 12 NOON

	Sunday Evening . . . . . . . . . . . . . . 6:30 PM

	Wednesday Evening  . . . . . . . . . . . . 7:30 PM

    
Last modified: Sun Feb 28 10:54:32 EST 1999