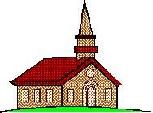 The Full Gospel Church


Vol. III Number 26 July 4, 1999

Independence and Freedom
Here we are celebrating another Independence Day, July 4, 1999. Tonight I am going to discuss what independence and freedom really are, and not what the world of television and movies tell you they are. Obeying the moral laws of the Bible will give you freedom from venereal disease, AIDS, and a broken heart.
What the world delivers and promotes through the media, and education is a good chance to get AIDS, and other venereal diseases. Even organizations like ``Planned Parenthood'' promote a lascivious life style free from the responsibility of your actions. What the world is really promoting is a life enslaved to debauchery and sin. While they promise freedom and independence, they are really delivering bondage and shame.
For instance the young teen that starts smoking cigarettes. After a few years the teen is so hooked on the nicotine that he cannot quit without medical help. Yet all of the advertisement from the cigarette companies show a life of pleasure, and not the reality of the cancer ward in the hospital. Also look at the adds from the alcohol companies. Do they show the pan handler that you meet in center city? Do they show the broken families from alcoholics? Do they show the drunks in the detox wards? And finally, look at all of the movies and television shows that show unmarried couples in bed with each other. Of course they don't show the results of unplanned pregnancies, children with only a single parent, venereal disease, and AIDS as the final result. All is shown is the enjoyment for a season.
Hebrews 11:24-29
24 By faith Moses, when he was come to years, refused to be called the son of Pharaoh's daughter;
25 Choosing rather to suffer affliction with the people of God, than to enjoy the pleasures of sin for a season;
26 Esteeming the reproach of Christ greater riches than the treasures in Egypt: for he had respect unto the recompence of the reward.
27 By faith he forsook Egypt, not fearing the wrath of the king: for he endured, as seeing him who is invisible.
28 Through faith he kept the passover, and the sprinkling of blood, lest he that destroyed the firstborn should touch them.
29 By faith they passed through the Red sea as by dry land: which the Egyptians assaying to do were drowned.
But if you really look at the sins that you are shown on a daily basis, you will see that the end result is really slavery and not sin. Ask the people who have lung cancer from cigarettes. Ask them if they had to do it over again would they have ever started smoking?
John 8:30-36
30 As he spake these words, many believed on him.
31 Then said Jesus to those Jews which believed on him, If ye continue in my word, then are ye my disciples indeed;
32 And ye shall know the truth, and the truth shall make you free.
33 They answered him, We be Abraham's seed, and were never in bondage to any man: how sayest thou, Ye shall be made free?
34 Jesus answered them, Verily, verily, I say unto you, Whosoever committeth sin is the servant of sin.
35 And the servant abideth not in the house for ever: but the Son abideth ever.
36 If the Son therefore shall make you free, ye shall be free indeed.
Galatians 4:1-31
1 Now I say, That the heir, as long as he is a child, differeth nothing from a servant, though he be lord of all;
2 But is under tutors and governors until the time appointed of the father.
3 Even so we, when we were children, were in bondage under the elements of the world:
4 But when the fulness of the time was come, God sent forth his Son, made of a woman, made under the law,
5 To redeem them that were under the law, that we might receive the adoption of sons.
6 And because ye are sons, God hath sent forth the Spirit of his Son into your hearts, crying, Abba, Father.
7 Wherefore thou art no more a servant, but a son; and if a son, then an heir of God through Christ.
8 Howbeit then, when ye knew not God, ye did service unto them which by nature are no gods.
9 But now, after that ye have known God, or rather are known of God, how turn ye again to the weak and beggarly elements, whereunto ye desire again to be in bondage?
10 Ye observe days, and months, and times, and years.
11 I am afraid of you, lest I have bestowed upon you labour in vain.
12 Brethren, I beseech you, be as I am; for I am as ye are: ye have not injured me at all.
13 Ye know how through infirmity of the flesh I preached the gospel unto you at the first.
14 And my temptation which was in my flesh ye despised not, nor rejected; but received me as an angel of God, even as Christ Jesus.
15 Where is then the blessedness ye spake of? for I bear you record, that, if it had been possible, ye would have plucked out your own eyes, and have given them to me.
16 Am I therefore become your enemy, because I tell you the truth?
17 They zealously affect you, but not well; yea, they would exclude you, that ye might affect them.
18 But it is good to be zealously affected always in a good thing, and not only when I am present with you.
19 My little children, of whom I travail in birth again until Christ be formed in you,
20 I desire to be present with you now, and to change my voice; for I stand in doubt of you.
21 Tell me, ye that desire to be under the law, do ye not hear the law?
22 For it is written, that Abraham had two sons, the one by a bondmaid, the other by a freewoman.
23 But he who was of the bondwoman was born after the flesh; but he of the freewoman was by promise.
24 Which things are an allegory: for these are the two covenants; the one from the mount Sinai, which gendereth to bondage, which is Agar.
25 For this Agar is mount Sinai in Arabia, and answereth to Jerusalem which now is, and is in bondage with her children.
26 But Jerusalem which is above is free, which is the mother of us all.
27 For it is written, Rejoice, thou barren that bearest not; break forth and cry, thou that travailest not: for the desolate hath many more children than she which hath an husband.
28 Now we, brethren, as Isaac was, are the children of promise.
29 But as then he that was born after the flesh persecuted him that was born after the Spirit, even so it is now.
30 Nevertheless what saith the scripture? Cast out the bondwoman and her son: for the son of the bondwoman shall not be heir with the son of the freewoman.
31 So then, brethren, we are not children of the bondwoman, but of the free.

The Full Gospel Church

	3014 E Street
	Philadelphia, PA  19134
	Church Office Phone: (215) 634-3637
	Published by: Rev. LeRoy D. Cressy (215) 535-4037 


	                    Services:

	Sunday School  . . . . . . . . . . . . . .10:30 AM

	Sunday Morning Worship . . . . . . . . . . 12 NOON

	Sunday Evening . . . . . . . . . . . . . . 6:30 PM

	Wednesday Evening  . . . . . . . . . . . . 7:30 PM

    
Last modified: Sun Jul 4 15:56:50 /etc/localtime 1999