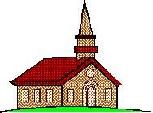 The Full Gospel Church


Vol. III Number 33 August 22, 1999

Against All Odds
There are many who face great difficulties in these turbulent times. Many feel that they just don't have the strength to keep up the good fight of faith. They feel that the world is overwhelming them and that the wickedness is too great for them to continue in the fight. But the Bible exhorts us to fight the good fight of faith. Jesus taught that those who hold fast to the end will be redeemed. This fight may seem to be very arduous to the Christian but Satan never gives up the fight.
1 Timothy 6:1-12
1 Let as many servants as are under the yoke count their own masters worthy of all honour, that the name of God and his doctrine be not blasphemed.
2 And they that have believing masters, let them not despise them, because they are brethren; but rather do them service, because they are faithful and beloved, partakers of the benefit. These things teach and exhort.
3 If any man teach otherwise, and consent not to wholesome words, even the words of our Lord Jesus Christ, and to the doctrine which is according to godliness;
4 He is proud, knowing nothing, but doting about questions and strifes of words, whereof cometh envy, strife, railings, evil surmisings,
5 Perverse disputings of men of corrupt minds, and destitute of the truth, supposing that gain is godliness: from such withdraw thyself.
6 But godliness with contentment is great gain.
7 For we brought nothing into this world, and it is certain we can carry nothing out.
8 And having food and raiment let us be therewith content.
9 But they that will be rich fall into temptation and a snare, and into many foolish and hurtful lusts, which drown men in destruction and perdition.
10 For the love of money is the root of all evil: which while some coveted after, they have erred from the faith, and pierced themselves through with many sorrows.
11 But thou, O man of God, flee these things; and follow after righteousness, godliness, faith, love, patience, meekness.
12 Fight the good fight of faith, lay hold on eternal life, whereunto thou art also called, and hast professed a good profession before many witnesses.
As you can see that even in the days of the apostles there were men going around preaching that being wealthy is God's will for your life. Also I have heard sermons claiming that God wants you to be rich! Doesn't this seem to be contrary to all of the scripture? But many have been lead away from the truth in seeking wealth rather than seeking after eternal life. They have been led astray by wicked and perverse men who teach that wealth equates godliness! Look at the wealthiest families of the world and examine how they made their wealth. You will see lying, cheating, theft, and deception as the means of acquiring their wealth. For instance try to buy a PC without MS windows on it. Though there are a lot of operating systems for the PC, the huge number of manufacturers will only include MS Windows with their products because Microsoft requires them to pay for Windows for every copy of a PC that they sell. Is this ethical or honest to make a company pay for something that the consumer does not want?
The Christian today is backed up against the wall when he or she tries to live righteously. For instance, in today's world there is a lot of filth that comes into our homes through the television. What was only shown in the pornographic movie theaters years ago is now displayed in our living rooms in living color. Look at what is advertised for afternoon viewing when the children come home from school. Adultery, fornication, and sin of all sorts is shown to them as being 'normal,' whereas any form of righteousness is portrayed as being silly.
Jesus taught his followers to hold fast to the end. He told them not to let go of the faith that was given to them.
Revelation 3:3,11
3 Remember therefore how thou hast received and heard, and hold fast, and repent. If therefore thou shalt not watch, I will come on thee as a thief, and thou shalt not know what hour I will come upon thee.
11 Behold, I come quickly: hold that fast which thou hast, that no man take thy crown.
Jesus went further teaching that his disciples were to endure to the end. Endure means to persevere or to keep on through all of the trials that beset us in our fight to keep the faith of our Lord Jesus Christ.
Matthew 24:1-13
1 And Jesus went out, and departed from the temple: and his disciples came to him for to shew him the buildings of the temple.
2 And Jesus said unto them, See ye not all these things? verily I say unto you, There shall not be left here one stone upon another, that shall not be thrown down.
3 And as he sat upon the mount of Olives, the disciples came unto him privately, saying, Tell us, when shall these things be? and what shall be the sign of thy coming, and of the end of the world?
4 And Jesus answered and said unto them, Take heed that no man deceive you.
5 For many shall come in my name, saying, I am Christ; and shall deceive many.
6 And ye shall hear of wars and rumours of wars: see that ye be not troubled: for all these things must come to pass, but the end is not yet.
7 For nation shall rise against nation, and kingdom against kingdom: and there shall be famines, and pestilences, and earthquakes, in divers places.
8 All these are the beginning of sorrows.
9 Then shall they deliver you up to be afflicted, and shall kill you: and ye shall be hated of all nations for my name's sake.
10 And then shall many be offended, and shall betray one another, and shall hate one another.
11 And many false prophets shall rise, and shall deceive many.
12 And because iniquity shall abound, the love of many shall wax cold.
13 But he that shall endure unto the end, the same shall be saved.
This is what the world is like today. Wickedness abounds on every hand. The wicked have the rule of the world from the executive offices of the United States to all of the merchants. Look at the example that the President of the United States has set for our children. He openly lives in adultery and sin and that is to be acceptable. He lies in court about his exploits. Then when he is caught he thinks that by apologizing to the nation on television that he will be absolved of his sin. But God is not mocked by his pretended admissions of guilt!
Galatians 6:7
1 And I saw a new heaven and a new earth: for the first heaven and the first earth were passed away; and there was no more sea.
2 And I John saw the holy city, new Jerusalem, coming down from God out of heaven, prepared as a bride adorned for her husband.
3 And I heard a great voice out of heaven saying, Behold, the tabernacle of God is with men, and he will dwell with them, and they shall be his people, and God himself shall be with them, and be their God.
4 And God shall wipe away all tears from their eyes; and there shall be no more death, neither sorrow, nor crying, neither shall there be any more pain: for the former things are passed away.
5 And he that sat upon the throne said, Behold, I make all things new. And he said unto me, Write: for these words are true and faithful.
6 And he said unto me, It is done. I am Alpha and Omega, the beginning and the end. I will give unto him that is athirst of the fountain of the water of life freely.
7 He that overcometh shall inherit all things; and I will be his God, and he shall be my son.
8 But the fearful, and unbelieving, and the abominable, and murderers, and whoremongers, and sorcerers, and idolaters, and all liars, shall have their part in the lake which burneth with fire and brimstone: which is the second death.

The Full Gospel Church

	3014 E Street
	Philadelphia, PA  19134
	Church Office Phone: (215) 634-3637
	Published by: Rev. LeRoy D. Cressy (215) 535-4037 


	                    Services:

	Sunday School  . . . . . . . . . . . . . .10:30 AM

	Sunday Morning Worship . . . . . . . . . . 12 NOON

	Sunday Evening . . . . . . . . . . . . . . 6:30 PM

	Wednesday Evening  . . . . . . . . . . . . 7:30 PM

    
Last modified: Mon Aug 23 07:06:24 EDT 1999