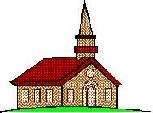 The Full Gospel Church


Vol. IV Number 15 April 9, 2000

Stress and the Christian
The other day my neighbor told me that she just returned from the hospital with a stomac ulcer. She really seemed in a lot of pain, but I began to think that one of the major causes of stomac ulcers is stress. On one hand the Christian who is living for the Lord Jesus has no stress for he has nothing to hide, whereas the individual who isn't living for Jesus has a whole lot to hide. The person who isn't living for Jesus may or may not profess to being a Christian, so the key is not the profession of faith but the actual living of faith.
It is a medical fact that stress causes medical illness as stated in this article:
http://www.discoveryhealth.com/DH/ihtIH/WSDSC000/20707/21923.html Though a lot of people don't believe that that stress can make you
An example of this is indicated in the Bible where there was a person in the church who was practicing incest. He thought that his sins were well hidden, but in fact there is nothing hidden from the Lord Jesus Christ.
1 Corinthians 5:1-4
1 It is reported commonly that there is fornication among you, and such fornication as is not so much as named among the Gentiles, that one should have his father's wife.
2 And ye are puffed up, and have not rather mourned, that he that hath done this deed might be taken away from among you.
3 For I verily, as absent in body, but present in spirit, have judged already, as though I were present, concerning him that hath so done this deed,
4 In the name of our Lord Jesus Christ, when ye are gathered together, and my spirit, with the power of our Lord Jesus Christ,
1 John 2:15-29
15 Love not the world, neither the things that are in the world. If any man love the world, the love of the Father is not in him.
16 For all that is in the world, the lust of the flesh, and the lust of the eyes, and the pride of life, is not of the Father, but is of the world.
17 And the world passeth away, and the lust thereof: but he that doeth the will of God abideth for ever.
18 Little children, it is the last time: and as ye have heard that antichrist shall come, even now are there many antichrists; whereby we know that it is the last time.
19 They went out from us, but they were not of us; for if they had been of us, they would no doubt have continued with us: but they went out, that they might be made manifest that they were not all of us.
20 But ye have an unction from the Holy One, and ye know all things.
21 I have not written unto you because ye know not the truth, but because ye know it, and that no lie is of the truth.
22 Who is a liar but he that denieth that Jesus is the Christ? He is antichrist, that denieth the Father and the Son.
23 Whosoever denieth the Son, the same hath not the Father: he that acknowledgeth the Son hath the Father also.
24 Let that therefore abide in you, which ye have heard from the beginning. If that which ye have heard from the beginning shall remain in you, ye also shall continue in the Son, and in the Father.
25 And this is the promise that he hath promised us, even eternal life.
26 These things have I written unto you concerning them that seduce you.
27 But the anointing which ye have received of him abideth in you, and ye need not that any man teach you: but as the same anointing teacheth you of all things, and is truth, and is no lie, and even as it hath taught you, ye shall abide in him.
28 And now, little children, abide in him; that, when he shall appear, we may have confidence, and not be ashamed before him at his coming.
29 If ye know that he is righteous, ye know that every one that doeth righteousness is born of him.

The Full Gospel Church

	3014 E Street
	Philadelphia, PA  19134
	Church Office Phone: (215) 634-3637
	Published by: Rev. LeRoy D. Cressy (215) 535-4037 


	                    Services:

	Sunday School  . . . . . . . . . . . . . .10:30 AM

	Sunday Morning Worship . . . . . . . . . . 12 NOON

	Sunday Evening . . . . . . . . . . . . . . 6:30 PM

	Wednesday Evening  . . . . . . . . . . . . 7:30 PM

    
Copyright © 2000 LeRoy D. Cressy
Permission is granted to make and distribute verbatim copies of this transcript as long as the copyright and this permission notice appear.

Last modified: Wed Sep 13 20:31:17 EDT 2000