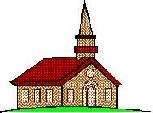 The Full Gospel Church


Vol. IV Number 17 April 23, 2000

Happy Easter
As we celebrate Easter many think about flowers, Easter Eggs, Bunnys, and all of the things that children are told about Easter. Like Christmas, Easter has been turned into a marketing tool by the merchants to accumulate large sums of cash.
The Christian celebration of Easter and the Jewish celebration of the Passover are closely tied together. Passover originated in Egypt when the angel of death passed over the Jewish homes while taking the first born of all of the Egyptians. The Jews were instructed to sacrifice a lamb and put the blood on the lintels and posts of the doors of the house.
Exodus 12:7-23

7 And they shall take of the blood, and strike it on the two side posts and on the upper door post of the houses, wherein they shall eat it.
8 And they shall eat the flesh in that night, roast with fire, and unleavened bread; and with bitter herbs they shall eat it.
9 Eat not of it raw, nor sodden at all with water, but roast with fire; his head with his legs, and with the purtenance thereof.
10 And ye shall let nothing of it remain until the morning; and that which remaineth of it until the morning ye shall burn with fire.
11 And thus shall ye eat it; with your loins girded, your shoes on your feet, and your staff in your hand; and ye shall eat it in haste: it is the LORD's passover.
12 For I will pass through the land of Egypt this night, and will smite all the firstborn in the land of Egypt, both man and beast; and against all the gods of Egypt I will execute judgment: I am the LORD.
13 And the blood shall be to you for a token upon the houses where ye are: and when I see the blood, I will pass over you, and the plague shall not be upon you to destroy you, when I smite the land of Egypt.
14 And this day shall be unto you for a memorial; and ye shall keep it a feast to the LORD throughout your generations; ye shall keep it a feast by an ordinance for ever.
15 Seven days shall ye eat unleavened bread; even the first day ye shall put away leaven out of your houses: for whosoever eateth leavened bread from the first day until the seventh day, that soul shall be cut off from Israel.
16 And in the first day there shall be an holy convocation, and in the seventh day there shall be an holy convocation to you; no manner of work shall be done in them, save that which every man must eat, that only may be done of you.
17 And ye shall observe the feast of unleavened bread; for in this selfsame day have I brought your armies out of the land of Egypt: therefore shall ye observe this day in your generations by an ordinance for ever.
18 In the first month, on the fourteenth day of the month at even, ye shall eat unleavened bread, until the one and twentieth day of the month at even.
19 Seven days shall there be no leaven found in your houses: for whosoever eateth that which is leavened, even that soul shall be cut off from the congregation of Israel, whether he be a stranger, or born in the land.
20 Ye shall eat nothing leavened; in all your habitations shall ye eat unleavened bread.
21 Then Moses called for all the elders of Israel, and said unto them, Draw out and take you a lamb according to your families, and kill the passover.
22 And ye shall take a bunch of hyssop, and dip it in the blood that is in the bason, and strike the lintel and the two side posts with the blood that is in the bason; and none of you shall go out at the door of his house until the morning.
23 For the LORD will pass through to smite the Egyptians; and when he seeth the blood upon the lintel, and on the two side posts, the LORD will pass over the door, and will not suffer the destroyer to come in unto your houses to smite you.
Now the blood of the lamb was splattered on both the lintels and the sideposts of the doors of the Jews as an analogy to the future Christ who would have his divine blood splattered on the cross. Jesus suffered and died as a lamb crucified for the sins of the world.
Isaiah 53:1-12

1 Who hath believed our report? and to whom is the arm of the LORD revealed?
2 For he shall grow up before him as a tender plant, and as a root out of a dry ground: he hath no form nor comeliness; and when we shall see him, there is no beauty that we should desire him.
3 He is despised and rejected of men; a man of sorrows, and acquainted with grief: and we hid as it were our faces from him; he was despised, and we esteemed him not.
4 Surely he hath borne our griefs, and carried our sorrows: yet we did esteem him stricken, smitten of God, and afflicted.
5 But he was wounded for our transgressions, he was bruised for our iniquities: the chastisement of our peace was upon him; and with his stripes we are healed.
6 All we like sheep have gone astray; we have turned every one to his own way; and the LORD hath laid on him the iniquity of us all.
7 He was oppressed, and he was afflicted, yet he opened not his mouth: he is brought as a lamb to the slaughter, and as a sheep before her shearers is dumb, so he openeth not his mouth.
8 He was taken from prison and from judgment: and who shall declare his generation? for he was cut off out of the land of the living: for the transgression of my people was he stricken.
9 And he made his grave with the wicked, and with the rich in his death; because he had done no violence, neither was any deceit in his mouth.
10 Yet it pleased the LORD to bruise him; he hath put him to grief: when thou shalt make his soul an offering for sin, he shall see his seed, he shall prolong his days, and the pleasure of the LORD shall prosper in his hand.
11 He shall see of the travail of his soul, and shall be satisfied: by his knowledge shall my righteous servant justify many; for he shall bear their iniquities.
12 Therefore will I divide him a portion with the great, and he shall divide the spoil with the strong; because he hath poured out his soul unto death: and he was numbered with the transgressors; and he bare the sin of many, and made intercession for the transgressors.
Isaiah foretold of the suffering and death of Jesus Christ. But Jesus wasn't just executed as an enemy of the state, but he conquered death and arose by his own power.
John 20:1-31

1 The first day of the week cometh Mary Magdalene early, when it was yet dark, unto the sepulchre, and seeth the stone taken away from the sepulchre.
2 Then she runneth, and cometh to Simon Peter, and to the other disciple, whom Jesus loved, and saith unto them, They have taken away the LORD out of the sepulchre, and we know not where they have laid him.
3 Peter therefore went forth, and that other disciple, and came to the sepulchre.
4 So they ran both together: and the other disciple did outrun Peter, and came first to the sepulchre.
5 And he stooping down, and looking in, saw the linen clothes lying; yet went he not in.
6 Then cometh Simon Peter following him, and went into the sepulchre, and seeth the linen clothes lie,
7 And the napkin, that was about his head, not lying with the linen clothes, but wrapped together in a place by itself.
8 Then went in also that other disciple, which came first to the sepulchre, and he saw, and believed.
9 For as yet they knew not the scripture, that he must rise again from the dead.
10 Then the disciples went away again unto their own home.
11 But Mary stood without at the sepulchre weeping: and as she wept, she stooped down, and looked into the sepulchre,
12 And seeth two angels in white sitting, the one at the head, and the other at the feet, where the body of Jesus had lain.
13 And they say unto her, Woman, why weepest thou? She saith unto them, Because they have taken away my LORD, and I know not where they have laid him.
14 And when she had thus said, she turned herself back, and saw Jesus standing, and knew not that it was Jesus.
15 Jesus saith unto her, Woman, why weepest thou? whom seekest thou? She, supposing him to be the gardener, saith unto him, Sir, if thou have borne him hence, tell me where thou hast laid him, and I will take him away.
16 Jesus saith unto her, Mary. She turned herself, and saith unto him, Rabboni; which is to say, Master.
17 Jesus saith unto her, Touch me not; for I am not yet ascended to my Father: but go to my brethren, and say unto them, I ascend unto my Father, and your Father; and to my God, and your God.
18 Mary Magdalene came and told the disciples that she had seen the LORD, and that he had spoken these things unto her.
19 Then the same day at evening, being the first day of the week, when the doors were shut where the disciples were assembled for fear of the Jews, came Jesus and stood in the midst, and saith unto them, Peace be unto you.
20 And when he had so said, he shewed unto them his hands and his side. Then were the disciples glad, when they saw the LORD.
21 Then said Jesus to them again, Peace be unto you: as my Father hath sent me, even so send I you.
22 And when he had said this, he breathed on them, and saith unto them, Receive ye the Holy Ghost:
23 Whose soever sins ye remit, they are remitted unto them; and whose soever sins ye retain, they are retained.
24 But Thomas, one of the twelve, called Didymus, was not with them when Jesus came.
25 The other disciples therefore said unto him, We have seen the LORD. But he said unto them, Except I shall see in his hands the print of the nails, and put my finger into the print of the nails, and thrust my hand into his side, I will not believe.
26 And after eight days again his disciples were within, and Thomas with them: then came Jesus, the doors being shut, and stood in the midst, and said, Peace be unto you.
27 Then saith he to Thomas, Reach hither thy finger, and behold my hands; and reach hither thy hand, and thrust it into my side: and be not faithless, but believing.
28 And Thomas answered and said unto him, My LORD and my God. 29 Jesus saith unto him, Thomas, because thou hast seen me, thou hast believed: blessed are they that have not seen, and yet have believed.
30 And many other signs truly did Jesus in the presence of his disciples, which are not written in this book:
31 But these are written, that ye might believe that Jesus is the Christ, the Son of God; and that believing ye might have life through his name.
John 21:1-14

1 After these things Jesus shewed himself again to the disciples at the sea of Tiberias; and on this wise shewed he himself.
2 There were together Simon Peter, and Thomas called Didymus, and Nathanael of Cana in Galilee, and the sons of Zebedee, and two other of his disciples.
3 Simon Peter saith unto them, I go a fishing. They say unto him, We also go with thee. They went forth, and entered into a ship immediately; and that night they caught nothing.
4 But when the morning was now come, Jesus stood on the shore: but the disciples knew not that it was Jesus.
5 Then Jesus saith unto them, Children, have ye any meat? They answered him, No.
6 And he said unto them, Cast the net on the right side of the ship, and ye shall find. They cast therefore, and now they were not able to draw it for the multitude of fishes.
7 Therefore that disciple whom Jesus loved saith unto Peter, It is the Lord. Now when Simon Peter heard that it was the Lord, he girt his fisher's coat unto him, (for he was naked,) and did cast himself into the sea.
8 And the other disciples came in a little ship; (for they were not far from land, but as it were two hundred cubits,) dragging the net with fishes.
9 As soon then as they were come to land, they saw a fire of coals there, and fish laid thereon, and bread.
10 Jesus saith unto them, Bring of the fish which ye have now caught.
11 Simon Peter went up, and drew the net to land full of great fishes, an hundred and fifty and three: and for all there were so many, yet was not the net broken.
12 Jesus saith unto them, Come and dine. And none of the disciples durst ask him, Who art thou? knowing that it was the Lord.
13 Jesus then cometh, and taketh bread, and giveth them, and fish likewise.
14 This is now the third time that Jesus shewed himself to his disciples, after that he was risen from the dead.
Here we see that the Christ was risen and showed himself to his disciples. Though the disciples did not fully believe yet, Christ showed himself to them. They were able to see that Jesus had the rule over death, hell, and the grave.
1 Corinthians 15:50-51
50 Now this I say, brethren, that flesh and blood cannot inherit the kingdom of God; neither doth corruption inherit incorruption.
51 Behold, I shew you a mystery; We shall not all sleep, but we shall all be changed,
52 In a moment, in the twinkling of an eye, at the last trump: for the trumpet shall sound, and the dead shall be raised incorruptible, and we shall be changed.
53 For this corruptible must put on incorruption, and this mortal must put on immortality.
54 So when this corruptible shall have put on incorruption, and this mortal shall have put on immortality, then shall be brought to pass the saying that is written, Death is swallowed up in victory.
55 O death, where is thy sting? O grave, where is thy victory?
56 The sting of death is sin; and the strength of sin is the law.
57 But thanks be to God, which giveth us the victory through our Lord Jesus Christ.
58 Therefore, my beloved brethren, be ye stedfast, unmoveable, always abounding in the work of the Lord, forasmuch as ye know that your labour is not in vain in the Lord.
Jesus, through the resurrection, has made us more than conquerers through him.
Romans 8:35-39
35 Who shall separate us from the love of Christ? shall tribulation, or distress, or persecution, or famine, or nakedness, or peril, or sword?
36 As it is written, For thy sake we are killed all the day long; we are accounted as sheep for the slaughter.
37 Nay, in all these things we are more than conquerors through him that loved us.
38 For I am persuaded, that neither death, nor life, nor angels, nor principalities, nor powers, nor things present, nor things to come,
39 Nor height, nor depth, nor any other creature, shall be able to separate us from the love of God, which is in Christ Jesus our Lord.


The Full Gospel Church

	3014 E Street
	Philadelphia, PA  19134
	Church Office Phone: (215) 634-3637
	Published by: Rev. LeRoy D. Cressy (215) 535-4037 


	                    Services:

	Sunday School  . . . . . . . . . . . . . .10:30 AM

	Sunday Morning Worship . . . . . . . . . . 12 NOON

	Sunday Evening . . . . . . . . . . . . . . 6:30 PM

	Wednesday Evening  . . . . . . . . . . . . 7:30 PM

    
Copyright © 2000 LeRoy D. Cressy
Permission is granted to make and distribute verbatim copies of this transcript as long as the copyright and this permission notice appear.

Last modified: Wed Sep 13 20:30:39 EDT 2000