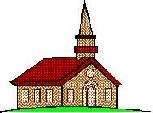 The Full Gospel Church


Vol. IV Number 23 June 4, 2000

Why Do People So Readily Believe A Lie?
Most people think that a nice smile and a pleasant disposition means that they are being told the truth. Some believe that if the can look into the persons eyes they can tell if they are being told the truth. In reality there are liars who will not flinch when they are telling a lie. There are some that a lie detector test will not work for they are so used to telling lies that there is no difference than when they are telling the truth. And a lot of times the lie sounds better than the truth.
Now you are probably wondering what this ``crazy'' preacher is talking about. I want you to consider how many times you were persuaded by a sales person to buy a faulty product or service. This sales person learned all of the tactics to convince you to make the decision to purchase the product. The salesperson knew that the product was not a very good product, but their income was based on selling you the product. America's favorite salesman is the used car salesman. He is known as a swindler, but where else are are you going to get a cheap car?
Conversely, on the other hand when someone is telling the truth, a lot of times their testimony is suspect. Take the case where Jesus was telling the Scribes and Pharasees about himself. They did not believe for they were so grounded in their doctrine that when they were confronted with the truth they could not believe or see it.
John 8:35-59

35 And the servant abideth not in the house for ever: but the Son abideth ever.
36 If the Son therefore shall make you free, ye shall be free indeed.
37 I know that ye are Abraham's seed; but ye seek to kill me, because my word hath no place in you.
38 I speak that which I have seen with my Father: and ye do that which ye have seen with your father.
39 They answered and said unto him, Abraham is our father. Jesus saith unto them, If ye were Abraham's children, ye would do the works of Abraham.
40 But now ye seek to kill me, a man that hath told you the truth, which I have heard of God: this did not Abraham.
41 Ye do the deeds of your father. Then said they to him, We be not born of fornication; we have one Father, even God.
42 Jesus said unto them, If God were your Father, ye would love me: for I proceeded forth and came from God; neither came I of myself, but he sent me.
43 Why do ye not understand my speech? even because ye cannot hear my word.
44 Ye are of your father the devil, and the lusts of your father ye will do. He was a murderer from the beginning, and abode not in the truth, because there is no truth in him. When he speaketh a lie, he speaketh of his own: for he is a liar, and the father of it.
45 And because I tell you the truth, ye believe me not.
46 Which of you convinceth me of sin? And if I say the truth, why do ye not believe me?
47 He that is of God heareth God's words: ye therefore hear them not, because ye are not of God.
48 Then answered the Jews, and said unto him, Say we not well that thou art a Samaritan, and hast a devil?
49 Jesus answered, I have not
a devil; but I honour my Father, and ye do dishonour me. 50 And I seek not mine own glory: there is one that seeketh and judgeth.
51 Verily, verily, I say unto you, If a man keep my saying, he shall never see death.
52 Then said the Jews unto him, Now we know that thou hast a devil. Abraham is dead, and the prophets; and thou sayest, If a man keep my saying, he shall never taste of death.
53 Art thou greater than our father Abraham, which is dead? and the prophets are dead: whom makest thou thyself?
54 Jesus answered, If I honour myself, my honour is nothing: it is my Father that honoureth me; of whom ye say, that he is your God:
55 Yet ye have not known him; but I know him: and if I should say, I know him not, I shall be a liar like unto you: but I know him, and keep his saying.
56 Your father Abraham rejoiced to see my day: and he saw it, and was glad.
57 Then said the Jews unto him, Thou art not yet fifty years old, and hast thou seen Abraham?
58 Jesus said unto them, Verily, verily, I say unto you, Before Abraham was, I am.
59 Then took they up stones to cast at him: but Jesus hid himself, and went out of the temple, going through the midst of them, and so passed by.
When the Jews were confronted with the truth they could not see the truth for they were blinded by their father the Devil. But many Christians who tell the truth are not believed for they are attempting to communicate to those who would rather believe a lie and a pretty smile. The Devil is so good at propagating his lies that he was even able to convince a third of the angels in heaven to side with him. If the angels in heaven believed the lies, how susceptible is the Christian? Or should I ask how susceptible are you?
Revelation 12:1-9

1 And there appeared a great wonder in heaven; a woman clothed with the sun, and the moon under her feet, and upon her head a crown of twelve stars:
2 And she being with child cried, travailing in birth, and pained to be delivered.
3 And there appeared another wonder in heaven; and behold a great red dragon, having seven heads and ten horns, and seven crowns upon his heads.
4 And his tail drew the third part of the stars of heaven, and did cast them to the earth: and the dragon stood before the woman which was ready to be delivered, for to devour her child as soon as it was born.
5 And she brought forth a man child, who was to rule all nations with a rod of iron: and her child was caught up unto God, and to his throne.
6 And the woman fled into the wilderness, where she hath a place prepared of God, that they should feed her there a thousand two hundred and threescore days.
7 And there was war in heaven: Michael and his angels fought against the dragon; and the dragon fought and his angels,
8 And prevailed not; neither was their place found any more in heaven.
9 And the great dragon was cast out, that old serpent, called the Devil, and Satan, which deceiveth the whole world: he was cast out into the earth, and his angels were cast out with him.
Imagine the very angels are able to be persuaded by Satan, can it be any wonder that people would rather believe a lie rather than the truth. The truth of Christianity is very precious and we need to hold fast to the truth so that we won;t be swallowed up with the lies off the oppressor.
2 Thessalonians 2:1-17

1 Now we beseech you, brethren, by the coming of our Lord Jesus Christ, and by our gathering together unto him,
2 That ye be not soon shaken in mind, or be troubled, neither by spirit, nor by word, nor by letter as from us, as that the day of Christ is at hand.
3 Let no man deceive you by any means: for that day shall not come, except there come a falling away first, and that man of sin be revealed, the son of perdition;
4 Who opposeth and exalteth himself above all that is called God, or that is worshipped; so that he as God sitteth in the temple of God, shewing himself that he is God.
5 Remember ye not, that, when I was yet with you, I told you these things?
6 And now ye know what withholdeth that he might be revealed in his time.
7 For the mystery of iniquity doth already work: only he who now letteth will let, until he be taken out of the way.
8 And then shall that Wicked be revealed, whom the Lord shall consume with the spirit of his mouth, and shall destroy with the brightness of his coming:
9 Even him, whose coming is after the working of Satan with all power and signs and lying wonders,
10 And with all deceivableness of unrighteousness in them that perish; because they received not the love of the truth, that they might be saved.
11 And for this cause God shall send them strong delusion, that they should believe a lie:
12 That they all might be damned who believed not the truth, but had pleasure in unrighteousness.
13 But we are bound to give thanks alway to God for you, brethren beloved of the Lord, because God hath from the beginning chosen you to salvation through sanctification of the Spirit and belief of the truth:
14 Whereunto he called you by our gospel, to the obtaining of the glory of our Lord Jesus Christ.
15 Therefore, brethren, stand fast, and hold the traditions which ye have been taught, whether by word, or our epistle.
16 Now our Lord Jesus Christ himself, and God, even our Father, which hath loved us, and hath given us everlasting consolation and good hope through grace,
17 Comfort your hearts, and stablish you in every good word and work.
Though the world would rather believe a lie, as Christians we must be vigilant to hold fast to the truth, for the Devil is working constantly to corrupt the Christian community.

The Full Gospel Church

	3014 E Street
	Philadelphia, PA  19134
	Church Office Phone: (215) 634-3637
	Published by: Rev. LeRoy D. Cressy (215) 535-4037 


	                    Services:

	Sunday School  . . . . . . . . . . . . . .10:30 AM

	Sunday Morning Worship . . . . . . . . . . 12 NOON

	Sunday Evening . . . . . . . . . . . . . . 6:30 PM

	Wednesday Evening  . . . . . . . . . . . . 7:30 PM

    
Copyright © 2000 LeRoy D. Cressy
Permission is granted to make and distribute verbatim copies of this transcript as long as the copyright and this permission notice appear.

Last modified: Wed Sep 13 20:28:06 EDT 2000