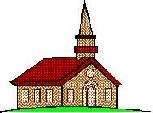 The Full Gospel Church


Vol. IV Number 26 June 25, 2000

Remembering Our Past
This past weekend the City of Philadelphia started with the Welcome America Celebration with a flotilla of tall ships sailing up the Delaware River from all over the world. Some of our ancestors originally came to America on similar ships. The Cressy's came to Beverly, Massachusetts in 1640 just twenty years after the May Flower. Our family came to America to get away from religious intolerance created by the Church of England. This is brought up today for we all are the sum total of our past.
There are some people that don't want to acknowledge their past and just dwell on the future. But still who we are today and who we will be tomorrow depends on the sum of our past and what we do today. Now you are wondering what am I talking about. An example would be let's suppose that you had a wonderful celebration today and you went and everything appears to be going great for you. You probably will wake up tomorrow feeling great and happy. On the other hand if something really bad happened today and it wasn't resolved today tomorrow will start of with the same bad feelings. In other words what happens today will determine where you will be tomorrow. This includes both the items that you can control and the parts of life that you cannot control.
As Christians we have a little more control on our destiny if we diligently follow the precepts of the Lord Jesus. If we read the Bible and pray continuously and without ceasing, no matter what is hurled in our path it will not have the same affect on us as on others. The Christian who is grounded in the faith and is strong in the Lord is better able to cope with the trials of life than the ones who do not have a strong foundation in Jesus Christ. Another way to put it is we are to trust in the Lord with all of our heart and not lean on our own intelligence. How can we do this unless we have a strong grounding and background in the Lord and his word. For if we are to trust in the Lord with all of our heart we need to have trusted from when we first became born again.
Proverbs 3:5

5 Trust in the LORD with all thine heart; and lean not unto thine own understanding.
Christianity is a continual growth process where the believer continues to grow and mature in the Lord making him able to become strong in faith. This growth comes by prayer, fasting, and reading the Bible. When catastrophes happen to the mature Christian, he is able to withstand all the fiery darts of the devil.
Ephesians 6:13-18

13 Wherefore take unto you the whole armour of God, that ye may be able to withstand in the evil day, and having done all, to stand.
14 Stand therefore, having your loins girt about with truth, and having on the breastplate of righteousness;
15 And your feet shod with the preparation of the gospel of peace;
16 Above all, taking the shield of faith, wherewith ye shall be able to quench all the fiery darts of the wicked.
17 And take the helmet of salvation, and the sword of the Spirit, which is the word of God:
18 Praying always with all prayer and supplication in the Spirit, and watching thereunto with all perseverance and supplication for all saints;
The Apostle Paul realized that the Christian had to mature to continue in the god fight. For the Christian who isn't growing and maturing in the Lord will fall to Satan's snares. He will become weak and will eventually sub come to the devil. Even the Apostles when they were with the Lord Jesus asked why they couldn't cast out a devil.
Matthew 17:15-21

15 Lord, have mercy on my son: for he is lunatick, and sore vexed: for ofttimes he falleth into the fire, and oft into the water.
16 And I brought him to thy disciples, and they could not cure him.
17 Then Jesus answered and said, O faithless and perverse generation, how long shall I be with you? how long shall I suffer you? bring him hither to me.
18 And Jesus rebuked the devil; and he departed out of him: and the child was cured from that very hour.
19 Then came the disciples to Jesus apart, and said, Why could not we cast him out?
20 And Jesus said unto them, Because of your unbelief: for verily I say unto you, If ye have faith as a grain of mustard seed, ye shall say unto this mountain, Remove hence to yonder place; and it shall remove; and nothing shall be impossible unto you.
21 Howbeit this kind goeth not out but by prayer and fasting.
Jesus knew that the devil was very powerful and had all the kingdoms of this world at his disposal. His disciples at the time needed more growth in the Lord and they were not able to fight the devil. So when the Christian doesn't spend enough time in prayer, fasting and reading the precious Word of God, he will find himself sinking and falling backwards. We are where we are today in the kingdom of God based on where we have spent our past.
Our past also includes our foundation of the apostles and the prophets.
Ephesians 2:20

20 And are built upon the foundation of the apostles and prophets, Jesus Christ himself being the chief corner stone;
Thus all of our future is dependent upon our past and how we have spent our time with the Lord. Everything that we do, has an impact on our future. If you spend the time wisely with the Lord, then your future will be sure and stable. But if you are a bench warmer in church, then you stand on shaky ground. The choice is yours. It your option what your future will hold, for with Christ we are promised a future as rulers in heaven.

The Full Gospel Church

	3014 E Street
	Philadelphia, PA  19134
	Church Office Phone: (215) 634-3637
	Published by: Rev. LeRoy D. Cressy (215) 535-4037 


	                    Services:

	Sunday School  . . . . . . . . . . . . . .10:30 AM

	Sunday Morning Worship . . . . . . . . . . 12 NOON

	Sunday Evening . . . . . . . . . . . . . . 6:30 PM

	Wednesday Evening  . . . . . . . . . . . . 7:30 PM

    
Copyright © 2000 LeRoy D. Cressy
Permission is granted to make and distribute verbatim copies of this transcript as long as the copyright and this permission notice appear.

Last modified: Wed Sep 13 20:26:52 EDT 2000