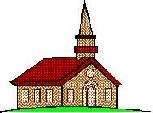 The Full Gospel Church

| | | |
| --- | --- | --- |
| Vol. V Number 10 | | April 29, 2001 |

Good Ideas and the Antichrist
The Antichrist will come to power via implementing ``good ideas'' then implementing them for his own nefarious schemes. These ideas will be like the following which sounds good.
What if we could build a society where the information was never collected? Where you could pay to rent a video without leaving a credit card or bank account number? Where you could prove you're certified to drive without giving your name? Where you could send and receive messages without revealing your physical location, like an electronic post office box? That's the kind of society I want to build. I want to guarantee with physics and mathematics, not with laws things like real privacy of personal communications ... real privacy of personal records ... real freedom of trade ... real financial privacy ... [and] real control of identification.

Taken from John Gilmore's speech at the 1991 Conferance called ``Computers, Freedom, and Privacy.''
You can read the entire speech at:
http://www.eff.org/goldkey.html/privacy_gilmore.speech
Also the Electronic Frontier Foundation (EEF) is a good site for personal security matters.

1 Levy, Steven Crypto, Viking Penguin Putnam, Inc. NY 2001, p.208.
On the surface, ideas like the one expressed above sound very good, but there are always that use these technologies for their own diabolical means. Take for instance EZ Pass that is used on the highways and bridges. Instead of an anonymous mode of travel, EZ Pass tracks everyone who uses it, whereas the original method developed by David Chaum for the Dutch provides total anonymity for those who utilize the system. Most people who utilize the EZ Pass system don't even realize that the government is even keeping track of their movements. The governments of the world do not want freedom for their subjects, but want total compliance by their subjects. Using the technology developed by the hackers that promotes freedom, the Antichrist will utilize this same technology to control the citizens.
Look at all of the technology that we use today that keeps tabs on everything we do:
Phone

Look at your monthly phone bill and notice that all of your calls are listed.

Credit Card

Every item you purchase is listed on your bill.

MAC

Any purchase made with a MAC card is recorded on a data base.

EZ Pass

Your transportation is recorded where you are going and even how long you have stayed in one location.

Electricity

Your electricity usage is monitored and the electric bill tells how much usage is different from a year ago.

Mobile's EZ key

Your gas automobile gas purchases are maintained
All of this raw information can be useful to someone like the Antichrist for he will know who you are communicating with, where and when you are going to places, and what electrical appliances you are using.
Revelation 13:1-18

1 And I stood upon the sand of the sea, and saw a beast rise up out of the sea, having seven heads and ten horns, and upon his horns ten crowns, and upon his heads the name of blasphemy.
2 And the beast which I saw was like unto a leopard, and his feet were as the feet of a bear, and his mouth as the mouth of a lion: and the dragon gave him his power, and his seat, and great authority.
3 And I saw one of his heads as it were wounded to death; and his deadly wound was healed: and all the world wondered after the beast.
4 And they worshipped the dragon which gave power unto the beast: and they worshipped the beast, saying, Who is like unto the beast? who is able to make war with him?
5 And there was given unto him a mouth speaking great things and blasphemies; and power was given unto him to continue forty and two months.
6 And he opened his mouth in blasphemy against God, to blaspheme his name, and his tabernacle, and them that dwell in heaven.
7 And it was given unto him to make war with the saints, and to overcome them: and power was given him over all kindreds, and tongues, and nations.
8 And all that dwell upon the earth shall worship him, whose names are not written in the book of life of the Lamb slain from the foundation of the world.
9 If any man have an ear, let him hear.
10 He that leadeth into captivity shall go into captivity: he that killeth with the sword must be killed with the sword. Here is the patience and the faith of the saints.
11 And I beheld another beast coming up out of the earth; and he had two horns like a lamb, and he spake as a dragon.
12 And he exerciseth all the power of the first beast before him, and causeth the earth and them which dwell therein to worship the first beast, whose deadly wound was healed.
13 And he doeth great wonders, so that he maketh fire come down from heaven on the earth in the sight of men,
14 And deceiveth them that dwell on the earth by the means of those miracles which he had power to do in the sight of the beast; saying to them that dwell on the earth, that they should make an image to the beast, which had the wound by a sword, and did live.
15 And he had power to give life unto the image of the beast, that the image of the beast should both speak, and cause that as many as would not worship the image of the beast should be killed.
16 And he causeth all, both small and great, rich and poor, free and bond, to receive a mark in their right hand, or in their foreheads:
17 And that no man might buy or sell, save he that had the mark, or the name of the beast, or the number of his name.
18 Here is wisdom. Let him that hath understanding count the number of the beast: for it is the number of a man; and his number is Six hundred threescore and six.
All of these good ideas that you are using on a continuous basis are tools of the government and the Antichrist that will eventually enslave you to the state. The rulers of this world want to know everything about you. Even on the Internet your surfing is kept track of.

The Full Gospel Church

	3014 E Street
	Philadelphia, PA  19134
	Church Office Phone: (215) 634-3637
	Published by: Rev. LeRoy D. Cressy (215) 535-4037 


	                    Services:

	Sunday School  . . . . . . . . . . . . . .11:30 AM

	Sunday Morning Worship . . . . . . . . . . 12 NOON

	Sunday Evening . . . . . . . . . . . . . . 6:30 PM

	Wednesday Evening  . . . . . . . . . . . . 7:30 PM

    
Copyright © 2001 LeRoy D. Cressy
Permission is granted to make and distribute verbatim copies of this study as long as the copyright and this permission notice appear.

Last modified: Sun Apr 15 14:04:05 EDT 2001