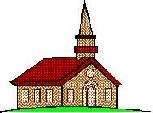 The Full Gospel Church

| | | |
| --- | --- | --- |
| Vol. V Number 19 | | July 22, 2001 |

Doctrine
There are a doctrines in the Christian community that conflict each other. For instance, some say that it is appropriate for Christians to divorce and remarry while others preach that once you are divorced you are never to remarry until one of the partners dies. Other doctrines consider baptism, righteousness, dress, and etcetera.
All of these Doctrines are based on portion of scripture in the Bible. The question I'm going to ask you tonight is how will you be judged by the Lord? Are you going to be judged by what you have been taught, whether right or wrong? Are you going to be judged by what is written, even if it is contrary to what you have been taught and believe? How many of you have read the Bible from cover to cover? How many believe whatever the preacher tells you without searching the scripture for yourself?
Revelation 20:1-15

1 And I saw an angel come down from heaven, having the key of the bottomless pit and a great chain in his hand.
2 And he laid hold on the dragon, that old serpent, which is the Devil, and Satan, and bound him a thousand years,
3 And cast him into the bottomless pit, and shut him up, and set a seal upon him, that he should deceive the nations no more, till the thousand years should be fulfilled: and after that he must be loosed a little season.
4 And I saw thrones, and they sat upon them, and judgment was given unto them: and I saw the souls of them that were beheaded for the witness of Jesus, and for the word of God, and which had not worshipped the beast, neither his image, neither had received his mark upon their foreheads, or in their hands; and they lived and reigned with Christ a thousand years.
5 But the rest of the dead lived not again until the thousand years were finished. This is the first resurrection.
6 Blessed and holy is he that hath part in the first resurrection: on such the second death hath no power, but they shall be priests of God and of Christ, and shall reign with him a thousand years.
7 And when the thousand years are expired, Satan shall be loosed out of his prison,
8 And shall go out to deceive the nations which are in the four quarters of the earth, Gog and Magog, to gather them together to battle: the number of whom is as the sand of the sea.
9 And they went up on the breadth of the earth, and compassed the camp of the saints about, and the beloved city: and fire came down from God out of heaven, and devoured them.
10 And the devil that deceived them was cast into the lake of fire and brimstone, where the beast and the false prophet are, and shall be tormented day and night for ever and ever.
11 And I saw a great white throne, and him that sat on it, from whose face the earth and the heaven fled away; and there was found no place for them.
12 And I saw the dead, small and great, stand before God; and the books were opened: and another book was opened, which is the book of life: and the dead were judged out of those things which were written in the books, according to their works.
13 And the sea gave up the dead which were in it; and death and hell delivered up the dead which were in them: and they were judged every man according to their works.
14 And death and hell were cast into the lake of fire. This is the second death.
15 And whosoever was not found written in the book of life was cast into the lake of fire.
As you can see we will be judged by what is written and not what is taught. There are many who take the teachings of the Bible and water them down.
Matthew 5:31-32

31 It hath been said, Whosoever shall put away his wife, let him give her a writing of divorcement:
32 But I say unto you, That whosoever shall put away his wife, saving for the cause of fornication, causeth her to commit adultery: and whosoever shall marry her that is divorced committeth adultery.
Matthew 19:3-10

3 The Pharisees also came unto him, tempting him, and saying unto him, Is it lawful for a man to put away his wife for every cause?
4 And he answered and said unto them, Have ye not read, that he which made them at the beginning made them male and female,
5 And said, For this cause shall a man leave father and mother, and shall cleave to his wife: and they twain shall be one flesh?
6 Wherefore they are no more twain, but one flesh. What therefore God hath joined together, let not man put asunder.
7 They say unto him, Why did Moses then command to give a writing of divorcement, and to put her away?
8 He saith unto them, Moses because of the hardness of your hearts suffered you to put away your wives: but from the beginning it was not so.
9 And I say unto you, Whosoever shall put away his wife, except it be for fornication, and shall marry another, committeth adultery: and whoso marrieth her which is put away doth commit adultery.
10 His disciples say unto him, If the case of the man be so with his wife, it is not good to marry.
Reading the above clearly teaches against divorce and remarriage. There are a lot of preachers who want to stipulate that if you were married before becoming a Christian then the above situation is not applicable for you were not married in the Lord. Somehow I don't see a stipulation about when you were married in the above scriptures.
The main point I am getting at is you are not going to be judged by what you have been taught when you have the Word of God available to read for yourself. You are going to be judged by what is written in the Bible. If you believe a doctrine that is contrary to what has been written in the Bible then you face the judgment by what is written in the Book.
2 John 1:1-13

1 The elder unto the elect lady and her children, whom I love in the truth; and not I only, but also all they that have known the truth;
2 For the truth's sake, which dwelleth in us, and shall be with us for ever.
3 Grace be with you, mercy, and peace, from God the Father, and from the Lord Jesus Christ, the Son of the Father, in truth and love.
4 I rejoiced greatly that I found of thy children walking in truth, as we have received a commandment from the Father.
5 And now I beseech thee, lady, not as though I wrote a new commandment unto thee, but that which we had from the beginning, that we love one another.
6 And this is love, that we walk after his commandments. This is the commandment, That, as ye have heard from the beginning, ye should walk in it.
7 For many deceivers are entered into the world, who confess not that Jesus Christ is come in the flesh. This is a deceiver and an antichrist.
8 Look to yourselves, that we lose not those things which we have wrought, but that we receive a full reward.
9 Whosoever transgresseth, and abideth not in the doctrine of Christ, hath not God. He that abideth in the doctrine of Christ, he hath both the Father and the Son.
10 If there come any unto you, and bring not this doctrine, receive him not into your house, neither bid him God speed:
11 For he that biddeth him God speed is partaker of his evil deeds.
12 Having many things to write unto you, I would not write with paper and ink: but I trust to come unto you, and speak face to face, that our joy may be full.
13 The children of thy elect sister greet thee. Amen.

The Full Gospel Church

	3014 E Street
	Philadelphia, PA  19134
	Church Office Phone: (215) 634-3637
	Published by: Rev. LeRoy D. Cressy (215) 535-4037 


	                    Services:

	Sunday School  . . . . . . . . . . . . . .11:30 AM

	Sunday Morning Worship . . . . . . . . . . 12 NOON

	Sunday Evening . . . . . . . . . . . . . . 6:30 PM

	Wednesday Evening  . . . . . . . . . . . . 7:30 PM

    
Mail Addresses
Copyright © 2001 LeRoy D. Cressy
Permission is granted to make and distribute verbatim copies of this transcript as long as the copyright and this permission notice appear.

Last modified: Sun Jul 22 14:51:19 EDT 2001