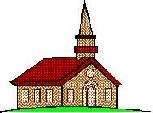 The Full Gospel Church

| | | |
| --- | --- | --- |
| Vol. V Number 28 | | September 30, 2001 |

The Economy
This past Friday on the television on a popular investment show the guests were not talking about an economic downturn, but a depression. This is something that I have been saying for a long time that a depression is eminent. I was saying this when the times of the boom were in full progress and the stock market was going through the roof. I saw the inflated stocks and I compared how the stock market behaved in the 1920's before the crash in 1929. Now the stock market is going down, with people loosing money on a daily basis. With the economy in such a mess, the current president will surely be blamed if there is a economic collapse.
With all of the doom and gloom that is coming across the air waves and the newspapers what is the Christian to do? Is he supposed to hide his head under a basket? Is she supposed to go into a state of depression? When you see all of these things happening, you are to turn to the Lord and trust in him.
Proverbs 3

5 Trust in the LORD with all thine heart; and lean not unto thine own understanding.
The Lord will provide your protection and take care of all of your needs. Even though you are hearing of massive layoffs and everything, it is the Christian who has the promise that the Lord will take care of all of your needs. Whereas the the world only has their own resources to depend upon, we have the assured, sincere promises of the Lord Jesus Christ.
Matthew 7:7-11

7 Ask, and it shall be given you; seek, and ye shall find; knock, and it shall be opened unto you:
8 For every one that asketh receiveth; and he that seeketh findeth; and to him that knocketh it shall be opened.
9 Or what man is there of you, whom if his son ask bread, will he give him a stone?
10 Or if he ask a fish, will he give him a serpent?
11 If ye then, being evil, know how to give good gifts unto your children, how much more shall your Father which is in heaven give good things to them that ask him?

Luke 11:9

9 And I say unto you, Ask, and it shall be given you; seek, and ye shall find; knock, and it shall be opened unto you.
We need to be willing to trust in the Lord with our whole heart with a faith nothing wavering.
James 1:1-27

1 James, a servant of God and of the Lord Jesus Christ, to the twelve tribes which are scattered abroad, greeting.
2 My brethren, count it all joy when ye fall into divers temptations;
3 Knowing this, that the trying of your faith worketh patience.
4 But let patience have her perfect work, that ye may be perfect and entire, wanting nothing.
5 If any of you lack wisdom, let him ask of God, that giveth to all men liberally, and upbraideth not; and it shall be given him.
6 But let him ask in faith, nothing wavering. For he that wavereth is like a wave of the sea driven with the wind and tossed.
7 For let not that man think that he shall receive any thing of the Lord.
8 A double minded man is unstable in all his ways.
9 Let the brother of low degree rejoice in that he is exalted:
10 But the rich, in that he is made low: because as the flower of the grass he shall pass away.
11 For the sun is no sooner risen with a burning heat, but it withereth the grass, and the flower thereof falleth, and the grace of the fashion of it perisheth: so also shall the rich man fade away in his ways.
12 Blessed is the man that endureth temptation: for when he is tried, he shall receive the crown of life, which the Lord hath promised to them that love him.
13 Let no man say when he is tempted, I am tempted of God: for God cannot be tempted with evil, neither tempteth he any man:
14 But every man is tempted, when he is drawn away of his own lust, and enticed.
15 Then when lust hath conceived, it bringeth forth sin: and sin, when it is finished, bringeth forth death.
16 Do not err, my beloved brethren.
17 Every good gift and every perfect gift is from above, and cometh down from the Father of lights, with whom is no variableness, neither shadow of turning.
18 Of his own will begat he us with the word of truth, that we should be a kind of firstfruits of his creatures.
19 Wherefore, my beloved brethren, let every man be swift to hear, slow to speak, slow to wrath:
20 For the wrath of man worketh not the righteousness of God.
21 Wherefore lay apart all filthiness and superfluity of naughtiness, and receive with meekness the engrafted word, which is able to save your souls.
22 But be ye doers of the word, and not hearers only, deceiving your own selves.
23 For if any be a hearer of the word, and not a doer, he is like unto a man beholding his natural face in a glass:
24 For he beholdeth himself, and goeth his way, and straightway forgetteth what manner of man he was.
25 But whoso looketh into the perfect law of liberty, and continueth therein, he being not a forgetful hearer, but a doer of the work, this man shall be blessed in his deed.
26 If any man among you seem to be religious, and bridleth not his tongue, but deceiveth his own heart, this man's religion is vain.
27 Pure religion and undefiled before God and the Father is this, To visit the fatherless and widows in their affliction, and to keep himself unspotted from the world.
When we ask the Lord we are to believe with all our heart without wavering. If we ask for a need from the Lord, we are to believe that he will give it to us.
John4:46-54

46 So Jesus came again into Cana of Galilee, where he made the water wine. And there was a certain nobleman, whose son was sick at Capernaum.
47 When he heard that Jesus was come out of Judaea into Galilee, he went unto him, and besought him that he would come down, and heal his son: for he was at the point of death.
48 Then said Jesus unto him, Except ye see signs and wonders, ye will not believe.
49 The nobleman saith unto him, Sir, come down ere my child die.
50 Jesus saith unto him, Go thy way; thy son liveth. And the man believed the word that Jesus had spoken unto him, and he went his way.
51 And as he was now going down, his servants met him, and told him, saying, Thy son liveth.
52 Then enquired he of them the hour when he began to amend. And they said unto him, Yesterday at the seventh hour the fever left him.
53 So the father knew that it was at the same hour, in the which Jesus said unto him, Thy son liveth: and himself believed, and his whole house.
54 This is again the second miracle that Jesus did, when he was come out of Judaea into Galilee.
This is the kind of faith that we are to have when we beseech the Lord with our requests. We need to know that the Lord will provide in the right time for us. Those who have walked with the Lord Jesus for any length of time know that the Lord comes through just in the nick of time for us. He has never failed us in any need. At times we have made bad choices and tried to handle situations with our own ingenuity, but when we have trusted in the Lord his way has always been best.

The Full Gospel Church

	3014 E Street
	Philadelphia, PA  19134
	Church Office Phone: (215) 634-3637
	Published by: Rev. LeRoy D. Cressy (215) 535-4037 


	                    Services:

	Sunday School  . . . . . . . . . . . . . .11:30 AM

	Sunday Morning Worship . . . . . . . . . . 12 NOON

	Sunday Evening . . . . . . . . . . . . . . 6:30 PM

	Wednesday Evening  . . . . . . . . . . . . 7:30 PM

    
Mail Addresses
Copyright © 2001 LeRoy D. Cressy
Permission is granted to make and distribute verbatim copies of this transcript as long as the copyright and this permission notice appear.

Last modified: Sun Sep 23 14:11:43 EDT 2001