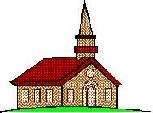 The Full Gospel Church

| | | |
| --- | --- | --- |
| Vol. V Number 32 | | October 28, 2001 |

Show Us the Father (Part 2)
John 14:1-20

1 Let not your heart be troubled: ye believe in God, believe also in me.
2 In my Father's house are many mansions: if it were not so, I would have told you. I go to prepare a place for you.
3 And if I go and prepare a place for you, I will come again, and receive you unto myself; that where I am, there ye may be also.
4 And whither I go ye know, and the way ye know.
5 Thomas saith unto him, Lord, we know not whither thou goest; and how can we know the way?
6 Jesus saith unto him, I am the way, the truth, and the life: no man cometh unto the Father, but by me.
7 If ye had known me, ye should have known my Father also: and from henceforth ye know him, and have seen him.
8 Philip saith unto him, Lord, shew us the Father, and it sufficeth us.
9 Jesus saith unto him, Have I been so long time with you, and yet hast thou not known me, Philip? he that hath seen me hath seen the Father; and how sayest thou then, Shew us the Father?
10 Believest thou not that I am in the Father, and the Father in me? the words that I speak unto you I speak not of myself: but the Father that dwelleth in me, he doeth the works.
11 Believe me that I am in the Father, and the Father in me: or else believe me for the very works' sake.
12 Verily, verily, I say unto you, He that believeth on me, the works that I do shall he do also; and greater works than these shall he do; because I go unto my Father.
13 And whatsoever ye shall ask in my name, that will I do, that the Father may be glorified in the Son.
14 If ye shall ask any thing in my name, I will do it.
15 If ye love me, keep my commandments.
16 And I will pray the Father, and he shall give you another Comforter, that he may abide with you for ever;
17 Even the Spirit of truth; whom the world cannot receive, because it seeth him not, neither knoweth him: but ye know him; for he dwelleth with you, and shall be in you.
18 I will not leave you comfortless: I will come to you.
19 Yet a little while, and the world seeth me no more; but ye see me: because I live, ye shall live also.
20 At that day ye shall know that I am in my Father, and ye in me, and I in you.
Last week we were studying John 14 where the disciples were enquiring about the Father. we will continue with our study of the 14th chapter of the Gospel of St. John. We see that though the apostles have been the instruction of Jesus Christ for over three years, they still did not know who he was, or his relation to God. During the early stages of Christianity, there was a lot of dispute about the godhead and who Jesus really was. The major branches of Christianity during the first three centuries were:
Judaism in the Church
Nazarenes and Ebionites
Gnosticism
Simon Magus and the Simonians
The Nicolaitans
Cerinthus
Basilides
Valentinus
The Holy Trinity
And many others...
It is well known that the rise of Catholicism was inaugurated by meeting the Pagans half way with a compromise. For example, according the the book, ``The Two Babylons'' by Alexander Hislop states that all of the holidays that we celebrate come from various pagan holidays.
| | |
| --- | --- |
| Christmas | ``a festival celebrated by the heathen, at the precise time of year, in honor of the birth of the son of the Babylonian queen of heaven.'' (ibid. p. 93) |
| Easter | ``Easter is nothing else than Astarte, one of the titles of Beltis, the queen of heaven, whose name as pronounced by the people of Nineveh, was evidently identical with that now in common use in this country.'' (ibid. p. 103) |
| Halloween | It is common knowledge that Halloween comes from the Druids in England as their high holy day. Even today there are some who perform live animal sacrifices on this day. The first site from a google search reveals ``Halloween What It Is From A Christian Perspective,'' which is a treatise on the origins of Halloween found at http://www.seii.com/ccn/cults/issu37.txt. |
The above references show that the early Catholic church went along with the non Christians telling them that actually they were really worshiping the same God but by a different name. Presently, the mass majority of Christians have no idea that they are worshiping and practicing pagan holidays in the name of Christianity. What would Jesus think if you know and practice a false form of Christianity with the celebration of holidays that were made to idols?
Jeremiah 44:17-30

17 But we will certainly do whatsoever thing goeth forth out of our own mouth, to burn incense unto the queen of heaven, and to pour out drink offerings unto her, as we have done, we, and our fathers, our kings, and our princes, in the cities of Judah, and in the streets of Jerusalem: for then had we plenty of victuals, and were well, and saw no evil.
18 But since we left off to burn incense to the queen of heaven, and to pour out drink offerings unto her, we have wanted all things, and have been consumed by the sword and by the famine.
19 And when we burned incense to the queen of heaven, and poured out drink offerings unto her, did we make her cakes to worship her, and pour out drink offerings unto her, without our men?
20 Then Jeremiah said unto all the people, to the men, and to the women, and to all the people which had given him that answer, saying,
21 The incense that ye burned in the cities of Judah, and in the streets of Jerusalem, ye, and your fathers, your kings, and your princes, and the people of the land, did not the LORD remember them, and came it not into his mind?
22 So that the LORD could no longer bear, because of the evil of your doings, and because of the abominations which ye have committed; therefore is your land a desolation, and an astonishment, and a curse, without an inhabitant, as at this day.
23 Because ye have burned incense, and because ye have sinned against the LORD, and have not obeyed the voice of the LORD, nor walked in his law, nor in his statutes, nor in his testimonies; therefore this evil is happened unto you, as at this day.
24 Moreover Jeremiah said unto all the people, and to all the women, Hear the word of the LORD, all Judah that are in the land of Egypt:
25 Thus saith the LORD of hosts, the God of Israel, saying; Ye and your wives have both spoken with your mouths, and fulfilled with your hand, saying, We will surely perform our vows that we have vowed, to burn incense to the queen of heaven, and to pour out drink offerings unto her: ye will surely accomplish your vows, and surely perform your vows.
26 Therefore hear ye the word of the LORD, all Judah that dwell in the land of Egypt; Behold, I have sworn by my great name, saith the LORD, that my name shall no more be named in the mouth of any man of Judah in all the land of Egypt, saying, The Lord GOD liveth.
27 Behold, I will watch over them for evil, and not for good: and all the men of Judah that are in the land of Egypt shall be consumed by the sword and by the famine, until there be an end of them.
28 Yet a small number that escape the sword shall return out of the land of Egypt into the land of Judah, and all the remnant of Judah, that are gone into the land of Egypt to sojourn there, shall know whose words shall stand, mine, or theirs.
29 And this shall be a sign unto you, saith the LORD, that I will punish you in this place, that ye may know that my words shall surely stand against you for evil:
30 Thus saith the LORD; Behold, I will give Pharaohhophra king of Egypt into the hand of his enemies, and into the hand of them that seek his life; as I gave Zedekiah king of Judah into the hand of Nebuchadrezzar king of Babylon, his enemy, and that sought his life.
So it is even today there are many who do not know who Jesus Christ really is. They think that if they just say they are a Christian they are assured a place in heaven. But when you celebrate the holidays and celebrations of the idols, you are not assured a place in heaven. For as the Jews were rejected for their insolence, so will you also be rejected.
Jude 1:1-25

1 Jude, the servant of Jesus Christ, and brother of James, to them that are sanctified by God the Father, and preserved in Jesus Christ, and called:
2 Mercy unto you, and peace, and love, be multiplied.
3 Beloved, when I gave all diligence to write unto you of the common salvation, it was needful for me to write unto you, and exhort you that ye should earnestly contend for the faith which was once delivered unto the saints.
4 For there are certain men crept in unawares, who were before of old ordained to this condemnation, ungodly men, turning the grace of our God into lasciviousness, and denying the only Lord God, and our Lord Jesus Christ.
5 I will therefore put you in remembrance, though ye once knew this, how that the Lord, having saved the people out of the land of Egypt, afterward destroyed them that believed not.
6 And the angels which kept not their first estate, but left their own habitation, he hath reserved in everlasting chains under darkness unto the judgment of the great day.
7 Even as Sodom and Gomorrha, and the cities about them in like manner, giving themselves over to fornication, and going after strange flesh, are set forth for an example, suffering the vengeance of eternal fire.
8 Likewise also these filthy dreamers defile the flesh, despise dominion, and speak evil of dignities.
9 Yet Michael the archangel, when contending with the devil he disputed about the body of Moses, durst not bring against him a railing accusation, but said, The Lord rebuke thee.
10 But these speak evil of those things which they know not: but what they know naturally, as brute beasts, in those things they corrupt themselves.
11 Woe unto them! for they have gone in the way of Cain, and ran greedily after the error of Balaam for reward, and perished in the gainsaying of Core.
12 These are spots in your feasts of charity, when they feast with you, feeding themselves without fear: clouds they are without water, carried about of winds; trees whose fruit withereth, without fruit, twice dead, plucked up by the roots;
13 Raging waves of the sea, foaming out their own shame; wandering stars, to whom is reserved the blackness of darkness for ever.
14 And Enoch also, the seventh from Adam, prophesied of these, saying, Behold, the Lord cometh with ten thousands of his saints,
15 To execute judgment upon all, and to convince all that are ungodly among them of all their ungodly deeds which they have ungodly committed, and of all their hard speeches which ungodly sinners have spoken against him.
16 These are murmurers, complainers, walking after their own lusts; and their mouth speaketh great swelling words, having men's persons in admiration because of advantage.
17 But, beloved, remember ye the words which were spoken before of the apostles of our Lord Jesus Christ;
18 How that they told you there should be mockers in the last time, who should walk after their own ungodly lusts.
19 These be they who separate themselves, sensual, having not the Spirit.
20 But ye, beloved, building up yourselves on your most holy faith, praying in the Holy Ghost,
21 Keep yourselves in the love of God, looking for the mercy of our Lord Jesus Christ unto eternal life.
22 And of some have compassion, making a difference:
23 And others save with fear, pulling them out of the fire; hating even the garment spotted by the flesh.
24 Now unto him that is able to keep you from falling, and to present you faultless before the presence of his glory with exceeding joy,
25 To the only wise God our Saviour, be glory and majesty, dominion and power, both now and ever. Amen.

The Full Gospel Church

	3014 E Street
	Philadelphia, PA  19134
	Church Office Phone: (215) 634-3637
	Published by: Rev. LeRoy D. Cressy (215) 535-4037 


	                    Services:

	Sunday School  . . . . . . . . . . . . . .11:30 AM

	Sunday Morning Worship . . . . . . . . . . 12 NOON

	Sunday Evening . . . . . . . . . . . . . . 6:30 PM

	Wednesday Evening  . . . . . . . . . . . . 7:30 PM

    
Mail Addresses
Copyright © 2001 LeRoy D. Cressy
Permission is granted to make and distribute verbatim copies of this transcript as long as the copyright and this permission notice appear.

Last modified: Sun Oct 28 14:10:15 EST 2001