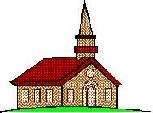 The Full Gospel Church

| | | |
| --- | --- | --- |
| Vol. V Number 40 | | December 23, 2001 |

The Christmas Story
As we celebrate the Christmas season there are a number who don't really under the significance of the season. Some think of Santa Claus and elves and movies like ``Babes in Toyland,'' ``Miracle on 34th Street,'' or ``Toy Story.'' These are all wonderful movies and traditions, but the true meaning of the Christmas season is who we are supposed to be celebrating. The Christmas season is supposed to commemorate the birth of Christ. The main emphasis on Christmas should be Jesus Christ and not all of the other things.
The world would love to have you believe that Christmas is about toys, and Santa Claus, but the reason that we celebrate Christmas is Jesus Christ. When you take Christ out of Christmas you have a commercial economic view of a holiday where gifts, feasting, and parties is all that matters. There is an evil spirit that is present with all of the people fighting each other for the best bargains. When you see people pushing and shoving in the malls and center city stores, where is the spirit of love, joy and peace?
When you put Christ as the main event of Christmas you have love joy and peace that the Lord brings to those who love him.
Isaiah 9:6-7

6 For unto us a child is born, unto us a son is given: and the government shall be upon his shoulder: and his name shall be called Wonderful, Counsellor, The mighty God, The everlasting Father, The Prince of Peace.
7 Of the increase of his government and peace there shall be no end, upon the throne of David, and upon his kingdom, to order it, and to establish it with judgment and with justice from henceforth even for ever. The zeal of the LORD of hosts will perform this.

Matthew 1:18-25

18 Now the birth of Jesus Christ was on this wise: When as his mother Mary was espoused to Joseph, before they came together, she was found with child of the Holy Ghost.
19 Then Joseph her husband, being a just man, and not willing to make her a publick example, was minded to put her away privily.
20 But while he thought on these things, behold, the angel of the LORD appeared unto him in a dream, saying, Joseph, thou son of David, fear not to take unto thee Mary thy wife: for that which is conceived in her is of the Holy Ghost.
21 And she shall bring forth a son, and thou shalt call his name JESUS: for he shall save his people from their sins.
22 Now all this was done, that it might be fulfilled which was spoken of the Lord by the prophet, saying,
23 Behold, a virgin shall be with child, and shall bring forth a son, and they shall call his name Emmanuel, which being interpreted is, God with us.
24 Then Joseph being raised from sleep did as the angel of the Lord had bidden him, and took unto him his wife:
25 And knew her not till she had brought forth her firstborn son: and he called his name JESUS.

Matthew 2:1-23

1 Now when Jesus was born in Bethlehem of Judaea in the days of Herod the king, behold, there came wise men from the east to Jerusalem,
2 Saying, Where is he that is born King of the Jews? for we have seen his star in the east, and are come to worship him.
3 When Herod the king had heard these things, he was troubled, and all Jerusalem with him.
4 And when he had gathered all the chief priests and scribes of the people together, he demanded of them where Christ should be born.
5 And they said unto him, In Bethlehem of Judaea: for thus it is written by the prophet,
6 And thou Bethlehem, in the land of Juda, art not the least among the princes of Juda: for out of thee shall come a Governor, that shall rule my people Israel.
7 Then Herod, when he had privily called the wise men, enquired of them diligently what time the star appeared.
8 And he sent them to Bethlehem, and said, Go and search diligently for the young child; and when ye have found him, bring me word again, that I may come and worship him also.
9 When they had heard the king, they departed; and, lo, the star, which they saw in the east, went before them, till it came and stood over where the young child was.
10 When they saw the star, they rejoiced with exceeding great joy.
11 And when they were come into the house, they saw the young child with Mary his mother, and fell down, and worshipped him: and when they had opened their treasures, they presented unto him gifts; gold, and frankincense, and myrrh.
12 And being warned of God in a dream that they should not return to Herod, they departed into their own country another way.
13 And when they were departed, behold, the angel of the Lord appeareth to Joseph in a dream, saying, Arise, and take the young child and his mother, and flee into Egypt, and be thou there until I bring thee word: for Herod will seek the young child to destroy him.
14 When he arose, he took the young child and his mother by night, and departed into Egypt:
15 And was there until the death of Herod: that it might be fulfilled which was spoken of the Lord by the prophet, saying, Out of Egypt have I called my son.
16 Then Herod, when he saw that he was mocked of the wise men, was exceeding wroth, and sent forth, and slew all the children that were in Bethlehem, and in all the coasts thereof, from two years old and under, according to the time which he had diligently enquired of the wise men.
17 Then was fulfilled that which was spoken by Jeremy the prophet, saying,
18 In Rama was there a voice heard, lamentation, and weeping, and great mourning, Rachel weeping for her children, and would not be comforted, because they are not.
19 But when Herod was dead, behold, an angel of the Lord appeareth in a dream to Joseph in Egypt,
20 Saying, Arise, and take the young child and his mother, and go into the land of Israel: for they are dead which sought the young child's life.
21 And he arose, and took the young child and his mother, and came into the land of Israel.
22 But when he heard that Archelaus did reign in Judaea in the room of his father Herod, he was afraid to go thither: notwithstanding, being warned of God in a dream, he turned aside into the parts of Galilee:
23 And he came and dwelt in a city called Nazareth: that it might be fulfilled which was spoken by the prophets, He shall be called a Nazarene.
The following adaption is from: http://www.worldvillage.com/wv/square/chapel/poem.htm
---


'Twas the night before Jesus came and all through the house
Not a creature was praying, not one in the house.
Their Bibles were lain on the shelf without care
In hopes that Jesus would not come there.

The children were dressing to crawl into bed,
Not once ever kneeling or bowing a head.
And Mom in her rocker with baby on her lap
Was watching the Late Show while I took a nap.

When out of the East there arose such a clatter,
I sprang to my feet to see what was the matter.
Away to the window I flew like a flash
Tore open the shutters and threw up the sash!

When what to my wondering eyes should appear
But angels proclaiming that Jesus was here.
With a light like the sun sending forth a bright ray
I knew in a moment this must be The Day!

The light of His face made me cover my head
It was Jesus! returning just like He had said.
And though I possessed worldly wisdom and wealth
I cried when I saw Him in spite of myself.

In the Book of Life which He held in His hand
Was written the name of every saved man.
He spoke not a word as He searched for my name;
When He said "It's not here" my head hung in shame.

The people whose names had been written with love
He gathered to take to His Father above.
With those who were ready He rose without a sound
While all the rest were left standing around.

I fell to my knees, but it was too late;
I had waited too long and this sealed my fate.
I stood and I cried as they rose out of sight;
Oh, if only I had been ready tonight.

In the words of this poem the meaning is clear;
The coming of Jesus is drawing near.
There's only one life and when comes the last call
We'll find that the Bible was true after all!

copyright © 1993 Bethany Farms, Carrollton, IL

The Full Gospel Church

	3014 E Street
	Philadelphia, PA  19134
	Church Office Phone: (215) 634-3637
	Published by: Rev. LeRoy D. Cressy (215) 535-4037 


	                    Services:

	Sunday School  . . . . . . . . . . . . . .11:30 AM

	Sunday Morning Worship . . . . . . . . . . 12 NOON

	Sunday Evening . . . . . . . . . . . . . . 6:30 PM

	Wednesday Evening  . . . . . . . . . . . . 7:30 PM

    
Mail Addresses
Copyright © 2001 LeRoy D. Cressy
Permission is granted to make and distribute verbatim copies of this transcript as long as the copyright and this permission notice appear.

Last modified: Sun Dec 23 15:20:13 EST 2001