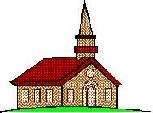 The Full Gospel Church

| | | |
| --- | --- | --- |
| Vol. VII Number 1 | | January 5, 2003 |

In Jesus Everything Becomes New
Every year at this time many make New Years resolutions that are quickly broken and discarded. When i was in the world many times I promised myself to quit smoking, cut down on the drinking, or something else. No sooner had I made the resolution, it was immediately broken and discarded. The pledge to quit smoking lasted to the next urge to have cigarette. The pledge to slow down on the drinking lasted until the offer to join some friends at the club.
Today there is a huge market of devices to help people quit smoking and improve their lives. When I became Born Again Christian there was no such thing as a nicotine patch or any such other device. If you wanted to quit smoking you had to do it cold turkey without any help. I could not quit if my life depended on it. There was help but I didn't know where it would come from.
Back in December 1976 I met a Woman who would show me the way to get the help that I really needed. Being the kind of person that I was, I didn't think that I needed any help from anybody. I could do it all on my own without any help from anyone. How arrogant and foolish I was. Every time I attempted to quit smoking it only lasted until the next morning. Now the friends that I had were no help for they did their best to keep me the way I was. Going out partying nightly and having what the world calls a good time. I knew that this woman I met was ``religious,'' but I didn't know that she really was born again. I thought that church was just another social club of do gooders. So I started attending church with her when within a couple of weeks the message got through my thick skull that I needed a savior. I needed someone to help me with all of my problems.
I needed to ask for help! I needed to learn about the God of the Bible. I needed to seek his forgiveness for the rotten life I was living. I needed to ask the Lord to take control of my life. I was lost and sinking deeper and deeper into my own self destruction. I needed a new life where I would be free from all of the ravages of sin that were slowly destroying me. When I realized that I needed help Jesus reached down and lifted me out of the deep miry pit I had dug for myself. He created a brand new person who was free of the Devils clutches and devices. He created a brand new person the day he filled me with the Holy Ghost.
2 Corinthians 5:17-21

17 Therefore if any man be in Christ, he is a new creature: old things are passed away; behold, all things are become new.
18 And all things are of God, who hath reconciled us to himself by Jesus Christ, and hath given to us the ministry of reconciliation;
19 To wit, that God was in Christ, reconciling the world unto himself, not imputing their trespasses unto them; and hath committed unto us the word of reconciliation.
20 Now then we are ambassadors for Christ, as though God did beseech you by us: we pray you in Christ's stead, be ye reconciled to God.
21 For he hath made him to be sin for us, who knew no sin; that we might be made the righteousness of God in him.
When you repent and allow the Lord to run you life you will become a totally new creature in Christ. He will create in you a totally new being. For instance when I asked the Lord to help me quit smoking, he took the very desire to smoke away. In other words, I didn't want to smoke another cigarette and I didn't miss smoking. Jesus can do the same for you as he did for me. He wants you live a healthy moral life. He also knows that you need help in over coming all of the temptations that Satan is constantly hurling at you. When you become when of God's children, your view of the world changes. Everything that you held important and valuable changes its value. Helping others and helping others improve their lives becomes the most important goal in your life. Helping others know that Jesus can change their life around becomes one of your highest priorities. Instead of being a greedy consuming one out to gain everything for yourself, you become a giving and caring person who gives of yourself to help others.
This new creature in Christ sees the world in a totally different way from the old way. Most people in the world have a very cynical view of the world around them. They see everyone as a greedy entity trying to steel everything for themselves. Though there are a huge number in the world like that, the Christian sees beyond the evil nature and sees the good that can happen when the wicked turn their life over to Christ. This is why the Christian can follow the precepts given in the Beatitudes.
Matthew 5:1-12

1 And seeing the multitudes, he went up into a mountain: and when he was set, his disciples came unto him:
2 And he opened his mouth, and taught them, saying,
3 Blessed are the poor in spirit: for theirs is the kingdom of heaven.
4 Blessed are they that mourn: for they shall be comforted.
5 Blessed are the meek: for they shall inherit the earth.
6 Blessed are they which do hunger and thirst after righteousness: for they shall be filled.
7 Blessed are the merciful: for they shall obtain mercy.
8 Blessed are the pure in heart: for they shall see God.
9 Blessed are the peacemakers: for they shall be called the children of God.
10 Blessed are they which are persecuted for righteousness' sake: for theirs is the kingdom of heaven.
11 Blessed are ye, when men shall revile you, and persecute you, and shall say all manner of evil against you falsely, for my sake.
12 Rejoice, and be exceeding glad: for great is your reward in heaven: for so persecuted they the prophets which were before you.
The true born again Christian is given the ability to overcome the temptations of the world for Jesus overcame the world. Though the world tempts us with all of her vanity and pride, we have the power to overcome all of the temptations of the world. Jesus gave us his divine Spirit so that when the spirit of the world tries to drag us away from the Lord, we have the power and the ability to fight back.
So in this new year let's renew our commitment to the Lord and seek his presence and love in our life. So that when the world regales us with all of her temptations we will have the power to refuse the world and embrace the Lord.

The Full Gospel Church
3014 E Street
Philadelphia, PA 19134
Church Office Phone: (215) 634-3637
Published by: Rev. LeRoy D. Cressy (215) 535-4037

Services:
| | | |
| --- | --- | --- |
| Sunday School | . . . . . . . . . . . . . . | 11:30 AM |
| Sunday Morning Worship | . . . . . . . . . . . . . . | 12 NOON |
| Sunday Evening | . . . . . . . . . . . . . . | 6:30 PM |
| Wednesday Evening | . . . . . . . . . . . . . . | 7:30 PM |
Contact Information:
E Mail: leroy@lrcressy.com
US Mail:
Rev. LeRoy Cressy
P.O. Box 1731
Philadelphia, PA 19105
Phone: 215-535-4037




Return to Home Page: http://lrcressy.com/church/ch-index.html

Return to Bible Study Index: http://lrcressy/church/sermons/2002/Index-2002.html

Copyright © 2002 LeRoy D. Cressy
Permission is granted to make and distribute verbatim copies of this sermon as long as this copyright and permission notice appear.

Last modified: Sun Jan 5 05:16:25 EST 2003