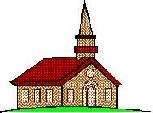 The Full Gospel Church

| | | |
| --- | --- | --- |
| Vol. IV Number 38 | | September 24, 2000 |

The Rise in Wickedness
As we draw closer to the day of the Lord and the rapture of the church we are witnessing a tremendous rise in evil and wickedness. I received the following from my mother and I would like to thank the originator whoever that may be. If you are the author of the following piece please write to me so I can give you the credit you deserve.
And We Said, OK

What in the world is happening to our kids today? I think it started when Madelyn Murray O'Hare complained that she didn't want any prayer in our schools. And we said, OK.

~~~~~~~~~~~~~~~~~~~~~~~~~~~~~~~~~

Then someone said you had better not read the Bible in school -- the Bible that says, ``thou shalt not kill, thou shalt not steal, and love your neighbor as yourself.'' And we said, OK...

~~~~~~~~~~~~~~~~~~~~~~~~~~~~~~~~~

Dr. Benjamin Spock said we shouldn't spank our children when they misbehave because their little personalities would be warped and we might damage their self-esteem
And we said, an expert should know what he's talking about, so we won't spank them anymore...

~~~~~~~~~~~~~~~~~~~~~~~~~~~~~~~~~

Then someone said that teachers and principals better not discipline our children when they misbehave. And the school administrators said no faculty member in this school better touch a student when they misbehave because we don't want any bad publicity, and we surely don't want want to be sued. And we accepted their reasoning...

~~~~~~~~~~~~~~~~~~~~~~~~~~~~~~~~~

Then someone said, let's let our daughters have abortions if they want, and they won't even have to tell their parents. And we said, that's a grand idea...

~~~~~~~~~~~~~~~~~~~~~~~~~~~~~~~~~

Then some wise school board member said, since boys will be boys and they're going to do it anyway, let's give our sons all the condoms they want, so they can have all the "fun" they desire and we won't have to tell their parents. And we said, that's another great idea...

~~~~~~~~~~~~~~~~~~~~~~~~~~~~~~~~~

And then some of our top elected officials said that it doesn't matter what we do in private, as long as we do our jobs. And we said, OK. As long as I have a job and the economy is good, it doesn't matter to me what anyone does in private...

~~~~~~~~~~~~~~~~~~~~~~~~~~~~~~~~~

And then someone said let's print magazines with pictures of nude women and call it wholesome down-to-earth appreciation for the beauty of the female body. And we said we have no problem with that...

~~~~~~~~~~~~~~~~~~~~~~~~~~~~~~~~~

And someone else took that appreciation a step further and published pictures of nude children and then stepped further still by making them available on the Internet. And we said, everyone's entitled to free speech...

~~~~~~~~~~~~~~~~~~~~~~~~~~~~~~~~~

And the entertainment industry said, let's make TV shows and movies that promote profanity, violence and illicit sex... And let's record music that encourages rape, drugs, murder, suicide, and Satanic themes... And we said, it's just entertainment and it has no adverse effect and nobody takes it seriously anyway, so go right ahead...

~~~~~~~~~~~~~~~~~~~~~~~~~~~~~~~~~

So, now we're asking ourselves why our children have no conscience ...

Why they don't know right from wrong ...

And, why it doesn't bother them to kill strangers, classmates, or even themselves.

~~~~~~~~~~~~~~~~~~~~~~~~~~~~~~~~~

Probably, if we think about it long and hard enough, we can figure it out. I think it has a great deal to do with, ``WE REAP WHAT WE SOW.''

What a concept! And the only question is: When do we stop saying OK?

~~~~~~~~~~~~~~~~~~~~~~~~~~~~~~~~~


        Dear God,

             Why didn't you save the school children 
        in Littleton, Colorado?


                      Sincerely,

                      Concerned Student

        -------------------------------------------

        Dear Concerned Student,

             I am not allowed in schools.


                      Sincerely,

                      God
      
The Bible tells us that in the last days perilous times shall come. We are witnessing these times today. As the above quotation stated as a society we are reaping what we have sown.
2 Timothy 3:1-7

1 This know also, that in the last days perilous times shall come.
2 For men shall be lovers of their own selves, covetous, boasters, proud, blasphemers, disobedient to parents, unthankful, unholy,
3 Without natural affection, trucebreakers, false accusers, incontinent, fierce, despisers of those that are good,
4 Traitors, heady, highminded, lovers of pleasures more than lovers of God;
5 Having a form of godliness, but denying the power thereof: from such turn away.
6 For of this sort are they which creep into houses, and lead captive silly women laden with sins, led away with divers lusts,
7 Ever learning, and never able to come to the knowledge of the truth.
Matthew 24:1-50

1 And Jesus went out, and departed from the temple: and his disciples came to him for to shew him the buildings of the temple.
2 And Jesus said unto them, See ye not all these things? verily I say unto you, There shall not be left here one stone upon another, that shall not be thrown down.
3 And as he sat upon the mount of Olives, the disciples came unto him privately, saying, Tell us, when shall these things be? and what shall be the sign of thy coming, and of the end of the world?
4 And Jesus answered and said unto them, Take heed that no man deceive you.
5 For many shall come in my name, saying, I am Christ; and shall deceive many.
6 And ye shall hear of wars and rumours of wars: see that ye be not troubled: for all these things must come to pass, but the end is not yet.
7 For nation shall rise against nation, and kingdom against kingdom: and there shall be famines, and pestilences, and earthquakes, in divers places.
8 All these are the beginning of sorrows.
9 Then shall they deliver you up to be afflicted, and shall kill you: and ye shall be hated of all nations for my name's sake.
10 And then shall many be offended, and shall betray one another, and shall hate one another.
11 And many false prophets shall rise, and shall deceive many.
12 And because iniquity shall abound, the love of many shall wax cold.
13 But he that shall endure unto the end, the same shall be saved.
14 And this gospel of the kingdom shall be preached in all the world for a witness unto all nations; and then shall the end come.
15 When ye therefore shall see the abomination of desolation, spoken of by Daniel the prophet, stand in the holy place, (whoso readeth, let him understand:)
16 Then let them which be in Judaea flee into the mountains:
17 Let him which is on the housetop not come down to take any thing out of his house:
18 Neither let him which is in the field return back to take his clothes.
19 And woe unto them that are with child, and to them that give suck in those days!
20 But pray ye that your flight be not in the winter, neither on the sabbath day:
21 For then shall be great tribulation, such as was not since the beginning of the world to this time, no, nor ever shall be.
22 And except those days should be shortened, there should no flesh be saved: but for the elect's sake those days shall be shortened.
23 Then if any man shall say unto you, Lo, here is Christ, or there; believe it not.
24 For there shall arise false Christs, and false prophets, and shall shew great signs and wonders; insomuch that, if it were possible, they shall deceive the very elect.
25 Behold, I have told you before.
26 Wherefore if they shall say unto you, Behold, he is in the desert; go not forth: behold, he is in the secret chambers; believe it not.
27 For as the lightning cometh out of the east, and shineth even unto the west; so shall also the coming of the Son of man be.
28 For wheresoever the carcase is, there will the eagles be gathered together.
29 Immediately after the tribulation of those days shall the sun be darkened, and the moon shall not give her light, and the stars shall fall from heaven, and the powers of the heavens shall be shaken:
30 And then shall appear the sign of the Son of man in heaven: and then shall all the tribes of the earth mourn, and they shall see the Son of man coming in the clouds of heaven with power and great glory.
31 And he shall send his angels with a great sound of a trumpet, and they shall gather together his elect from the four winds, from one end of heaven to the other.
32 Now learn a parable of the fig tree; When his branch is yet tender, and putteth forth leaves, ye know that summer is nigh:
33 So likewise ye, when ye shall see all these things, know that it is near, even at the doors.
34 Verily I say unto you, This generation shall not pass, till all these things be fulfilled.
35 Heaven and earth shall pass away, but my words shall not pass away.
36 But of that day and hour knoweth no man, no, not the angels of heaven, but my Father only.
37 But as the days of Noe were, so shall also the coming of the Son of man be.
38 For as in the days that were before the flood they were eating and drinking, marrying and giving in marriage, until the day that Noe entered into the ark,
39 And knew not until the flood came, and took them all away; so shall also the coming of the Son of man be.
40 Then shall two be in the field; the one shall be taken, and the other left.
41 Two women shall be grinding at the mill; the one shall be taken, and the other left.
42 Watch therefore: for ye know not what hour your Lord doth come.
43 But know this, that if the goodman of the house had known in what watch the thief would come, he would have watched, and would not have suffered his house to be broken up.
44 Therefore be ye also ready: for in such an hour as ye think not the Son of man cometh.
45 Who then is a faithful and wise servant, whom his lord hath made ruler over his household, to give them meat in due season?
46 Blessed is that servant, whom his lord when he cometh shall find so doing.
47 Verily I say unto you, That he shall make him ruler over all his goods.
48 But and if that evil servant shall say in his heart, My lord delayeth his coming;
49 And shall begin to smite his fellowservants, and to eat and drink with the drunken;
50 The lord of that servant shall come in a day when he looketh not for him, and in an hour that he is not aware of,
The signs of the last days are what we are seeing today. We are witnessing a rise in wickedness and evil. It seems that Satan has taken over the world and in a sense he has for all the nations of the world belong to him. But while Satan has rule over the nations of the world, the Earth is still the Lord's.
1 Corinthians 10:26

26 For the earth is the Lord's, and the fulness thereof.
Luke 4:5-8

5 And the devil, taking him up into an high mountain, shewed unto him all the kingdoms of the world in a moment of time.
6 And the devil said unto him, All this power will I give thee, and the glory of them: for that is delivered unto me; and to whomsoever I will I give it.
7 If thou therefore wilt worship me, all shall be thine.
8 And Jesus answered and said unto him, Get thee behind me, Satan: for it is written, Thou shalt worship the Lord thy God, and him only shalt thou serve.
Is it any wonder that the leaders of the nations of the world are as wicked as they are? They are always fighting against each other and are living in debauchery. They are the ones who have passed laws against disciplining children and have even made it a criminal offense to discipline your own children. Now we are seeing the fruits of the errors of our ways.

The Full Gospel Church

	3014 E Street
	Philadelphia, PA  19134
	Church Office Phone: (215) 634-3637
	Published by: Rev. LeRoy D. Cressy (215) 535-4037 


	                    Services:

	Sunday School  . . . . . . . . . . . . . .10:30 AM

	Sunday Morning Worship . . . . . . . . . . 12 NOON

	Sunday Evening . . . . . . . . . . . . . . 6:30 PM

	Wednesday Evening  . . . . . . . . . . . . 7:30 PM

    
Copyright © 2000 LeRoy D. Cressy
Permission is granted to make and distribute verbatim copies of this transcript as long as the copyright and this permission notice appear.

Last modified: Sun Sep 24 10:43:17 EDT 2000