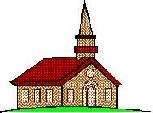 The Full Gospel Church

| | | |
| --- | --- | --- |
| Vol. IV Number 48 | | December 10, 2000 |

The Birth of Christ
As Christmas approaches people begin to think about the birth of Jesus Christ and the manger scene that we are all familiar with. But is this the way that it really happened? Was Jesus born on the 25th of December 2000 years age? What year was Jesus born? These and other questions are important to contemplate in these trying times.
Last week I was alerted about a web sight, http://www.clonejesus.com/, that claims that some are attempting to use DNA from religious relics to clone Jesus Christ just like they are now cloning sheep! They call their web site, ``The Second Coming Project.''
The Second Coming Project is a not-for-profit organization devoted to bringing about the Second Coming of Our Lord, Jesus Christ, as prophesied in the Bible, in time for the 2,000th anniversary of his birth. Our intention is to clone Jesus, utilizing techniques pioneered at the Roslin Institute in Scotland, by taking an incorrupt cell from one of the many Holy Relics of Jesus' blood and body that are preserved in churches throughout the world, extracting its DNA, and inserting into an unfertilized human egg (oocyte), through the now-proven biological process called nuclear transfer. The fertilized egg, now the zygote of Jesus Christ, will be implanted into the womb of a young virginal woman (who has volunteered of her own accord), who will then bring the baby Jesus to term in a second Virgin Birth.

If all goes according to plan, the birth will take place on December 25, 2001, thus making Anno Domini 2001 into Anno Domini Novi 1, and all calendrical calculations will begin anew.
As you can see, the authors of this web site expect the Christian community to believe that Jesus was born on the 25th of December and that they desire to use man's methods for the return of Christ. These people refuse to acknowledge that Christ is going to return from the air. There are numerous problems with their ideas.
No one knows what day Christ was born
The Bible scholars think that Jesus was either born 4 or 5 BC
December 25 is the Roman feast of Saturn
Jesus will return from the sky with his saints

Acts 1:1-12

1 The former treatise have I made, O Theophilus, of all that Jesus began both to do and teach,
2 Until the day in which he was taken up, after that he through the Holy Ghost had given commandments unto the apostles whom he had chosen:
3 To whom also he shewed himself alive after his passion by many infallible proofs, being seen of them forty days, and speaking of the things pertaining to the kingdom of God:
4 And, being assembled together with them, commanded them that they should not depart from Jerusalem, but wait for the promise of the Father, which, saith he, ye have heard of me.
5 For John truly baptized with water; but ye shall be baptized with the Holy Ghost not many days hence.
6 When they therefore were come together, they asked of him, saying, Lord, wilt thou at this time restore again the kingdom to Israel?
7 And he said unto them, It is not for you to know the times or the seasons, which the Father hath put in his own power.
8 But ye shall receive power, after that the Holy Ghost is come upon you: and ye shall be witnesses unto me both in Jerusalem, and in all Judaea, and in Samaria, and unto the uttermost part of the earth.
9 And when he had spoken these things, while they beheld, he was taken up; and a cloud received him out of their sight.
10 And while they looked stedfastly toward heaven as he went up, behold, two men stood by them in white apparel;
11 Which also said, Ye men of Galilee, why stand ye gazing up into heaven? this same Jesus, which is taken up from you into heaven, shall so come in like manner as ye have seen him go into heaven.
12 Then returned they unto Jerusalem from the mount called Olivet, which is from Jerusalem a sabbath day's journey.

Jesus Christ was born once. Nowhere does it say that he will be born again.
The more that you know about the birth, life, resurrection, and prophecy about Christ's return will make you a wiser and not mislead Christian. The authors of the above mentioned web site probably think that they are doing right, though they are being used by the devil, that old master of deception. They show their lack of Biblical knowledge by even proposing such a scheme!
It up to you whenever you see such contradictions to the word of God to point out the error. The born again has a responsibility to show the true way of Christ. Also, I feel that this demonic scheme along with others will bring the antichrist to fruition

The Full Gospel Church

	3014 E Street
	Philadelphia, PA  19134
	Church Office Phone: (215) 634-3637
	Published by: Rev. LeRoy D. Cressy (215) 535-4037 


	                    Services:

	Sunday School  . . . . . . . . . . . . . .11:30 AM

	Sunday Morning Worship . . . . . . . . . . 12 NOON

	Sunday Evening . . . . . . . . . . . . . . 6:30 PM

	Wednesday Evening  . . . . . . . . . . . . 7:30 PM

    
Copyright © 2000 LeRoy D. Cressy
Permission is granted to make and distribute verbatim copies of this transcript as long as the copyright and this permission notice appear.

Last modified: Sun Dec 10 13:34:19 EST 2000