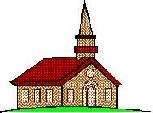 The Full Gospel Church

| | | |
| --- | --- | --- |
| Vol. VI Number 3 | | January 20, 2002 |

Following the Crowd
Today there are many who believe that following the crowd is the right thing to be doing. They believe that if everyone else is doing something then it is correct for them to be doing the same. This attitude is getting a lot of people in trouble. For instance, it is no excuse to say that you were keeping up with traffic when the cop has pulled you over for speeding. You cannot say that you're not guilty of fraud when you manipulated the Stock Market by buying company stock with borrowed money while selling all of your personal holdings of the stock. There are many deceitful practices that go in the world today that are dishonest, and many are using legal loop holes to get over on others, but saying that everyone else is doing the same is no excuse.
Now it is time to look at the Christian community. There are many Christians copying the world's sins thinking that will forgive them because everyone else is doing it. Many are living in adultery, many use unethical business practices, many are living in fornication, and every other sin mentioned in the Bible. This ought not to be but it goes on. And many sincerely believe that God understands and has forgiven them and they are licensed to continue practicing their particular sin.
The Bible tells us that God is not mocked, whatever a man sows is what he will reap. Paul when writing to the Galatian Church wrote:
Galatians 6:1-8

1 Brethren, if a man be overtaken in a fault, ye which are spiritual, restore such an one in the spirit of meekness; considering thyself, lest thou also be tempted.
2 Bear ye one another's burdens, and so fulfil the law of Christ.
3 For if a man think himself to be something, when he is nothing, he deceiveth himself.
4 But let every man prove his own work, and then shall he have rejoicing in himself alone, and not in another.
5 For every man shall bear his own burden.
6 Let him that is taught in the word communicate unto him that teacheth in all good things.
7 Be not deceived; God is not mocked: for whatsoever a man soweth, that shall he also reap.
8 For he that soweth to his flesh shall of the flesh reap corruption; but he that soweth to the Spirit shall of the Spirit reap life everlasting.
Many have chosen to sow to the flesh and are fulfilling the desires of the flesh. And those who sow to the flesh will of the flesh reap corruption. In other-words, they will end up in the lake of fire like those who have gone before them.
2 Peter 2:1-22

1 But there were false prophets also among the people, even as there shall be false teachers among you, who privily shall bring in damnable heresies, even denying the Lord that bought them, and bring upon themselves swift destruction.
2 And many shall follow their pernicious ways; by reason of whom the way of truth shall be evil spoken of.
3 And through covetousness shall they with feigned words make merchandise of you: whose judgment now of a long time lingereth not, and their damnation slumbereth not.
4 For if God spared not the angels that sinned, but cast them down to hell, and delivered them into chains of darkness, to be reserved unto judgment;
5 And spared not the old world, but saved Noah the eighth person, a preacher of righteousness, bringing in the flood upon the world of the ungodly;
6 And turning the cities of Sodom and Gomorrha into ashes condemned them with an overthrow, making them an ensample unto those that after should live ungodly;
7 And delivered just Lot, vexed with the filthy conversation of the wicked:
8 (For that righteous man dwelling among them, in seeing and hearing, vexed his righteous soul from day to day with their unlawful deeds;)
9 The Lord knoweth how to deliver the godly out of temptations, and to reserve the unjust unto the day of judgment to be punished:
10 But chiefly them that walk after the flesh in the lust of uncleanness, and despise government. Presumptuous are they, selfwilled, they are not afraid to speak evil of dignities.
11 Whereas angels, which are greater in power and might, bring not railing accusation against them before the Lord.
12 But these, as natural brute beasts, made to be taken and destroyed, speak evil of the things that they understand not; and shall utterly perish in their own corruption;
13 And shall receive the reward of unrighteousness, as they that count it pleasure to riot in the day time. Spots they are and blemishes, sporting themselves with their own deceivings while they feast with you;
14 Having eyes full of adultery, and that cannot cease from sin; beguiling unstable souls: an heart they have exercised with covetous practices; cursed children:
15 Which have forsaken the right way, and are gone astray, following the way of Balaam the son of Bosor, who loved the wages of unrighteousness;
16 But was rebuked for his iniquity: the dumb ass speaking with man's voice forbad the madness of the prophet.
17 These are wells without water, clouds that are carried with a tempest; to whom the mist of darkness is reserved for ever.
18 For when they speak great swelling words of vanity, they allure through the lusts of the flesh, through much wantonness, those that were clean escaped from them who live in error.
19 While they promise them liberty, they themselves are the servants of corruption: for of whom a man is overcome, of the same is he brought in bondage.
20 For if after they have escaped the pollutions of the world through the knowledge of the Lord and Saviour Jesus Christ, they are again entangled therein, and overcome, the latter end is worse with them than the beginning.
21 For it had been better for them not to have known the way of righteousness, than, after they have known it, to turn from the holy commandment delivered unto them.
22 But it is happened unto them according to the true proverb, The dog is turned to his own vomit again; and the sow that was washed to her wallowing in the mire.
Now there is a doctrine of eternal security which has beguiled many to believe that once they repent they are entitled to continue in sin because once you are saved you are always saved. While this doctrine may be pleasing to the natural man, it is not real. If you knowingly live in sin after your sins are forgiven there is no forgiveness.
Hebrews 10:16-26

16 This is the covenant that I will make with them after those days, saith the Lord, I will put my laws into their hearts, and in their minds will I write them;
17 And their sins and iniquities will I remember no more.
18 Now where remission of these is, there is no more offering for sin.
19 Having therefore, brethren, boldness to enter into the holiest by the blood of Jesus,
20 By a new and living way, which he hath consecrated for us, through the veil, that is to say, his flesh;
21 And having an high priest over the house of God;
22 Let us draw near with a true heart in full assurance of faith, having our hearts sprinkled from an evil conscience, and our bodies washed with pure water.
23 Let us hold fast the profession of our faith without wavering; (for he is faithful that promised;)
24 And let us consider one another to provoke unto love and to good works:
25 Not forsaking the assembling of ourselves together, as the manner of some is; but exhorting one another: and so much the more, as ye see the day approaching.
26 For if we sin wilfully after that we have received the knowledge of the truth, there remaineth no more sacrifice for sins,
Thus those who sin wilfully after coming to the alter of repentance have a hard time explaining that they were doing what the rest of the world was doing. For as God did not spare the angels in heaven neither will he spare those who know the truth and do it not.

The Full Gospel Church

	3014 E Street
	Philadelphia, PA  19134
	Church Office Phone: (215) 634-3637
	Published by: Rev. LeRoy D. Cressy (215) 535-4037 


	                    Services:

	Sunday School  . . . . . . . . . . . . . .11:30 AM

	Sunday Morning Worship . . . . . . . . . . 12 NOON

	Sunday Evening . . . . . . . . . . . . . . 6:30 PM

	Wednesday Evening  . . . . . . . . . . . . 7:30 PM

    
Mail Addresses
Copyright © 2002 LeRoy D. Cressy
Permission is granted to make and distribute verbatim copies of this transcript as long as the copyright and this permission notice appear.

Last modified: Sun Jan 20 13:46:25 EST 2002