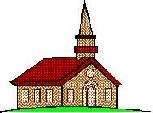 The Full Gospel Church

| | | |
| --- | --- | --- |
| Vol. VI Number 32 | | August 25, 2002 |

AIDS and Spiritual Healing
Several times I have read in the paper about people being healed of AIDS by the power of the Lord. In Today's NY Times there is an article titled ``South African Village, Fearing AIDS, Trusts God More Than Drugs.'' This article like most journalist who do not believe in the power of the Lord Jesus Christ ridicule such practice. But the Bible clearly teaches that God is in the healing business to those who seek him. On the other hand God inflicts judgment on those who reject his divine precepts.
The Great Commission:
Matthew 10:1-28

1 And when he had called unto him his twelve disciples, he gave them power against unclean spirits, to cast them out, and to heal all manner of sickness and all manner of disease.
2 Now the names of the twelve apostles are these; The first, Simon, who is called Peter, and Andrew his brother; James the son of Zebedee, and John his brother;
3 Philip, and Bartholomew; Thomas, and Matthew the publican; James the son of Alphaeus, and Lebbaeus, whose surname was Thaddaeus;
4 Simon the Canaanite, and Judas Iscariot, who also betrayed him.
5 These twelve Jesus sent forth, and commanded them, saying, Go not into the way of the Gentiles, and into any city of the Samaritans enter ye not:
6 But go rather to the lost sheep of the house of Israel.
7 And as ye go, preach, saying, The kingdom of heaven is at hand.
8 Heal the sick, cleanse the lepers, raise the dead, cast out devils: freely ye have received, freely give.
9 Provide neither gold, nor silver, nor brass in your purses,
10 Nor scrip for your journey, neither two coats, neither shoes, nor yet staves: for the workman is worthy of his meat.
11 And into whatsoever city or town ye shall enter, enquire who in it is worthy; and there abide till ye go thence.
12 And when ye come into an house, salute it.
13 And if the house be worthy, let your peace come upon it: but if it be not worthy, let your peace return to you.
14 And whosoever shall not receive you, nor hear your words, when ye depart out of that house or city, shake off the dust of your feet.
15 Verily I say unto you, It shall be more tolerable for the land of Sodom and Gomorrha in the day of judgment, than for that city.
16 Behold, I send you forth as sheep in the midst of wolves: be ye therefore wise as serpents, and harmless as doves.
17 But beware of men: for they will deliver you up to the councils, and they will scourge you in their synagogues;
18 And ye shall be brought before governors and kings for my sake, for a testimony against them and the Gentiles.
19 But when they deliver you up, take no thought how or what ye shall speak: for it shall be given you in that same hour what ye shall speak.
20 For it is not ye that speak, but the Spirit of your Father which speaketh in you.
21 And the brother shall deliver up the brother to death, and the father the child: and the children shall rise up against their parents, and cause them to be put to death.
22 And ye shall be hated of all men for my name's sake: but he that endureth to the end shall be saved.
23 But when they persecute you in this city, flee ye into another: for verily I say unto you, Ye shall not have gone over the cities of Israel, till the Son of man be come.
24 The disciple is not above his master, nor the servant above his lord.
25 It is enough for the disciple that he be as his master, and the servant as his lord. If they have called the master of the house Beelzebub, how much more shall they call them of his household?
26 Fear them not therefore: for there is nothing covered, that shall not be revealed; and hid, that shall not be known.
27 What I tell you in darkness, that speak ye in light: and what ye hear in the ear, that preach ye upon the housetops.
28 And fear not them which kill the body, but are not able to kill the soul: but rather fear him which is able to destroy both soul and body in hell.
In the above commission to the 12 Apostles we see many similarities to the NY Times article referenced above. We see that the Lord has commanded us to heal the sick, while at the same time we are called agents of Satan. When people are healed of diverse diseases, many will ridicule the healing claiming it is ``impossible.'' The Medical community has always been against such healing for it takes away from their source of income. Also we are commanded not to offer our services for a fee, but we are to give what God has given us freely.
Throughout my life as a Christian, I have seen people get healed of diseases, I have seen people become filled with the Holy Ghost, and have seen people receive many blessings from the Lord. This is not the first article that I have read detailing God's healing power over AIDS. About 14 or 15 years ago I read a article in the Baltimore Sun about man who came to the Lord and totally repented of his homosexuality. The Lord cured him without a trace of the virus in his system. Modern Medicine cannot do this, but the great creator who made the heavens and the earth can. As with all spiritual healing there is a stipulation to go and sin no more.
John 5:1-14

1 After this there was a feast of the Jews; and Jesus went up to Jerusalem.
2 Now there is at Jerusalem by the sheep market a pool, which is called in the Hebrew tongue Bethesda, having five porches.
3 In these lay a great multitude of impotent folk, of blind, halt, withered, waiting for the moving of the water.
4 For an angel went down at a certain season into the pool, and troubled the water: whosoever then first after the troubling of the water stepped in was made whole of whatsoever disease he had.
5 And a certain man was there, which had an infirmity thirty and eight years.
6 When Jesus saw him lie, and knew that he had been now a long time in that case, he saith unto him, Wilt thou be made whole?
7 The impotent man answered him, Sir, I have no man, when the water is troubled, to put me into the pool: but while I am coming, another steppeth down before me.
8 Jesus saith unto him, Rise, take up thy bed, and walk.
9 And immediately the man was made whole, and took up his bed, and walked: and on the same day was the sabbath.
10 The Jews therefore said unto him that was cured, It is the sabbath day: it is not lawful for thee to carry thy bed.
11 He answered them, He that made me whole, the same said unto me, Take up thy bed, and walk.
12 Then asked they him, What man is that which said unto thee, Take up thy bed, and walk?
13 And he that was healed wist not who it was: for Jesus had conveyed himself away, a multitude being in that place.
14 Afterward Jesus findeth him in the temple, and said unto him, Behold, thou art made whole: sin no more, lest a worse thing come unto thee.
When the Lord healed the man that was sick for thirty years, he gave an admonishment to sin no more lest a worse thing come unto thee. When you are healed by the Lord you are expected to keep the Lord's precepts. When you fail in your obligations to the Lord, your healing will vanish and something worse will consume you. The same precept applies to those who have their sins forgiven by the Lord.
John 8:1-11

1 Jesus went unto the mount of Olives.
2 And early in the morning he came again into the temple, and all the people came unto him; and he sat down, and taught them.
3 And the scribes and Pharisees brought unto him a woman taken in adultery; and when they had set her in the midst,
4 They say unto him, Master, this woman was taken in adultery, in the very act.
5 Now Moses in the law commanded us, that such should be stoned: but what sayest thou?
6 This they said, tempting him, that they might have to accuse him. But Jesus stooped down, and with his finger wrote on the ground, as though he heard them not.
7 So when they continued asking him, he lifted up himself, and said unto them, He that is without sin among you, let him first cast a stone at her.
8 And again he stooped down, and wrote on the ground.
9 And they which heard it, being convicted by their own conscience, went out one by one, beginning at the eldest, even unto the last: and Jesus was left alone, and the woman standing in the midst.
10 When Jesus had lifted up himself, and saw none but the woman, he said unto her, Woman, where are those thine accusers? hath no man condemned thee?
11 She said, No man, Lord. And Jesus said unto her, Neither do I condemn thee: go, and sin no more.

Hebrews 10:16-31

16 This is the covenant that I will make with them after those days, saith the Lord, I will put my laws into their hearts, and in their minds will I write them;
17 And their sins and iniquities will I remember no more.
18 Now where remission of these is, there is no more offering for sin.
19 Having therefore, brethren, boldness to enter into the holiest by the blood of Jesus,
20 By a new and living way, which he hath consecrated for us, through the veil, that is to say, his flesh;
21 And having an high priest over the house of God;
22 Let us draw near with a true heart in full assurance of faith, having our hearts sprinkled from an evil conscience, and our bodies washed with pure water.
23 Let us hold fast the profession of our faith without wavering; (for he is faithful that promised;)
24 And let us consider one another to provoke unto love and to good works:
25 Not forsaking the assembling of ourselves together, as the manner of some is; but exhorting one another: and so much the more, as ye see the day approaching.
26 For if we sin wilfully after that we have received the knowledge of the truth, there remaineth no more sacrifice for sins,
27 But a certain fearful looking for of judgment and fiery indignation, which shall devour the adversaries.
28 He that despised Moses' law died without mercy under two or three witnesses:
29 Of how much sorer punishment, suppose ye, shall he be thought worthy, who hath trodden under foot the Son of God, and hath counted the blood of the covenant, wherewith he was sanctified, an unholy thing, and hath done despite unto the Spirit of grace?
30 For we know him that hath said, Vengeance belongeth unto me, I will recompense, saith the Lord. And again, The Lord shall judge his people.
31 It is a fearful thing to fall into the hands of the living God.
The whole point of this is that when the Lord heals you, you are expected to follow in the Lord's ways. You are free from the bondage of Satan and the world and in stead of serving the lust of the flesh and the pride of life, the Lord has compelled us to follow him. If you have been healed by the Lord, then the Lord commands you to go and sin no more.

The Full Gospel Church
3014 E Street
Philadelphia, PA 19134
Church Office Phone: (215) 634-3637
Published by: Rev. LeRoy D. Cressy (215) 535-4037

Services:
| | | |
| --- | --- | --- |
| Sunday School | . . . . . . . . . . . . . . | 11:30 AM |
| Sunday Morning Worship | . . . . . . . . . . . . . . | 12 NOON |
| Sunday Evening | . . . . . . . . . . . . . . | 6:30 PM |
| Wednesday Evening | . . . . . . . . . . . . . . | 7:30 PM |
Contact Information:
E Mail: leroy@lrcressy.com
US Mail:
Rev. LeRoy Cressy
P.O. Box 1731
Philadelphia, PA 19105
Phone: 215-535-4037




Return to Home Page: http://lrcressy.com/church/ch-index.html

Return to Bible Study Index: http://lrcressy/church/sermons/2002/Index-2002.html

Copyright © 2002 LeRoy D. Cressy
Permission is granted to make and distribute verbatim copies of this sermon as long as this copyright and permission notice appear.

Last modified: Sun Aug 25 14:25:30 EDT 2002