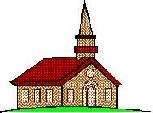 The Full Gospel Church

| | | |
| --- | --- | --- |
| Vol. VI Number 33 | | September 1, 2002 |

And God Shall Wipe Away All Tears from Their Eyes
Revelation 7:17

17 For the Lamb which is in the midst of the throne shall feed them, and shall lead them unto living fountains of waters: and God shall wipe away all tears from their eyes.

Revelation 21

4 And God shall wipe away all tears from their eyes; and there shall be no more death, neither sorrow, nor crying, neither shall there be any more pain: for the former things are passed away.
With all of the trials and troubles that we have in the world we have a promise in the Bible that the Lord will wipe away all of our tears and anguish. The promise is for those who have held fast to the Lord and have made the Lord their king. With all of the troubles that Life brings upon us, we need to cling to our and savior Jesus Christ. Many anguish over all of the troubles that life gives them, but when you have the Lord there is no need to despair. If we trust in the Lord with all of our heart and lean not to our understanding, the Lord will bring us through.
Proverbs 3:5

5 Trust in the LORD with all thine heart; and lean not unto thine own understanding.

Psalms 62:1-12

1 Truly my soul waiteth upon God: from him cometh my salvation.
2 He only is my rock and my salvation; he is my defence; I shall not be greatly moved.
3 How long will ye imagine mischief against a man? ye shall be slain all of you: as a bowing wall shall ye be, and as a tottering fence.
4 They only consult to cast him down from his excellency: they delight in lies: they bless with their mouth, but they curse inwardly. Selah.
5 My soul, wait thou only upon God; for my expectation is from him.
6 He only is my rock and my salvation: he is my defence; I shall not be moved.
7 In God is my salvation and my glory: the rock of my strength, and my refuge, is in God.
8 Trust in him at all times; ye people, pour out your heart before him: God is a refuge for us. Selah.
9 Surely men of low degree are vanity, and men of high degree are a lie: to be laid in the balance, they are altogether lighter than vanity.
10 Trust not in oppression, and become not vain in robbery: if riches increase, set not your heart upon them.
11 God hath spoken once; twice have I heard this; that power belongeth unto God.
12 Also unto thee, O Lord, belongeth mercy: for thou renderest to every man according to his work.
No matter what our problems; no matter what happens if we trust in the Lord like the Bible instructs, we will overcome the world. If we cry and complain and not trust in the Lord, Satan will have the mastery over us.

The Full Gospel Church
3014 E Street
Philadelphia, PA 19134
Church Office Phone: (215) 634-3637
Published by: Rev. LeRoy D. Cressy (215) 535-4037

Services:
| | | |
| --- | --- | --- |
| Sunday School | . . . . . . . . . . . . . . | 11:30 AM |
| Sunday Morning Worship | . . . . . . . . . . . . . . | 12 NOON |
| Sunday Evening | . . . . . . . . . . . . . . | 6:30 PM |
| Wednesday Evening | . . . . . . . . . . . . . . | 7:30 PM |
Contact Information:
E Mail: leroy@lrcressy.com
US Mail:
Rev. LeRoy Cressy
P.O. Box 1731
Philadelphia, PA 19105
Phone: 215-535-4037




Return to Home Page: http://lrcressy.com/church/ch-index.html

Return to Bible Study Index: http://lrcressy/church/sermons/2002/Index-2002.html

Copyright © 2002 LeRoy D. Cressy
Permission is granted to make and distribute verbatim copies of this sermon as long as this copyright and permission notice appear.

Last modified: Sun Sep 1 16:14:29 EDT 2002