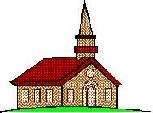 The Full Gospel Church

| | | |
| --- | --- | --- |
| Vol. VI Number 41 | | October 27, 2002 |

Islam... A Religion of Peace?
The Islamic religion claims to be a religion of peace just like the Catholic religion claimed in the Middle Ages. Then the Reformation came about and there were some that carried on the same tradition of killing anyone who disagreed with them. The Islamics are now the Religion that claims peace while inflicting death and destruction on all who disagree with them. They have even gone to the extreme of having their own people commit suicide in order to destroy those of different faiths.
Consider the hijackers of the aircraft that flew on September 11, 2001. They had around ten years of training just to kill themselves along with their target. This is not peace but war. Though they proclaim to be a religion of peace, they are actually a religion of death, destruction, and war.
1 Thessalonians 5:1-28

1 But of the times and the seasons, brethren, ye have no need that I write unto you.
2 For yourselves know perfectly that the day of the Lord so cometh as a thief in the night.
3 For when they shall say, Peace and safety; then sudden destruction cometh upon them, as travail upon a woman with child; and they shall not escape.
4 But ye, brethren, are not in darkness, that that day should overtake you as a thief.
5 Ye are all the children of light, and the children of the day: we are not of the night, nor of darkness.
6 Therefore let us not sleep, as do others; but let us watch and be sober.
7 For they that sleep sleep in the night; and they that be drunken are drunken in the night.
8 But let us, who are of the day, be sober, putting on the breastplate of faith and love; and for an helmet, the hope of salvation.
9 For God hath not appointed us to wrath, but to obtain salvation by our Lord Jesus Christ,
10 Who died for us, that, whether we wake or sleep, we should live together with him.
11 Wherefore comfort yourselves together, and edify one another, even as also ye do.
12 And we beseech you, brethren, to know them which labour among you, and are over you in the Lord, and admonish you;
13 And to esteem them very highly in love for their work's sake. And be at peace among yourselves.
14 Now we exhort you, brethren, warn them that are unruly, comfort the feebleminded, support the weak, be patient toward all men.
15 See that none render evil for evil unto any man; but ever follow that which is good, both among yourselves, and to all men.
16 Rejoice evermore.
17 Pray without ceasing.
18 In every thing give thanks: for this is the will of God in Christ Jesus concerning you.
19 Quench not the Spirit.
20 Despise not prophesyings.
21 Prove all things; hold fast that which is good.
22 Abstain from all appearance of evil.
23 And the very God of peace sanctify you wholly; and I pray God your whole spirit and soul and body be preserved blameless unto the coming of our Lord Jesus Christ.
24 Faithful is he that calleth you, who also will do it.
25 Brethren, pray for us.
26 Greet all the brethren with an holy kiss.
27 I charge you by the Lord that this epistle be read unto all the holy brethren.
28 The grace of our Lord Jesus Christ be with you. Amen.
Verses 14 and 15 exhort us not to render evil for evil, but to live peaceably with all men. Those who kill others in the name of the Lord are in reality workers of Satan. Those who murder, lie, cheat are all agents of Satan. Those who take innocent life are the agents of Satan. Thus the church that preaches that their people should die in the process of taking the lives of office workers, mothers, wives, children, and others who are not in the military are the agents of Satan. No matter what some of their proponents say, about Islam being a religion of peace, their actions dictate who they are really serving.
Now what is the Christian to do? Are we to respond in like manor to the workers of evil? Are we to seek revenge? The Bible tells us that we are to do good to those who despitefully use us.
Matthew 5:44

44 But I say unto you, Love your enemies, bless them that curse you, do good to them that hate you, and pray for them which despitefully use you, and persecute you;
In the Beatitudes Jesus teaches that we are to do good to those who do evil to us. We are to pray for the wicked and the deceived. We are even to be nice to those who hate us. This goes against everything that the world teaches us. It is not easy to be nice to those who are continually doing their best to destroy us. It is our nature to fight back and seek revenge on those who are seeking our life. The born again Christian is to rise above their natural feelings for seeking revenge and even be nice to the wicked so that our behavior will win the wicked.

The Full Gospel Church
3014 E Street
Philadelphia, PA 19134
Church Office Phone: (215) 634-3637
Published by: Rev. LeRoy D. Cressy (215) 535-4037

Services:
| | | |
| --- | --- | --- |
| Sunday School | . . . . . . . . . . . . . . | 11:30 AM |
| Sunday Morning Worship | . . . . . . . . . . . . . . | 12 NOON |
| Sunday Evening | . . . . . . . . . . . . . . | 6:30 PM |
| Wednesday Evening | . . . . . . . . . . . . . . | 7:30 PM |
Contact Information:
E Mail: leroy@lrcressy.com
US Mail:
Rev. LeRoy Cressy
P.O. Box 1731
Philadelphia, PA 19105
Phone: 215-535-4037




Return to Home Page: http://lrcressy.com/church/ch-index.html

Return to Bible Study Index: http://lrcressy/church/sermons/2002/Index-2002.html

Copyright © 2002 LeRoy D. Cressy
Permission is granted to make and distribute verbatim copies of this sermon as long as this copyright and permission notice appear.

Last modified: Sun Oct 27 14:50:36 EST 2002