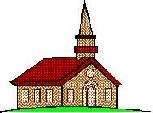 The Full Gospel Church

| | | |
| --- | --- | --- |
| Vol. VI Number 46 | | December 1, 2002 |

Giving Thanks
This past weekend we celebrated Thanksgiving on Thursday November 28, 2002. How many families in the United States gave just a little thought to the Lord? How many thanked the Lord for all of the abundance that he has bestowed upon us? Many families said grace at the meal and nothing more. There was not a concerted effort to give thanks to Lord for all of his bountiful blessings. Many Americans think of Thanksgiving as a four day weekend vacation and nothing else. There is no concept of thanking the Lord for anything, and the only thought is Thanksgiving Turkey and shopping on Friday and Saturday. Is this what the Pilgrims thought when they first celebrated Thanksgiving?
The history of Thanksgiving from 1620 shows that the Pilgrims were thankful for just being alive. Their new friends provided them with valuable information on how to survive in their new home. The native Americans taught them how to cultivate corn, hunt, and become farmers in the new world. The Pilgrims were city dwellers from both England and Holland. They knew nothing about agriculture, hunting, and survival. Their very existence was at stake, so with the first harvest they were very thankful.
Thanks to Caleb Johnson for the hard work in transcribing the original William Bradford Mayflower passenger list written in 1650.
Mayflower Home Page
William Bradford's Mayflower passenger list
Pilgrims who Died the First Winter
The thing to note in this is the thanks to the Lord for saving those who survived the first year. About 120 plus 25-30 crew members started with the Mayflower and thirty years later 160 remained of the descendants and the ones still living. In today's society, instead of giving God thanks, many would be cursing God! The Pilgrims knew how to thank God in adversity. William Bradford wrote, ``It pleased God to visit us then with death daily.'' Here were a group of people who knew how to praise the Lord in the face of adversity.
James 1:1-27

1 James, a servant of God and of the Lord Jesus Christ, to the twelve tribes which are scattered abroad, greeting.
2 My brethren, count it all joy when ye fall into divers temptations;
3 Knowing this, that the trying of your faith worketh patience.
4 But let patience have her perfect work, that ye may be perfect and entire, wanting nothing.
5 If any of you lack wisdom, let him ask of God, that giveth to all men liberally, and upbraideth not; and it shall be given him.
6 But let him ask in faith, nothing wavering. For he that wavereth is like a wave of the sea driven with the wind and tossed.
7 For let not that man think that he shall receive any thing of the Lord.
8 A double minded man is unstable in all his ways.
9 Let the brother of low degree rejoice in that he is exalted:
10 But the rich, in that he is made low: because as the flower of the grass he shall pass away.
11 For the sun is no sooner risen with a burning heat, but it withereth the grass, and the flower thereof falleth, and the grace of the fashion of it perisheth: so also shall the rich man fade away in his ways.
12 Blessed is the man that endureth temptation: for when he is tried, he shall receive the crown of life, which the Lord hath promised to them that love him.
13 Let no man say when he is tempted, I am tempted of God: for God cannot be tempted with evil, neither tempteth he any man:
14 But every man is tempted, when he is drawn away of his own lust, and enticed.
15 Then when lust hath conceived, it bringeth forth sin: and sin, when it is finished, bringeth forth death.
16 Do not err, my beloved brethren.
17 Every good gift and every perfect gift is from above, and cometh down from the Father of lights, with whom is no variableness, neither shadow of turning.
18 Of his own will begat he us with the word of truth, that we should be a kind of firstfruits of his creatures.
19 Wherefore, my beloved brethren, let every man be swift to hear, slow to speak, slow to wrath:
20 For the wrath of man worketh not the righteousness of God.
21 Wherefore lay apart all filthiness and superfluity of naughtiness, and receive with meekness the engrafted word, which is able to save your souls.
22 But be ye doers of the word, and not hearers only, deceiving your own selves.
23 For if any be a hearer of the word, and not a doer, he is like unto a man beholding his natural face in a glass:
24 For he beholdeth himself, and goeth his way, and straightway forgetteth what manner of man he was.
25 But whoso looketh into the perfect law of liberty, and continueth therein, he being not a forgetful hearer, but a doer of the work, this man shall be blessed in his deed.
26 If any man among you seem to be religious, and bridleth not his tongue, but deceiveth his own heart, this man's religion is vain.
27 Pure religion and undefiled before God and the Father is this, To visit the fatherless and widows in their affliction, and to keep himself unspotted from the world.

1 Thessalonians 5:16-18

16 Rejoice evermore.
17 Pray without ceasing.
18 In every thing give thanks: for this is the will of God in Christ Jesus concerning you.
As you can see the general population of the U.S. today is like the murmuring and complaining folks which were delivered from Egypt. In stead of giving thanks, we have degenerated to murmuring and bellyaching about every little thing. What happened to the thought of the original concept of giving thanks even when it all seems bad? Imagine praising God when people were dying on a daily basis. The Pilgrims were thankful for just being alive and spared from the ``general sickness.''

The Full Gospel Church
3014 E Street
Philadelphia, PA 19134
Church Office Phone: (215) 634-3637
Published by: Rev. LeRoy D. Cressy (215) 535-4037

Services:
| | | |
| --- | --- | --- |
| Sunday School | . . . . . . . . . . . . . . | 11:30 AM |
| Sunday Morning Worship | . . . . . . . . . . . . . . | 12 NOON |
| Sunday Evening | . . . . . . . . . . . . . . | 6:30 PM |
| Wednesday Evening | . . . . . . . . . . . . . . | 7:30 PM |
Contact Information:
E Mail: leroy@lrcressy.com
US Mail:
Rev. LeRoy Cressy
P.O. Box 1731
Philadelphia, PA 19105
Phone: 215-535-4037




Return to Home Page: http://lrcressy.com/church/ch-index.html

Return to Bible Study Index: http://lrcressy/church/sermons/2002/Index-2002.html

Copyright © 2002 LeRoy D. Cressy
Permission is granted to make and distribute verbatim copies of this sermon as long as this copyright and permission notice appear.

Last modified: Sun Dec 1 08:51:54 EST 2002