Ernest Woodbury8 Cressey (Elijah Owen7, John M.6, John W.5, John4, Daniel3, John2, Mighill1)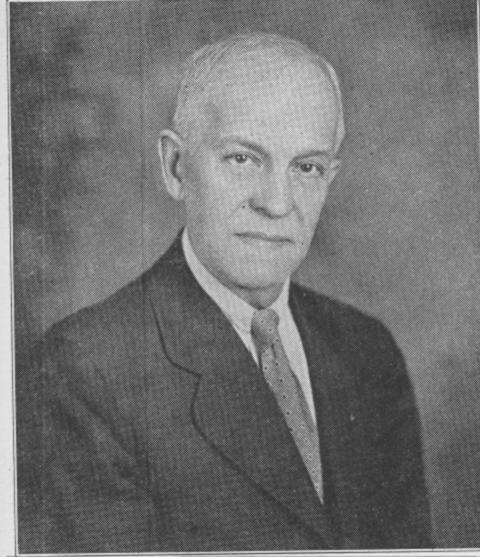 Ernest Woodbury8 Cressey
Born April 16, 1861 in Buxton, Maine. Married December 21, 1904 Jennie Ida Garland, daughter of Moses S. and Alice (Campbell) Garland of Buxton, Maine. She was born in Parsonsfield, Maine, April 30, 1881. She served as treasurer of Church and Ladies' Aid.
He was educated in public schools of Buxton, Maine, Gorham Normal, and Moody Bible Correspondence School, Chicago. They were both members Free Baptist Church. He served as clerk, deacon, and Sunday School Superintendent. Appointed postmaster at Groveville, 1888, in President Cleveland's term. Incorporated the Groveville Cemetery Association in 1894 and served as secretary. Enlisted in War with Spain, 1898, in Company M, 1st Maine Regiment, N.G.S.M., at Westbrook, and mustered into U.S. Army at Camp Powers in Augusta, Maine. Received two honorable discharges. He has worked in coat factory and grocery store, been employed by Rogers Fibre Company since 1911, Bar Mills. In 1914 he was chosen President Cressey Family Association and Committee on Genealogy. In 1922 was historian at the 150th Anniversary of the Town of Buxton and chairman publication committee. Been member Buxton Cornet Band, church choir, and the Gorham Male Quartette, which sang at the 100th birthday anniversary of Captain Saul Higgins of West Gorham, at which ex-Governor Robie and Professor Hunt were speakers. Served as ballot clerk at State elections and as chairman of democratic town committee. Member Colonel L.H. Kendall Camp, Number 1, Spanish War Veterans, Biddeford, Sons American Revolution, I.O.R.M., Chaplain Company M Association. His wife died April 24, 1931.
1153
II.
Erwin Garland9 Cressey born September 13, 1913 in Buxton, Maine.
Married November 25, 1933, Eleanor Maud, daughter Rupert D. and Myra (Moody) Soule of Buxton.
He graduated Buxton High School, worked at Rogers Fibre Company.
Children of Eleanor and Erwin Garland Cressey:
1154
I.

Irene Eleanor10 Cressey born June 10, 1934.